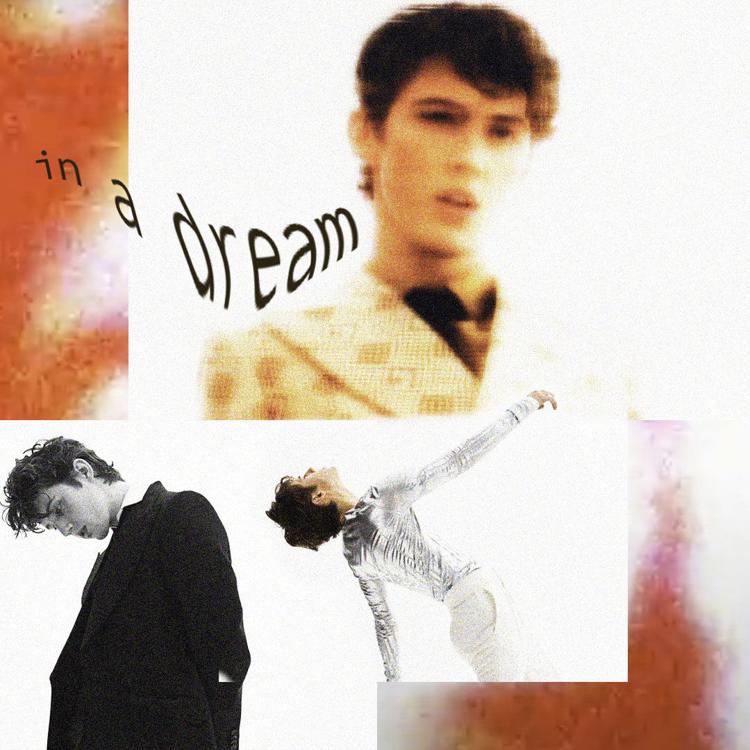 Troye Sivan explores sexuality, romantic loss and a regained youth with his newest dance-pop EP "In a Dream." Previously known to deliver pop releases such as "Dance to This" featuring Ariana Grande, Sivan explores experimental musical styles while pulling from older electric dance and '80s motifs to create a break-up album, which is fitting for its release during a pandemic.
"Take Yourself Home" opens with gloomy backing vocals that whisper, "I'm tired of the city, scream if you're with me / If I'm gonna die, let's die somewhere pretty." He opened up about how these lyrics took on a completely different meaning as he went home during the pandemic, referring to his time in Los Angeles and his desire to spend time with family in Australia. This mid-tempo ballad seems safe as a lead single until a dance break takes you from melancholy into a free-for-all electric dance beat.
The second single, "Easy," is heavily inspired by '80s pop music, revealing themes of infidelity in a previous relationship. "You ran away to find something to say / I went astray to make it okay and he made it easy,"Sivan sings. "Easy" is the least experimental track production-wise, but the heartbreaking lyrics take the spotlight as he navigates the next step in the relationship. "Don't cry for me, 'cause everyone knows / You reap what you sow." He puts blame on himself, and is scared to even look his partner in the eyes and admit it.
"Could Cry Just Thinking About You" is the shortest track in the EP. The dreamy vocals teamed with an acoustic guitar is a peek into his inner dialogue. The track gets softer as he sings about his constant thoughts of a former love. It feels like the listener is being lulled into sleep or in a dream.
"Stud" is everything the title makes it out to be. Sivan deviates from accomodating all audiences and creates a queer anthem that does not shy away like previous releases such as "Bloom," which merely alluded to his queer experiences. "What's it like to be so big and strong and so buff? Everything I'm not,"Sivan sings. "Stud" not only exposes Sivan fawning over a stud, but also tackles body image issues that he feels.
In "Rager Teenager!'' Sivan reminisces about his younger self, who is still inside him: "Hey my little rager teenager / I've missed you around." Loneliness after the breakup brought Sivan to a period of self-reflection and self-discovery, and in this case, rediscovery. He ends the song with a nostalgic melodic break, which not many artists risk, but sometimes the absence of lyrics can make as big of an impact.
The title track "In a Dream" is the peak of Sivan's experimentational sound in the EP. He found his niche sound in music with this campy pop-rock track. The song shows him having trouble moving on from a former partner who he finds in his dreams. He goes back and forth with the idea, but ultimately realizes that he has to move on: "But you still show up in a dream, Only making this harder."
Sivan has made plenty of songs perfect for the soundtrack of a coming-of-age movie, but this other side of him wants to take a look back and soak in his youth. This EP documents a part of his life where he was struck with uncertainty, and in the uncertainty he discovered that he was lost all along.
"In A Dream" was Sivan waking up from a haze of relationships gone awry, lost youth and homesickness. Sivan solidifies himself as a pop star through his honest storytelling. Artists reach their highest potential when they can bare their truth to their fans, and that is exactly what he did.