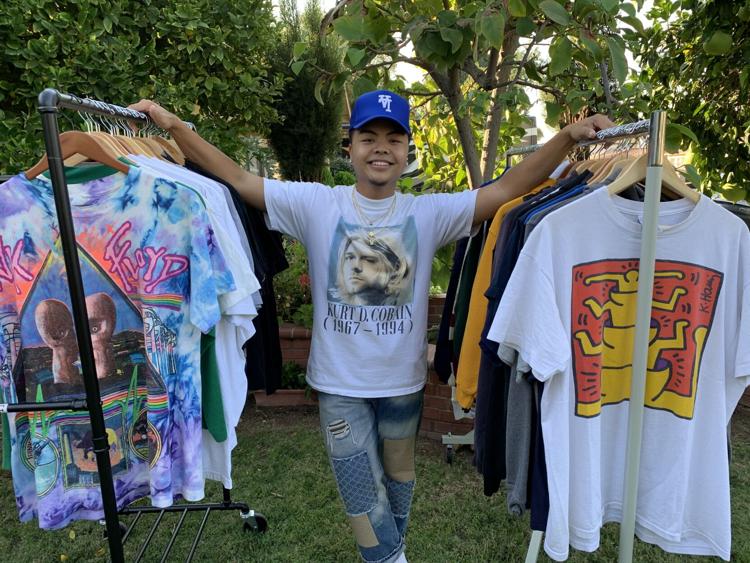 The ability to shop online, paired with continued outdoor market operations, has helped many small businesses stay afloat during a time of economic uncertainty.
Seven months later, after the nationwide lockdown hit and all non-essential businesses were forced to shut down for what was thought would be two weeks, some are slowly starting to reopen.
But during quarantine, online shopping has become more popular than ever.
Online retailers, like Amazon and Instacart, are doing same-day contactless grocery deliveries. Ordering online for curbside pickup has also been added to many major retailers, contributing to the changes in the way shopping is being done.
Amy Dinh, a senior at Cal State Fullerton, said she has been utilizing online shopping more during quarantine. She has been staying home and shopping mostly for necessities and is favoring purchasing items online.
"It's very convenient and it comes to my door, and I don't have to leave my house," Dinh said.
Dinh said she has also seen the changes that quarantine has caused for small businesses first hand since her mother owns a nail salon.
"It's not like necessary business, just because it's pedicures and manicures, but I've seen it affect her, she's full time at home now," Dinh said.
Jordan Paragas, a business student at CSUF is also a small business owner who runs an online vintage clothing shop, @buggaboo.z on Instagram and @jpeeeeezy on Depop.
As an online seller, Paragas advocates shopping locally and secondhand. He sometimes sells at flea markets like Melrose Trading Post and Silverlake Flea Market, as well as pop-up shops at Protein Lab in Buena Park.
When the pandemic began, Paragas became unable to sell in person at flea markets, and he said it took a toll on him. Selling at flea markets means selling at higher volumes in a single day, and people see everything in person, as opposed to online, which is a much longer process.
"When I'm selling online, I have to take pictures, I have to take measurements, I have to (have) all the right lighting," Paragas said. "It doesn't sell as fast as being at a flea (market)."
Paragas said that selling in person is different because the emotion and excitement in customers is visible.
"When I'm selling in person, and this dude, or whoever girl, walks into my booth, and they get a shirt they like, they go crazy about it,even if it's this random shirt, I love seeing that, like, this person found something that made them so happy," he said.
Although business has slowed down and Paragas has moved completely to online selling, he said he is learning and pushing harder to sell online. He noted the importance of adapting and finding new systems to keep up with the times.
As a small business owner, he said he is conscious about the sustainability of clothing, which deeply roots him to the environmental aspect of secondhand shopping. He said his favorite part of his business is learning about the value of each piece, as he is learning something new every day.
"I don't think people realize how much resources it takes to make T-shirts and how much of it gets thrown away every year in landfills," Paragas said.
He said he believes that secondhand shopping is the future, and as people realize their impact on the world and start wanting to make a difference it will expand.
"If you want something, it's probably already made," he said. "Instead of getting something new, probably try secondhand."
Other small businesses are just getting started. UCLA graduate student Sarah Rocha started Nature's Corner Co. two months ago.
Rocha's small business sells hand-poured soy wax candles and all packaging is biodegradable or reusable.
"I started practicing candle making a few months ago and I really loved it. I mean who doesn't love candles?" Rocha said.
Opening a business during quarantine may sound difficult, but in contrast to the many brick and mortar businesses having to close, permanently or temporarily due to the pandemic, Rocha says the quarantine has actually helped her business.
"I think it helped out because a lot of people realize what's going on and they want to shop local," said Rocha.
Shopping locally has been a trendy mantra for some time now, and small businesses like Rocha's are finally feeling its positive impacts.
She said her candles have been selling out at pop-up markets and flea markets, and has even made her own website where customers can order.
"I got way more support than I thought I would and I've actually had a lot of orders," Rocha said.