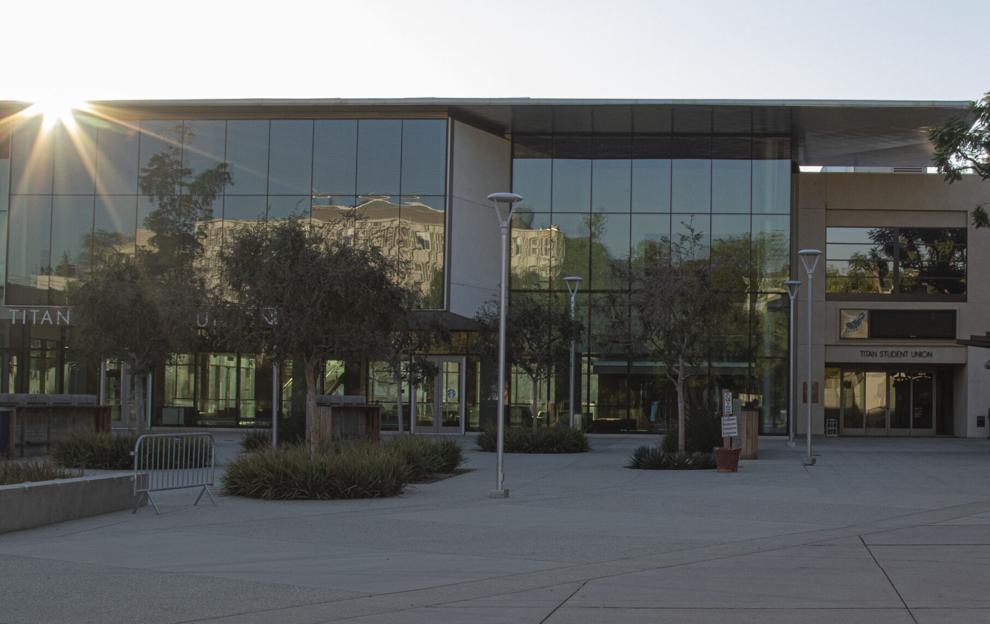 Musical melodies, blinding lights and a raging audience did not crowd the Intramural Fields on Saturday night for the annual concert. Instead, Associated Students brought the joy of music to students with an entirely virtual Spring Concert, complete with a celebrity host and popular music to keep audience members dancing at home. 
ASI's annual concert invited host Bretman Rock along with artists Dominic Fike and Louis the Child to entertain students through their computer screens— an effective way to keep music alive and everyone safe. 
The event was held on Eventbrite and tickets were free of charge. Despite Cal State Fullerton's abundant student body and free tickets, the attendance was lacking. Over 2,500 students registered for the event. At the beginning of the livestream, about 700 people tuned in, but by the end of the show during Louis the Child's set there were a total of 367 people watching. 
ASI also gave students an incentive to get their tickets and tune in. The first 1,000 students who registered received an exclusive Spring Concert package. 
Maroun Zahkia, a program coordinator for ASI, said booking entertainment for this event was harder than it has been in the past, but their hard work resulted in a stellar lineup for students to enjoy.
"The booking process for Bretman, Louis The Child and Dominic Fike was similar to previous years. Although it was a bit more tough due to the show being virtual, my amazing team and I managed to bring one of the best lineups that Cal State Fullerton has ever seen," Zahkia said. 
The livestream began at 6 p.m. when Battle of the DJ's winner and CSUF student, Glenn Childers, also known as Citra, took the stage. He performed his set outside of the Titan Student Union and provided some of his own raps with the music.
Along with the livestream there was also a live video chat where students could interact during the performances, ask the host questions and gain shoutouts from ASI — an element of the virtual setting that added to the entertainment. 
After Citra's performance the host, Bretman Rock, a notable influencer, joined the stream alongside Zahkia. They discussed life during the pandemic and Rock's experience as an influencer before turning it over to Dominic Fike. 
Fike's performance stole the show with his talented vocals and guitar abilities as he performed his most popular songs. Before each song, he told a story about why he wrote it, resulting in soft moments that captured his passion for music.
After Fike's set, Zahkia and Rock returned for another conversation about Rock's arts and crafts abilities before bringing out the headliner — Louis the Child.
Louis the Child is a notable duo with over six million monthly listeners. Their performance showcased the DJ abilities that made them the popular group they are today. They performed new songs as well as fan favorites and incorporated some outstanding visuals in the background.
The show concluded with Rock saying one final goodbye to CSUF and ASI wrapped with an outtake reel of Rock fumbling his words during his recordings for the show.
Zahkia said that his team is proud of the event they put on and the responses they got from the audience. 
"My team and I can confidently say this event was a huge success. We wish we could've had this lineup live in person for our students. Nonetheless, our viewers had nothing but positive things to say and we're proud of what we were able to produce," Zahkia said in an email. 
Zahkia also wanted to stress the importance that this whole experience was to give back to the students in such a difficult time. 
"We wanted to give our students something to look forward to and get their minds off of this difficult year. A fun break we all deserved," Zahkia said.
This article was updated to include that at the beginning of the Associated Student's Spring Concert, there were approximately 700 people tuned into the livestream.