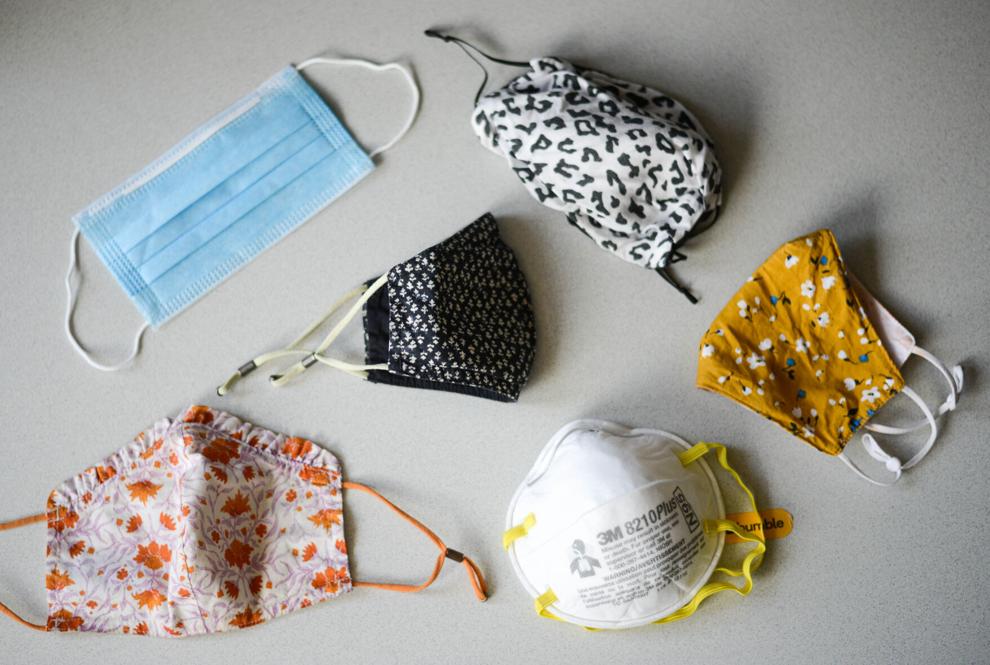 The onset of the pandemic brought with it a tidal wave of new trends. From Tiktok dances to whipped ice coffee and the return of reading as a popular pastime, the COVID-19 lifestyle took over everyone's lives with unique changes. 
One change that no one saw coming was the transformation of face coverings from simple safety measures to fashionable garments that keep everyone safe and make a statement. 
In recent months, people on social media started sharing their creative takes on face coverings — masks designed with Disney characters, flowers or just one solid color. Most people primarily use blue disposable face masks, and while it's an ordinary look, it does not tend to match most outfits. 
But wearing a face covering does not have to mean a ruined fashion statement. Face coverings have assimilated into the fashion industry and can be found in practically every retailer. Target and Walmart now carry face coverings for both adults and children. With the rise of face masks comes a new form of self-expression. 
At the 2021 Grammy's, celebrities presented the use of a face covering as a fashion accessory. Taylor Swift blended her flora and fauna mask with her dress. Harry Styles correlated his yellow plaid mask with his suit, and Megan Thee Stallion styled her satin gown with a silk face mask all in the same shade of orange. 
But, students don't have to be celebrities to find the perfect face mask. As everyone gears up with school shopping this year, follow this guide for fashionable mask fashion this fall. 
Be Creative. 
Finding creatively designed face coverings is not difficult. On the newly updated version of Instagram, students can search up face masks on the shopping tab and different sellers will pop up. 
There are Instagram vendors who create and sell creative face masks. Magic Stitches Co. and Starr offer colorful face coverings that can work into a specific fashion statement. Etsy also has small businesses that make their own fashionable facewear. There are also masks specifically for people who are hard-of-hearing. The transparent part of those masks allows people who are deaf to read lips, which is an incredibly innovative feature. 
With the help of social media, finding creative ways to express one's artistic point of view is easy. On Instagram's explore page, a person can look up hashtags that are specific to creative face coverings. 
Don't be afraid to match. 
If your outfit includes a plethora of pink pieces, then finding a pink face covering will not be too difficult. There are disposable face masks available at your nearest Target and various shops that sell creatively designed face masks. And don't be afraid of patterns. Rocking a floral mask with a plain top can be the perfect way to set off a plain outfit. 
Stock up. 
There are five days in a school week which means five unique opportunities to pick out outfits. Affordable masks come in all types of designs, making it easy to create a small collection. Consider purchasing a small bin for your room where you can keep your different masks for the week. Much like shoes, having a variety of masks will ensure that you have plenty of options for every outfit. 
Be practical. 
As Orange County is still warm during the beginning of fall, remember to find ways to stay cool and hydrated when wearing cloth face masks. Even a blue disposable face mask can be perfectly paired with a simple white T-shirt and blue jean outfit. Face coverings have become a new fashion accessory that can be another form of creative expression.