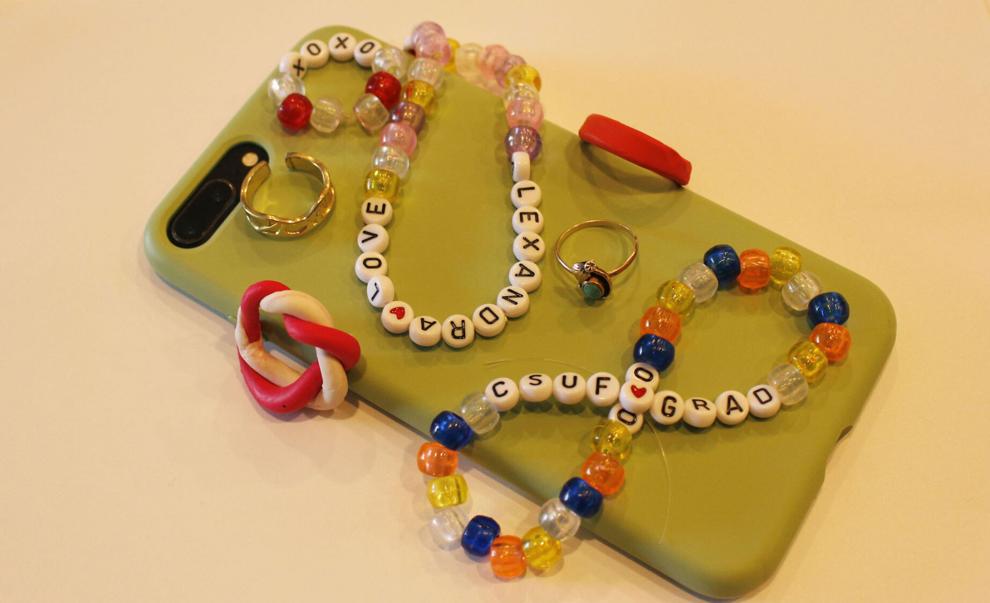 Spring has sprung and there are so many new fashion trends on the rise. While we indulge in high fashion with everything pink, orange and sage colors in our closet, mixed with mini skirts and gold jewelry, let us not forget about the essential accessories. 
While the clothes on our bodies are covered, our phone should not be left out. They're with us all the time, so it's only right they should be glammed up too. Phone straps have become the cutest, daintiest and trendiest accessory lately in the "It Girl" influencer world. Youtuber Emma Leger has paired her phone strap with so many of her favorite spring outfits. 
Phone straps aren't the only thing that has caught the attention of influencers; clay rings along with beaded rings have also replaced gold jewelry pieces. The funky colors and unique designs add a pop of fun to any outfit. These new accessories will bring attention to your style, especially when you take mirror selfies.
Many small businesses have started by designing their own phone straps, clay rings and beaded ring designs, and you can too. These steps will help you design your own phone straps and rings right at home. Here are some ways to get started! 
Phone Strap
What you will need: 
Colorful Beads
Letter Beads
String for beads
Instructions:
Place a handful of your favorite colored beads in a small bowl.

Measure out your string using the length of your phone or measure about 8 inches

Place desired beads on the string in any design you want. You can follow a color ratio and have the letters in the middle or switch it up to where there are more colorful beads on one side than the other. 

Tie the phone strap to the inside of your favorite phone case and enjoy showing off your new accessory!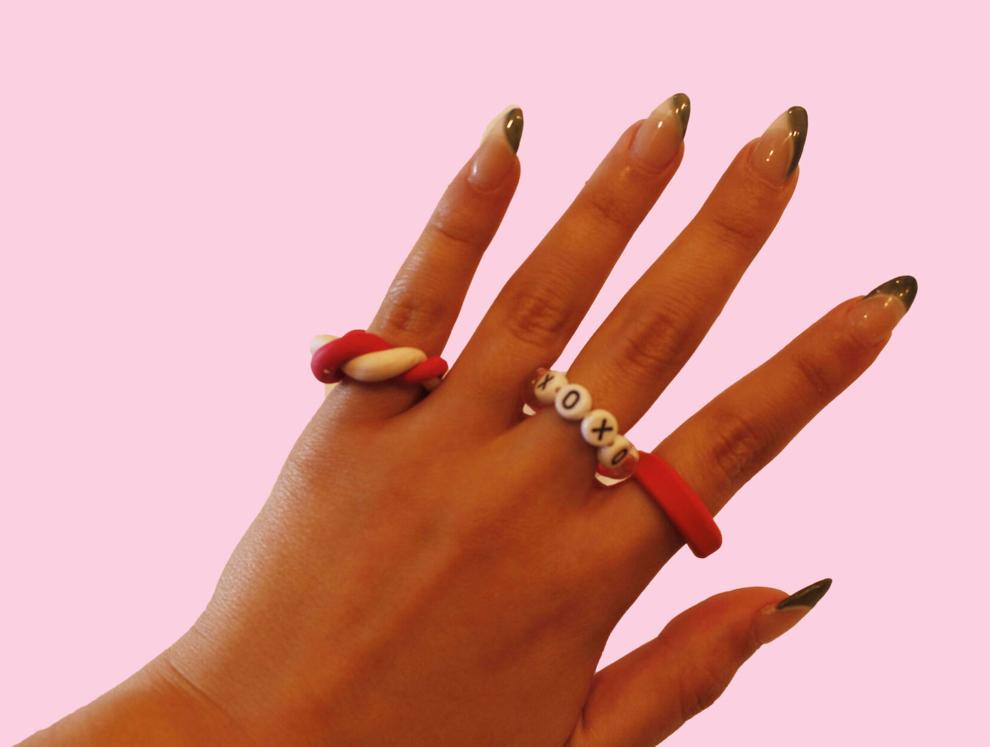 Beaded Rings 
What you will need:
Colorful Beads
String for beads
Ring Sizer
Instructions:
Measure your string around the ring sizer to fit your size. If you're unsure what size you usually wear or don't have a ring sizer, you can always measure directly around your finger. Leave a little more room to tie the ends together; you can cut the extra pieces after. 

Tie a knot at one end of the string and place desired beads on the string until it is full. 

Tie ends together and cut off the extra string. Enjoy your new beaded ring!
Clay Rings
What you will need: 
Polymer Clay
Sheet pan
Ring Sizer
Instructions: 
Take apart your molded clay and choose your desired colors to make your ring. 

Roll two different colored strands of clay into a thin band, but make sure it's still thick enough to wrap around the ring sizer. 

Measure the clay band around the ring sizer or your finger and pinch the ends together to close the ring. Use a little bit of water to smooth out the ring and set it aside. You can also take the two strings of clay and twist them around another to look like a spiral. 

Repeat these steps to make different colored rings. Make it unique by adding beads to your clay or mix the colors to create a funky design. 

Once your clay rings are all set, preheat your oven to 275º F. and pop in your clay rings and leave them in for 15 minutes. Take them out to cool for 5 minutes, and then put them back in the oven for 15 minutes for better rings. 

You can add a gloss layer to make them look a little bit more plastic, or you can leave the clay as is. 

Once the 15 minutes have passed, take them out and let them cool completely. Enjoy your new funky jewelry!