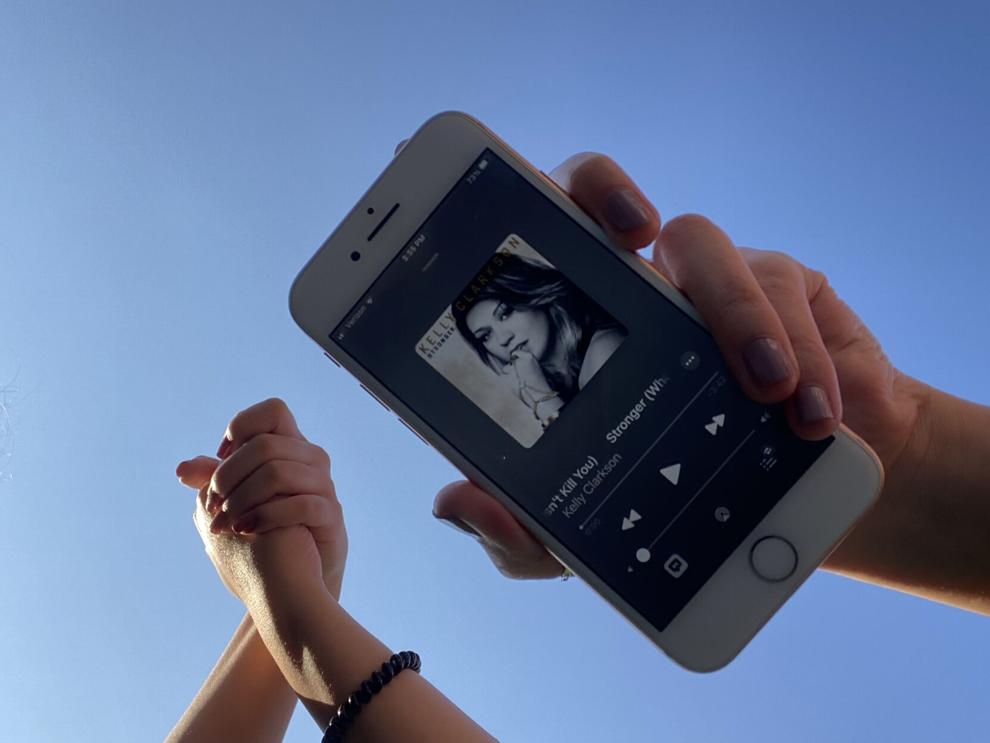 When common conversations fail to capture the true essence of women's strength, resilience and courage, music steps in to fill the void with captivating melodies that are beautifully intertwined with thoughtful lyrics and meaningful messages.
In honor of Women's History Month, grab some earphones and let the words of these powerful women inspire you with their vibrant vocals and empowering rhythms. 
"You Don't Own Me" by Lesley Gore
Singer Lesley Gore released this song in 1963 when she was only 17 years old, yet the maturity and confidence in her voice makes for a classic track about taking control of one's life and body. 
The richness of Gore's vocals as she sings, "I'm free, and I love to be free / To live my life the way I want," is a true testament to her individuality. This is the perfect song for women that want to sway back and forth while being gently reminded of their empowerment and freedom. 
"How Far I'll Go" by Auli'i Cravalho
For every Disney fan that watched in awe as Moana set sail for her first voyage in the 2016 film "Moana," this song embodied youthful courage and bravery. Singer Auli'i Cravalho delivers a beautiful performance as she encourages listeners to ditch their comfort zone and sail beyond the horizon. The song's message is uplifting, and the themes of possibility and adventure are guaranteed to captivate listeners. 
"Stronger (What Doesn't Kill You)" by Kelly Clarkson
When the world feels like it's turned against you, this song is the perfect reminder that you are stronger than you think. Screaming the lyrics, "What doesn't kill you makes you stronger / Stand a little taller," while dancing around the living room is an excellent way to bounce back from a bad day. 
"Hard Out Here" by Lily Allen
"Hard Out Here" is an explicit glimpse into the trials of being a woman. 
The catchy melody will have listeners nodding along while the sad truth behind her lyrics calls for a deeper reflection on womens' experiences. She sings, "If I told you about my sex life, you call me a slut / Them boys be talking 'bout their b*tches, no one's making a fuss."
"Part of Me" by Katy Perry 
This is the perfect track for dancing, letting loose and reminding everyone that you will not sacrifice parts of yourself to please them.
Perry's playful pop sound creates a high-energy listening experience full of confidence and freedom as she sings, "This is the part of me / That you're never gonna ever take away from me, no."
"Speechless" by Naomi Scott
Naomi Scott's "Speechless" is a testament to the power of using your voice and fighting against oppression. Disney fans will recognize this strong ballad from the 2019 live-action film "Aladdin," where Princess Jasmine, played by Scott, uses the commanding lyrics to break her silence under a patriarchal government system. 
Scott's vocals are perfectly powerful as she sings, "I won't be silenced / You can't keep me quiet / Won't tremble when you try it."
"Fast Car" by Tracy Chapman
Singer-songwriter Tracy Chapman released "Fast Car" in 1988, singing about a couple who face challenges but fight to make a life together. Chapman's soothing sound creates a calm listening experience, and listeners will appreciate the strength of the lyrics as she sings about finding happiness amid uncertainty. 
Hit the open road, roll down the windows and let the outside noise fade while Chapman sings, "You got a fast car / We go cruising to entertain ourselves / You still ain't got a job / And I work in a market as a checkout girl / I know things will get better."
"Wake Up" by Madison Reyes
In this song from the Netflix original series "Julie and the Phantoms," powerhouse performer Madison Reyes encourages listeners to use their pain as an opportunity for growth, reminding them that it's time to "relight that spark." 
Reyes' powerful vocals shine through every word, and listeners will find their voices raised to the sky as they sing, "Wake up, wake up, if it's all you do / Look out, look inside of you / It's not what you lost, it's what you'll gain."
"Pierre" by Ryn Weaver 
If running through the hillside hand-in-hand with a lover could be written into a melody, it would be Ryn Weaver's 2015 song, "Pierre." As Weaver sings about running from a past love, the lightness of the lyrics mixed with steady drum beats creates a fun track that captures the beauty of youthful freedom and carefree memories. 
Weaver shamelessly embraces her experiences, producing a confidence that listeners can learn from as they dance around the living room singing, "I danced in the desert, in the pouring rain / Drank with the devil and forgot my name / Woke with somebody when the morning came / No one there to shame me for my youth."
"Scars to Your Beautiful" by Alessia Cara
Everyone has scars, and they are nothing to be ashamed of. Alessia Cara sings about body image, reminding listeners that they are beautiful. The young singer carries strength in every line as she sings, "But there's a hope that's waiting for you in the dark / You should know you're beautiful just the way you are." 
On days when a mirror feels like your worst nightmare, hit play on this track, and let Cara's reassurance treat you to all the love you deserve.