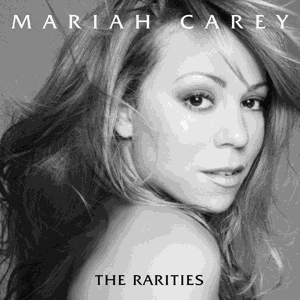 On Oct. 2, Mariah Carey released "The Rarities," a two-sided compilation album. The first side consists of 15 released B-side songs and unreleased tunes from various albums throughout her career. The second part is a recording from her March 6, 1996 live show at the Tokyo Dome. The album is part of the 30th anniversary celebration of her album "The Live Debut" which was released on June 12, 1990.
"The Rarities" opens with the previously unreleased track "Here We Go Around Again," which was excluded on her self-titled album. The song has all the makings of a joyous '90s pop anthem in the mold of the Jackson 5, and features unbridled energy from Carey that would have nestled nicely in her debut album. This is a common theme throughout the first side of "The Rarities" and is a testament to her decades-long success that somehow these songs fell short of expectations at the time.
The soulful R&B song "Can You Hear Me," which missed the cut for her 1991 album "Emotions," wouldn't have sounded out of place among a hit Boys II Men record.
Next is a pair of B-sides, "Do You Think of Me," previously released with "Dreamlover," and "Everything Fades Away," released with her single "Hero." "Do You Think of Me" is another pop and R&B jam with all of the wind chimes and synths that the '90s could offer. "Everything Fades Away" is a slow and soulful ballad that has Carey playing up and down her register, culminating in a chorus and burning hot through the end of the song.
"All I Live For" is an unreleased pop and R&B anthem left on the cutting room floor of Carey's 1993 album "Music Box" which sounds like potential inspiration for some of Bruno Mars' radio hits.
Following this track is a church song-turned-rolling urban jam titled "One Night" from 1995 that shares writer and producer credits with collaborator Jermaine Dupri.
"Slipping Away" is a B-side love ballad from "Always Be My Baby," followed by the album's first cover, "Out Here on My Own" from the movie "Fame," which Carey masterfully makes her own.
At this point in the album, it starts to take a turn for the diva. For those who are unaware, there was a feud between Carey and Jennifer Lopez that allegedly stems from Lopez sampling Yellow Magic Orchestra's song "Firecracker" for her song "I'm Real" before Carey could release her own song titled "Loverboy" which sampled the same song in with her "Glitter" soundtrack album. But at last, the original version of "Loverboy" has been made available.
"I Pray" is the next track on the album and builds from a whisper to a church chorus by its finale, which is followed by "Cool on You," an infectious pop beat that features Carey repeatedly telling somebody to "kick rocks" and "eat dirt."
"Mesmerized" is a beachy tune with a sprinkle of funky guitar beats as Carey's vocals act as a way to bring the entire song together, compared to the 13th track of the album, "Lullaby of Birdland."
Track 13 is a live performance of a jazz tune with Carey effortlessly playing inside the jazz genre, something she has yet to devote an entire album to.
The album also features two new songs from 2020: the album's single "Save the Day," featuring vocals from Lauryn Hill and an acoustic version of "Close My Eyes" from her 1997 album "Butterfly."
The second half of the album features the entire set of her show at the Tokyo Dome, complete with screaming fanatics and odd Carey-isms where she shows her unique personality. The show is taken from her tour for the album "Daydream," which includes several smash hits, with vocals that do it great justice.
"The Rarities" is a great take on a compilation album, with lots of value for Carey's fans. Including the live show was a wonderful idea and listening to it along with the songs that were released this year makes listeners want more, especially a live performance.