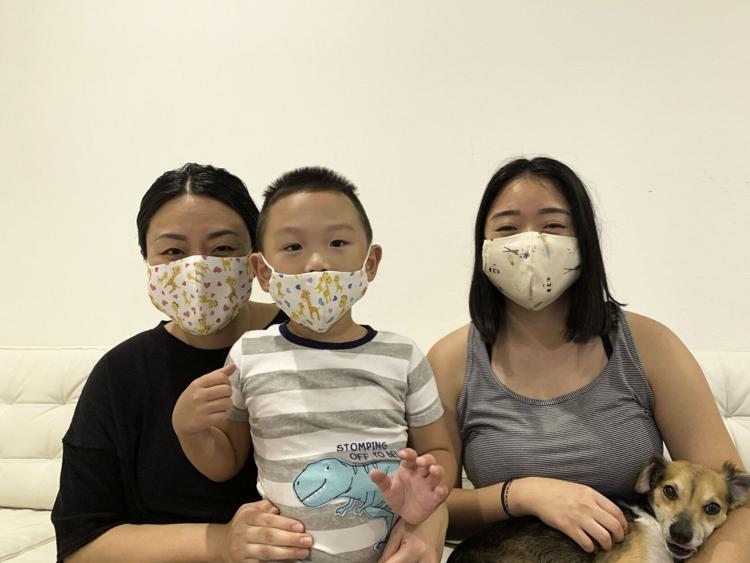 In a home full of dogs, kids and other family members, Joyce and Sarah Kwon are familiar with patience.
The sisters spend their days like many others living in a pandemic; Joyce attends online classes as a Cal State Fullerton student, while Sarah is a stay-at-home mom. But, after the day's chaos ends and most have settled into bed, both of them sit down to craft for their newly formed online shop, Huddle Hope.
Huddle Hope, which offers masks and handmade jewelry, was born out of a childhood dream to be able to give back and donate to the community, Sarah explains. When the pandemic struck, she recruited her sister Joyce and turned her dream into a reality.
"I taught myself how to sew," Sarah says through the computer screen, with her young son Travis perched between her and Joyce. "I just really wanted to contribute."
Twenty percent of sales go back into varying charities based on the product, and the remaining funds go toward supplies like fabric.
"Etsy is our best friend," Joyce laughs.
HumankindNow receives 20% of mask sales, while the jewelry profits are donated to the Black Women's Health Imperative organization.
Though the website did not launch until the start of September 2020, Joyce and Sarah initially began their endeavor in July. They sent the entirety of the August profit to HumankindNow, which sends equipment to essential healthcare workers.
The connection to essential healthcare workers is a personal one. Joyce mentions their friendships with a few doctors and nurses around the country, who had told them about the personal protective equipment shortage.
"It kind of hurt us just because, you know, of course, we love them and care about them and they're out there protecting us now," she says as Sarah nods in agreement. "It was just something that really touched us."
The Kwon sisters donated 95 masks to the cause, and have crafted plenty more since then.
As the season changes and pumpkins fill the aisles of stores, Huddle Hope will unveil a line of homemade Halloween masks. Joyce says that they are trying to keep up with the changing seasons and recent trends and even use adjustable pieces to make the masks more comfortable.
"We had all of our family members test (the masks) out and we went through like a handful of bands and like adjustable pieces, so that was a lot of trial and error," she recalls.
Sarah says it takes around 20-30 minutes to make a mask, as she takes the extra time to make it more comfortable.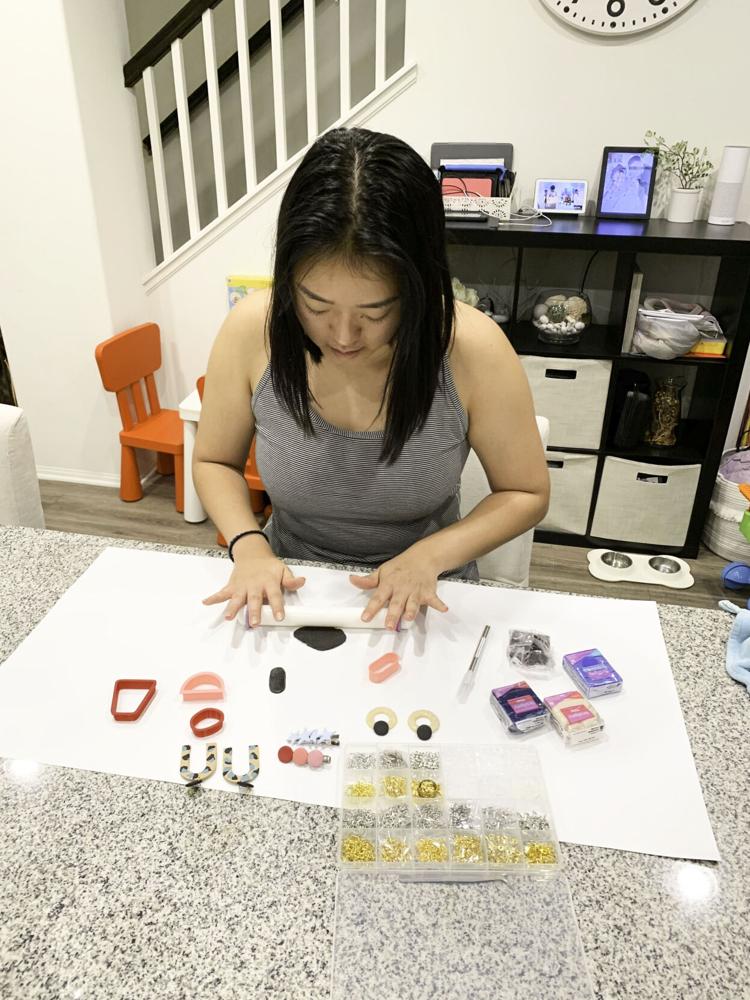 As for the earrings, it takes around two to 2 1/2-hour for Joyce to craft, possibly even longer if she's coming up with a new design. It is a process of cutting, baking and a battle with a pair of hard-to-work pliers. It demands patience, but her voice is bright as she says that the sales and resulting donations made the hard work and sore hands worth it.
In addition to the jewelry line, the sisters are brainstorming new handmade products to devote to new causes, such as anti-sex trafficking organizations. They list limitless options, including tie-dye clothing and baby products. Even speaking through a laptop, the passion within the project is easily seen.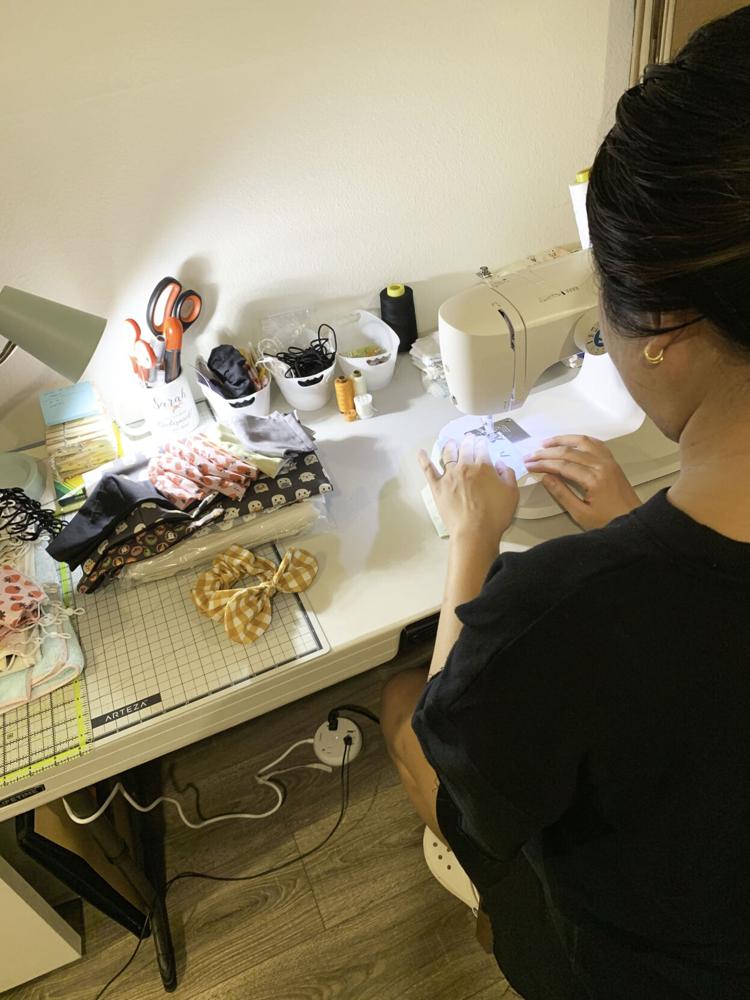 Huddle Hope has been a win-win situation, as Joyce describes it. In a cramped living condition, crafting has provided a peaceful outlet while simultaneously supplying others with masks and benefiting charities. As all the proceeds go to charity or back into supplies, it is essentially an unofficial nonprofit.
Both in their project and personal lives, the Kwon sisters each have words they live by. After a moment's thought, Sarah emphasizes the importance of happiness, both with herself and her own life.
Joyce recalls something her mother used to tell her about always being genuine.
"In every aspect of my life, I always want to make sure that I'm doing it with the right intentions," she says. "You always want to be true to yourself and true to what you're doing because that's how you'll succeed and that's how you'll go far."