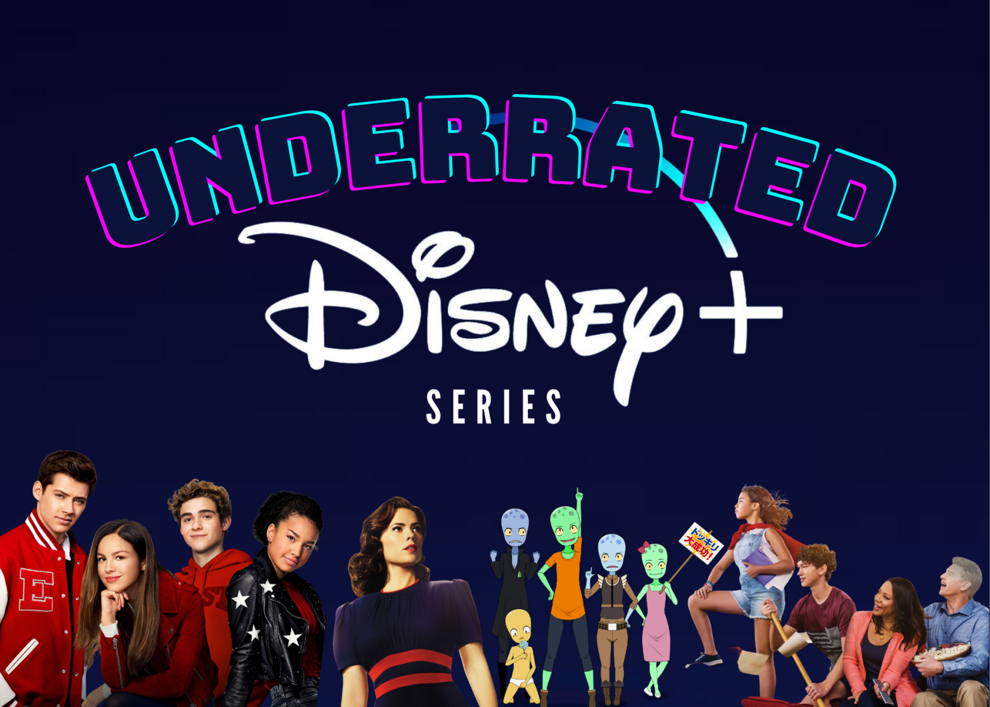 Disney+ has a mix of new and old shows in its arsenal. Many have heard of all the big Marvel and Star Wars productions; however, there is a lot more great content on the platform. Here are some of the coolest, lesser-known series available to stream.
"Solar Opposites"
No longer interested in all the childhood cartoons on Disney+? How about an adult one instead, specifically one from Mike McMahan and"Rick and Morty"co-creator Justin Roiland? Instead of a wacky human family, this cartoon focuses on a crazy alien one. This group of aliens lands on Earth and ends up living in the United States — whether this is a good or a bad thing is something they can't seem to agree on.  
"Boy Meets World"
Nostalgia is one of the biggest themes of shows on Disney+. It has all the childhood favorites, from the Spider-Man series to "The Suite Life of Zack & Cody." For those in search of some more contemporary nostalgia, check out the '90s series "Boy Meets World." This American cult-classic sitcom follows besties Cory (Ben Savage) and Shawn (Rider Strong), along with Cory's girlfriend Topanga (Danielle Fishel) as they go through middle school all the way to college. With seven seasons, this show is one of those sitcoms that manages to balance humor and reality very well.
"Ducktales"
What Disney+ list would be complete without a childrens' cartoon? For those revisiting childhood classics, check out this 2017 remake of an '80s classic. Remember Huey, Dewey and Louie, the nephews of Scrooge McDuck? They're back in an updated version. In this one, grumpy old Scrooge is left in charge of the three young brothers, who promptly turn his world upside down. They fight bad guys, go on treasure-chasing adventures and wreak havoc in McDuck Manor. The show is peppered with hilarious pop-culture references, and the voice cast includes "Community's"Danny Pudi as Huey.
"Agent Carter"
Everyone joined Captain America and his fight in Infinity War, but did you ever wonder what Agent Carter (Hayley Atwell) got up to in that time? Well, the agent did really well for herself too, as this series proves. This hilarious series dives into how she struggles to balance being a single lady in the 1940s and being an incredible agent. 
The first season pairs her up with Edwin Jarvis (James D'Arcy), as in the OG J.A.R.V.I.S. of the Starks, as they try to help Howard Stark (Dominic Cooper) find out who has been dealing in the illegal weapons trade under his name. 
Though the series gained a cult following, the show was cut short after the second season, so prepare for a huge cliffhanger.
"Diary of a Future President"
​​Fact: All leaders of any nation were at one point just a kid, but the word "just" is used very loosely here, especially in the case of Elena (Gina Rodriguez), the President of the United States in this series. Viewers join her path as a young Cuban American girl who dreams of becoming the top official but has to face school and family life first. The show is narrated through the stories in her old diaries. It is a feel-good series at heart, but also does a great job of exploring the reality of the issues she faced growing up.
"High School Musical: The Musical: The Series"
The classic "High School Musical" movies have pretty much spawned their own mega-franchise, this hilariously self-aware mockumentary included. When a new drama teacher at the high school where "High School Musical" was shot realizes they had never staged a "High School Musical" musical at said school, she decides to stage one. What follows next is a "Glee"-ful attempt at recreating "High School Musical" magic, complete with teenage obstacles.