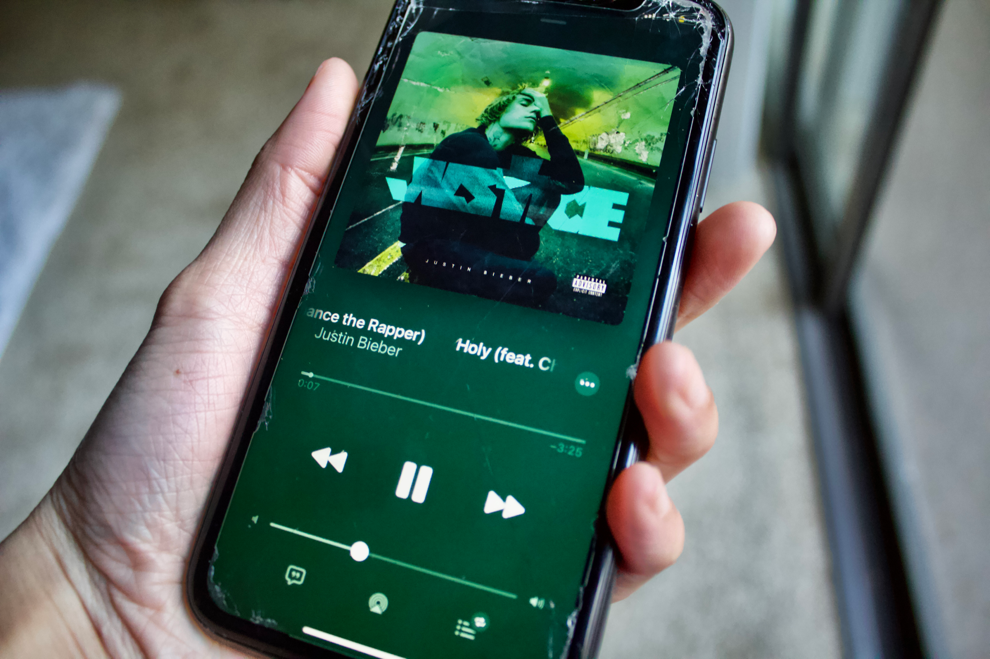 The next few months of spring promises highly-anticipated new album releases from up-and-coming and seasoned artists alike. Make sure to mark your calendars because you do not want to miss out on any of these dates.
March 12
On March 12, our favorite Jonas is releasing an album. You guessed it. Nick Jonas is releasing his fourth studio album, "Spaceman," this Friday. The 11-track album is already receiving the expected hype as it climbs to No. 1 on Apple Music's pre-add chart.
If this isn't a testament to how good this album will be, maybe we should talk about how Selena Gomez's first Spanish-language extended album is set to come out on the same day as "Spaceman."
The bilingual EP will feature its preceded songs, including "De Una Vez," "Baila Conmigo" and "Selfish Love." The other four tracks all have Spanish titles, and listeners can look forward to a guest feature by Myke Towers on her fourth track, "Dámelo To'."
March 19
Favorite Canadian heartthrob, Justin Bieber, is set to release his sixth studio album, "Justice," on March 19, with features coming from Chance the Rapper and Benny Blanco.
In a tweet promoting the album, Bieber said, "In a time when there's so much wrong with this broken planet, we all crave healing and justice for humanity. In creating this album, my goal is to make music that will provide comfort, to make songs that people can relate to and connect to so they feel less alone."
Bieber continued his Twitter thread addressing how the power of music can connect people during a time where we must stay divided for safety, raising further excitement for the album's release as it's sure to be a revelation describing humanity's need for justice and unity.
We can't talk about strong fan bases and good music without mentioning the American singer-songwriter queen herself, Lana Del Rey. Lana's seventh studio album, "Chemtrails Over the Country Club," is set to release on the same day as "Justice."
Followed by controversy surrounding her new album's cover art release in January and fired by cancel culture scandals attacking her in May, Lana Del Rey is clearly more than ready to show her critics just the type of artist she is and it's clear that she isn't letting any criticism stop her from doing what she loves.
If her 11-track album is going to be reflective of the album's cover art, let's hope it does not attract the same scandal and criticism. 
March 26
Iconic American rock band, Evanescence, is set to release its fifth studio album, "The Bitter Truth," in two weeks, following the back-to-back releases of major modern pop artists. However, the fact that they want to make their new album live amid a sea of big fishes is proof that their 26-year reign is far from over.
Founded in Arkansas by singer/pianist Amy Lee and guitarist Ben Moody, what started off as a Christian rock band turned into a generational influence with their single "Bring Me to Life," featuring Paul McCoy in 2003.
"The Bitter Truth" is going to fall back on the band's rock roots, while also exploring more modern styles driven by a major guitar presence. All 12 tracks will be available on March 26. 
April 9
Another American pop icon, Taylor Swift, is bringing back her 2000s hits in her new re-recorded album series featuring new and unreleased tracks from her old albums.
Regaining ownership of the six albums released under Big Machine Records, Swift is kicking off the series with "Fearless (Taylor's version)". The album is going to include every song from the original "Fearless (Platinum Edition)" album, a standalone single "Today was a Fairytale" and six originally unreleased songs from the 2009 album. 
If listening to new music is not the vibe right now, music-lovers can contest that listening to old hits is one effective way to find our way back to the things we used to love. For this seasoned singer-songwriter, going back to "Fearless" is like going back to a time in her life where she learned many life lessons.
According to an interview she had with Republic Records, Swift explains, "I always gravitated towards "Fearless" because I think that, as an album, it was a real coming-of-age. And I look back on that album and it fills me with such pride, and it was an album about hope, and lessons learned, and the effervescence of teenage youth and all that."
April 9 will be the beginning of a nostalgic yet exciting project for Swift, so freshen up on your Swift favorites to not miss a beat of these re-recorded bangers.