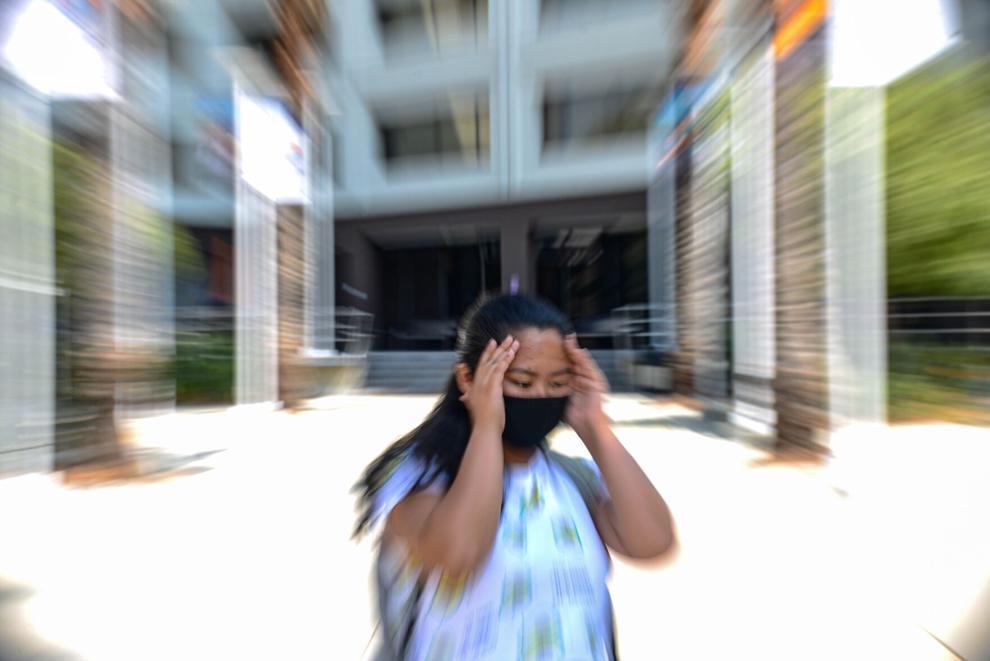 As the summer beach trips, vacations and relaxation time comes to a close and schools open, it may feel as if there is no transition period between virtual and in-person classes. It is natural to feel anxiety or unpreparedness after being locked on our screens for over a year and then being thrown back into student life this semester. 
However, this semester does not have to be a learning curve on how to interact with people again. Now that "normal" life is closer in reach, this is the perfect time to do all the things you wished were possible pre-pandemic. So relax, take a breath and get excited for what's to come with this guide on how to re-acclimate to school stress free.
Organization/Scheduling: 
It may seem like a no-brainer, but keeping schedules and items organized not only helps with staying on top of work and increasing productivity, it also helps with having a better frame of mind to reduce stress and anxiety toward upcoming deadlines and requirements and helps you better prepare for future endeavors.
One way to stay organized is to create and develop a study area, an area in which you dedicate to work. Having a designated space will allow you to focus on being productive and not getting distracted from outside disturbances. When work is done faster and more efficiently, there will be less stress because of procrastination. 
Managing Health:
As much as most of us love hearing from professors how students should take care of themselves during this stressful time while proceeding to add piles of homework and projects that make life more stressful, it is usually up to the student to maintain their own physical and mental well-being. 
When making a schedule filled with deadlines and meetings, make sure to also schedule time for yourself, whether it is finding time to eat out at your favorite restaurant, play video games, watch TV, or anything that helps you with relaxing. Working nonstop will lead to burnout and ruin the mental health you worked so hard to maintain. That time for yourself will help with productivity in the long run and you'll feel much more relieved.
Find Your Community:
With how isolated we felt during the height of the pandemic, it would be a crime not to take advantage of on-campus activities we finally have back. Now, there is no excuse to avoid being active in the school community and find those groups to help network and build up meaningful connections. 
TitanLink is a website available to all students which contains the different clubs, sororities and communities students can be a part of. Having a group where you can be openly yourself is important to finding people to confide in and to have support going through this transitional period.
School Services:   
For new incoming students, there are many services on campus offered to help with mental health and any other issues. In fall 2020, Counseling and Psychological Services (CAPS) started Drop-in therapy groups, which are safe group environments consisting of 6-12 people and facilitated by a licensed mental health provider, because of the stress caused by COVID-19. Now that campus is opening up, they are making plans to have drop-in groups in person. 
Another available resource is YOU@Fullerton, a confidential online wellness platform that provides online quizzes and resources to gauge where your health is and what goals you have as well as tips and tools on how to help with stress management.
While the transition into campus life is scary for most, these tips can help make the transition to normalcy that much easier.