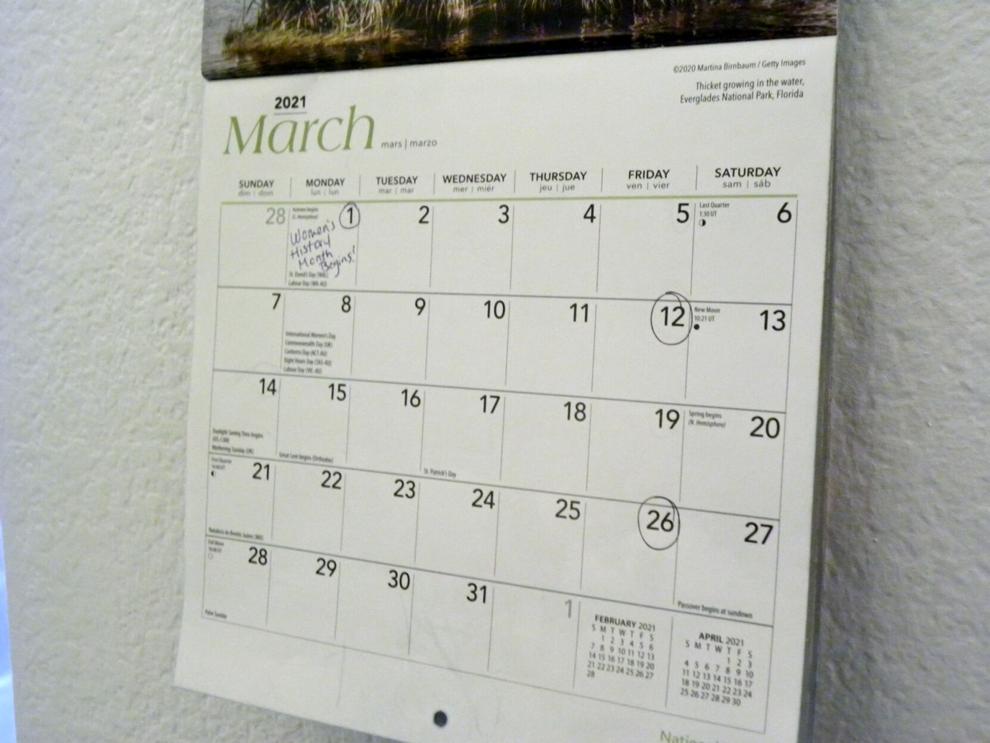 March 1 marked the beginning of Women's History Month, a month-long celebration highlighting how women have historically persevered through challenges and used their voices to be at the forefront of change.
This month commemorates women's power and voices throughout history, which has brought on nationwide events that explore the dynamics of how women empowered our society and influenced change. While many of the events that take place during Women's History Month have now turned virtual, the spirit of the celebration is still alive and well. 
This year's Women's History Month events cover a wide range of topics that have been impacted by women, from film and theater to writing and politics. Here is a breakdown of upcoming events to commemorate the importance of women's impact in American history.
Women's Day On Broadway
"Women's Day On Broadway" is a virtual event hosted by Disney On Broadway, set to take place on March 12. The event is open to anyone, of any gender identity and expression, and focuses on the theme, "Reflecting Courageously, Transforming Collectively." This two-hour event will focus on gender equality in the theatre industry and aims to inspire change through the audience. This event, like many others, is meant to encourage support for the theatre industry while sharing experiences, struggles and victories. 
Through this event, Disney On Broadway also intends to open up conversations about how the industry can continue to move forward in challenging times. 
According to the company's press release, the program's featured speakers and registration information is not currently available, but is to be announced at a later date.
Virtual Women's Filmmaker Festival
For women who are aspiring filmmakers, the Smithsonian American Art Museum is hosting a free virtual Women's Filmmaker Festival on March 10. Anyone can register for the event through Eventbrite.
Artist and writer Coco Fusco will be discussing her work at the event, highlighting the complex relationships between art, politics and identity. Fusco will be joined by Rhea Combs, film and photography curator at Smithsonian's National Museum of African American History and Culture, and Saisha Grayson, media curator for the Smithsonian American Art Museum.
The Women's Filmmaker Festival will also feature a screening of Fusco's 2004 film, "a/k/a Mrs. George Gilbert", which discusses the role photography played in generating racial stereotypes during the FBI hunt for and trial of Angela Davis.
Seventh Annual Women's Symposium
The Seventh Annual Women's Symposium, hosted by the Academy of Our Lady Peace, discusses the roles, responsibilities and growth of women in today's society. The event takes place on March 12, and is open to the public. 
Attendees can attend one of three wellness sessions to start the morning. The event will have a variety of guest speakers discussing topics surrounding women's wellness and valuable lessons for lifestyle changes. The half-day event will include workshops, lectures and panels from guest speakers with expertise in their industries, allowing attendees to benefit from the guidance of prominent female leaders. 
The Women's Symposium event's listed ticket price is $20 for general admission, but donations are also encouraged. All proceeds from the event will be used to benefit the next generation of female leaders through high school scholarships and classroom tools.
San Diego Women's Hall of Fame
The Women's Museum of California is hosting the 20th Annual Hall of Fame Induction Ceremony virtually on March 21. San Diego County Women's Hall of Fame will be inducting six women into the hall of fame via Zoom. The ceremony will feature the honorees of 2021, special performances and a 20 year anniversary celebration for the hall of fame.
The San Diego Women's Hall of Fame will be inducting Rosalie Schwartz, Margaret Iwanaga Penrose, Susan Jester, Genevieve Jones-Wright, Hon. Randa Trapp and Niki de Saint Phalle.
The ceremony's ticket prices are listed as a "pay what you can" price, along with a suggested $25 donation, but attendees are allowed to donate more if they desire. The money raised from the event will go toward funding educational programs at the Women's Museum of California.