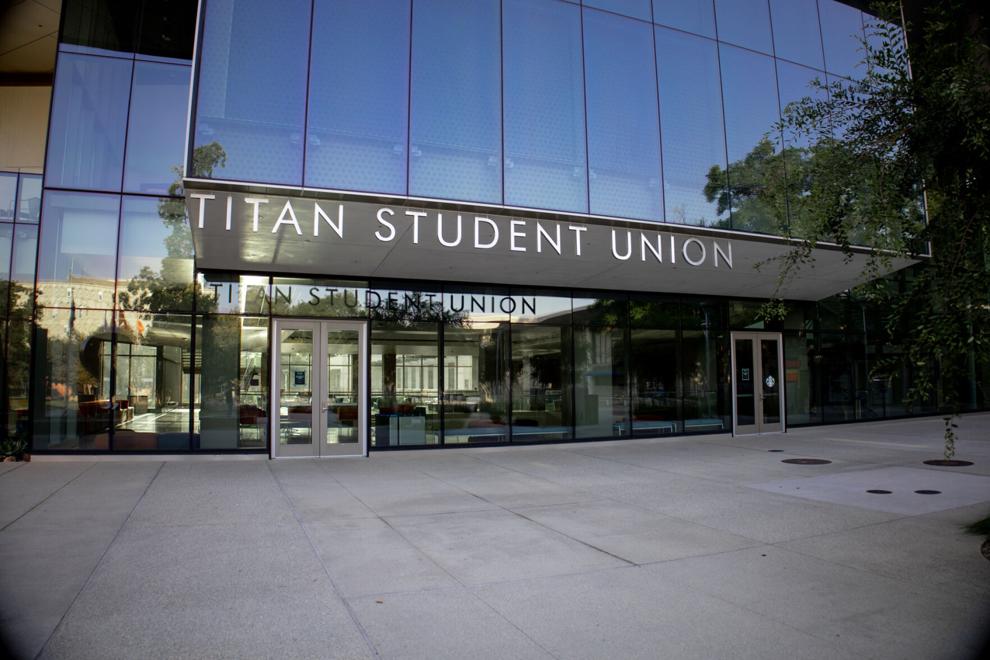 Cal State Fullerton's Associated Students elected a new board of directors chair, vice chair, secretary and treasurer at Tuesday's meeting. 
Mary Chammas, founder and president of the Southwest Asian and North African organization, also known as SWANA, at CSUF, was elected as the 2021-22 board of directors chair. Due to her experience in leadership at the university, Chammas is highly recommended by members of other CSUF clubs. 
Maysem Awadalla, sophomore and vice president of the Students for Justice in Palestine organization at CSUF said she is grateful to Chammas because she would not have been able to have a notable college experience without her. 
"As a first year, not knowing anyone or anything about the school, she reached out to me, and helped me get my way around to ensure that I had a college experience even while we were on Zoom," Awadalla said. "She has so much leadership and ASI experience as she was always an unofficial rep. at ASI."
Alison Sanchez, senior and business administration major, was elected as the 2021-22 vice chair after running against Ramón Aquino, a junior and double majoring in entertainment art and animation along with computer animation and game art. Sanchez served on the board of trustees facilities committee in fall 2020 and the vice chair of operations in spring 2020. 
Sanchez said that as the vice chair, she will promote transparency and focus on addressing students' concerns. 
"I want to be there for students and the board of directors by holding office hours to address any questions or if you just want to talk," Sanchez said. "I want to be there for you." 
Naman Shah, a senior and board director for the College of Natural Sciences and Mathematics said Sanchez is best fit for the role because of her devotion to helping others and her previous school involvement.
"I've seen how dedicated and passionate Alison is to student advocacy and helping students in this capacity. I really believe that Alison would be a great vice chair for the board of directors. Also given her experience with the board of trustees, I am sure the transition would also be very easy," Shah said.        
Morgan Diaz, junior and Fine Arts major was elected for the 2021-22 secretary position against David Velazquez, a fifth-year political science major at CSUF. 
Diaz said her commitment to the position will consist of "creative solutions" as a student with a "creative mind." As a first generation Chicana student, Diaz said she believes as the college becomes more diverse it's imperative to find the best way to accommodate its students. 
"It's imperative that we understand their experiences and views, and ensure that CSUF can best serve them," Diaz said. 
Christopher Carlsen, a senior and business major was elected as treasurer against Ratica Charma, a senior and electrical engineering major. Carlsen served as the chair of the board of trustees in spring 2021, as well as contributing to approve the Titan Student's Center's budget as a student trustee. 
Carlsen said as treasurer he will provide more transparency to budget centers as the number of these increase and ensure a smooth process for allocating money and resources. 
"My leadership style is focused on transparency, obviously dealing with finances, collaborative effort with everyone within ASI and attention to detail especially when concerning finances," Carlsen said.
Sanchez said she worked with Carlsen in the past — both were members of the board of trustees Sanchez emphasized his preparedness and efforts he's made that makes him essential for the ASI board.
"I know Chris is a hard worker and he already has the ASI leadership experience as a former chair on the board of trustees," Sanchez said. "It would also be beneficial for us as a board to have someone like Chris Carlsen to be treasurer because it is already an easy transition for him."    
In the same meeting, the ASI board also appointed new members of the audit committee to assure the financial resources are used appropriately  for the board, political science professor Stephen Stambough said.