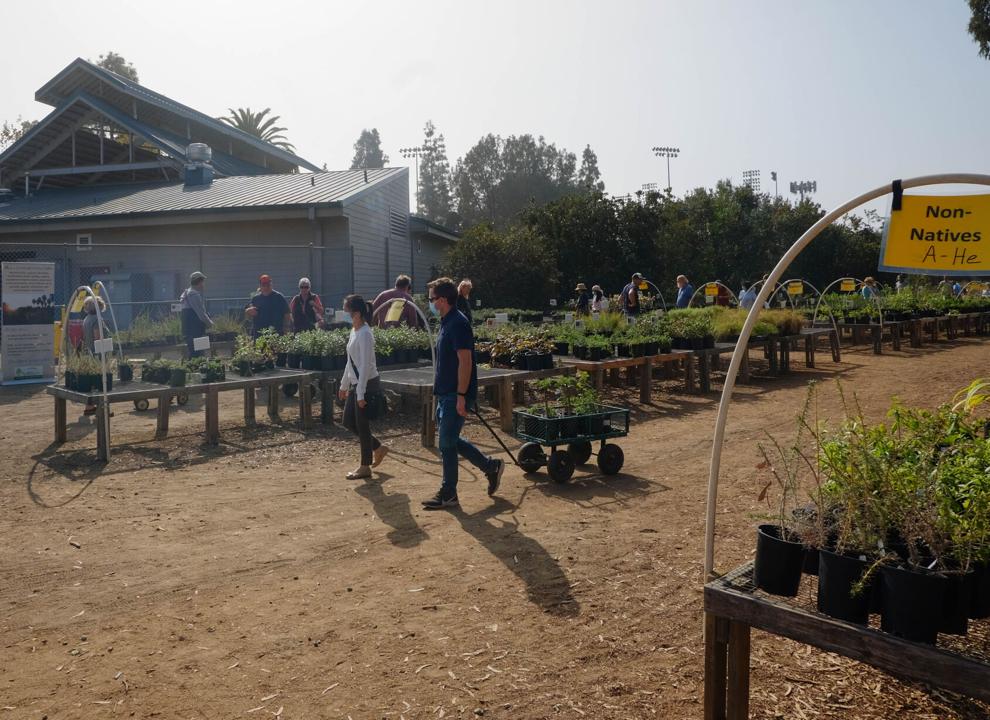 The Fullerton Arboretum held its first in-person sale since its COVID-19 closure on Friday and Saturday. Arboretum members and Titan Card holders had exclusive access to the first day of the sale, as well as a 10% discount on all plant purchases during the two-day sale. The second day of the sale was open to the general public.
During the peak of the pandemic, Gregory Pongetti, the living collection curator of the Arboretum, said the Arboretum made necessary sales in an online ordering format. Volunteers would fulfill orders and stage the plants for convenient curbside pickups.
The Arboretum staff intends to continue selling plants online as well as more in-person events in the future, Pongetti said.
Pongetti said 25% of the necessary funds came directly from Cal State Fullerton's budget.
Preparations for the event are year round. Staff and volunteers propagate plants and collect seedlings from the Arboretum to care for at the nursery, Pongetti added.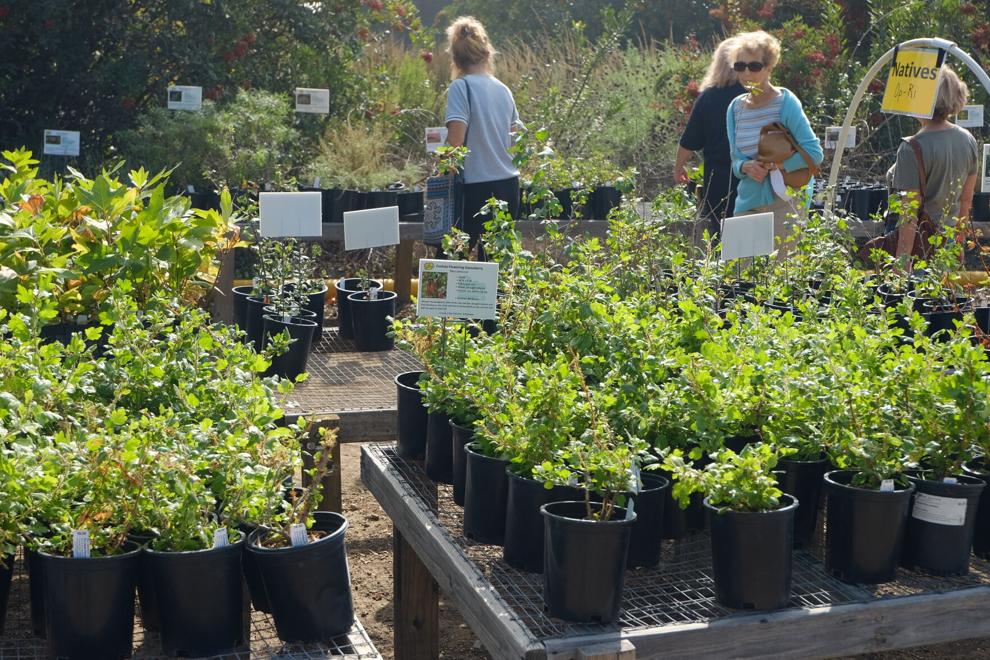 Harriet Bouldin, the development manager, said that outside of raising funds for the Arboretum, which costs $4,200 a day to operate, the event was intended to bring attention to California native plants.
"The overall goal is to help people learn more about the value of native plants and how easy it is to grow here because it's the climate they're used to," Bouldin said.
Bouldin also said that people should support the Arboretum as it plays a crucial role in global plant conservation.
"We have plants from all over the world, we have many of which are rare and threatened, and it's a wonderful opportunity to learn more about the world's plants and the role we all play in plant conservation," Bouldin said.
With nearly 200 types of plants available, and approximately 2,000 to 3,000 individual plants, shoppers had a wide variety of plants to choose from.
Pongetti encourages shoppers to attempt growing California native plants specifically.
"They are a little bit different than the typical landscaping plants, but then there are several that you can blend into any drought tolerant landscape that would fit in well," Pongetti said.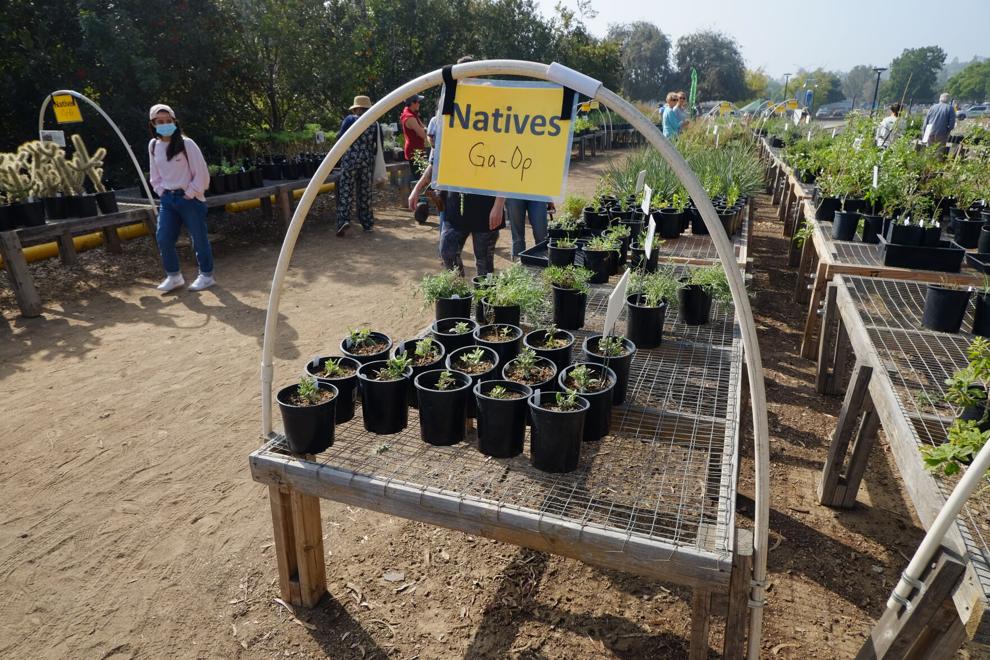 While the wide array of plants may have been overwhelming for some shoppers, Pongetti and several volunteers were available to offer guidance.
With a vast knowledge on the plants available, Pongetti was able to recommend plants to beginners who may be intimidated by starting their gardening journey.
"I always recommend the sages as a good beginner, both the native sages and non-native," Pongetti said. "Sages in general, they're pretty tough plants, pretty drought tolerant, they're pretty adaptable too so if you're supplying a lot of water that won't immediately kill a lot of them."
Outside of its environmental benefits, Pongetti also said that gardening is an experience that benefits people's mental health.
"I've always found gardening and having plants in general to be a very wholesome hobby that you put time and effort into it and you see the plants flower and as they mature and grow, that you kind of grow with the plants," Pongetti said.
During the event, shoppers filled up their carts, a clear sign that members of the community were happy to support the Arboretum.
Pongetti said that Saturday saw an increase in shoppers, however, some plant types were completely sold out after the first day.
CSUF alumna Elaine Long shopped at the Arboretum sale on Saturday, and said she purchased a cart's worth of plants, including coyote bush, lavender and iris.
Long said she recalls the Arboretum being a significant resource when she was a student.
"When we were poor students, we would just come and sit and be outside and having that space in a very urban area like Fullerton or even greater Orange County is very valuable because those spaces don't exist in an easy and accessible way," Long said.
Since graduating, Long said she has been a longtime supporter of the Arboretum, shopping at multiple sales held there. She encourages all people to visit the Arboretum year round.
"It's beautiful in the fall, beautiful in the spring, it changes all the time," Long said. "It's worth just coming and looking and taking a walk."