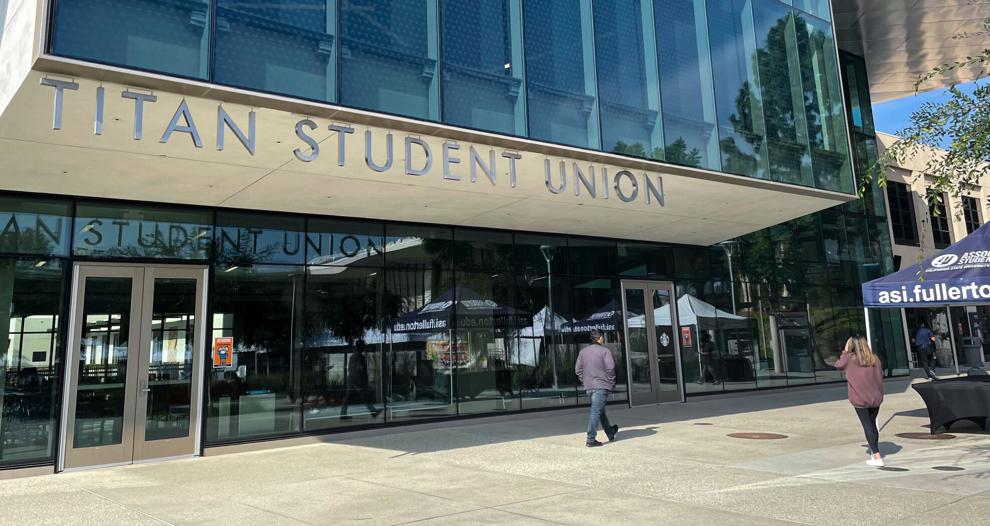 Cal State Fullerton's Associated Students approved $1.2 million for 2022 Capital Improvements, which was sponsored by Chris Carlsen, the board of directors treasurer. This budget is larger than the past budgets, which will allow more funding for the Titan Student Union and Titan Recreation Center.
"A big difference with this approval process, or just a little difference, is that in the past when going over capital expenditures, especially for the student union in the recreation center, we didn't have that large of a budget," Carlsen said. "The budget for this year was much larger than years prior, saying like 2019, just because we paid off one of the bonds for the Student Union expansion from the nineties."
The 2022 Capital Improvements includes funding for the Titan Student Union, Student Recreation Center and the Children's Center. Funding will be used for improvements of facilities, proper maintenance, equipment for programs and services.
"The finance committee met and we went over some capital expenditure requests for facility improvements for the Student Union, the recreation center, the Children's Center, ASI marketing department, IT and infrastructure improvements within the TSU and accounting and financial services," Carlsen said.
The TSU will receive $746,530 for an installment of new bowling furniture, additional billiard tables, furniture, virtual engagement booths, courtyard seating and acoustic ceiling tiles. Funding will also allow the update of meeting room audio and video, hybrid meeting rooms and virtual meeting support and the replacement of the existing stage components for Portala Pavillion events.
The Titan Recreation center will receive $284,900 for an all-gender locker room, fitness equipment, Americans with Disabilities Act door update and pool cabanas. Existing space will be repurposed to create the all-gender locker room. New equipment for the weight room and accessories for lifting stations will be purchased. Five doors accessible to the pool deck will be converted to ADA compliant doors and the pool deck will have an installation of cabanas.
The Children's Center will receive $13,000 for a commercial refrigerator and freezer.
Marketing, Division of Information Technology and accounting and finances are also receiving funds from the 2022 Capital Improvements.
Marketing will receive $45,871 for an update of iMac and Wacom Illustrator tablets. The IT department will receive $49,120 for an upgrade in existing telecom rooms to expand capacity, future infrastructure and future renovations and projects. Accounting and finances will receive $100,000 toward replacement or upgrade on current software, as the current software is inadequate for current needs.
The next ASI meeting will be held on Dec. 7.