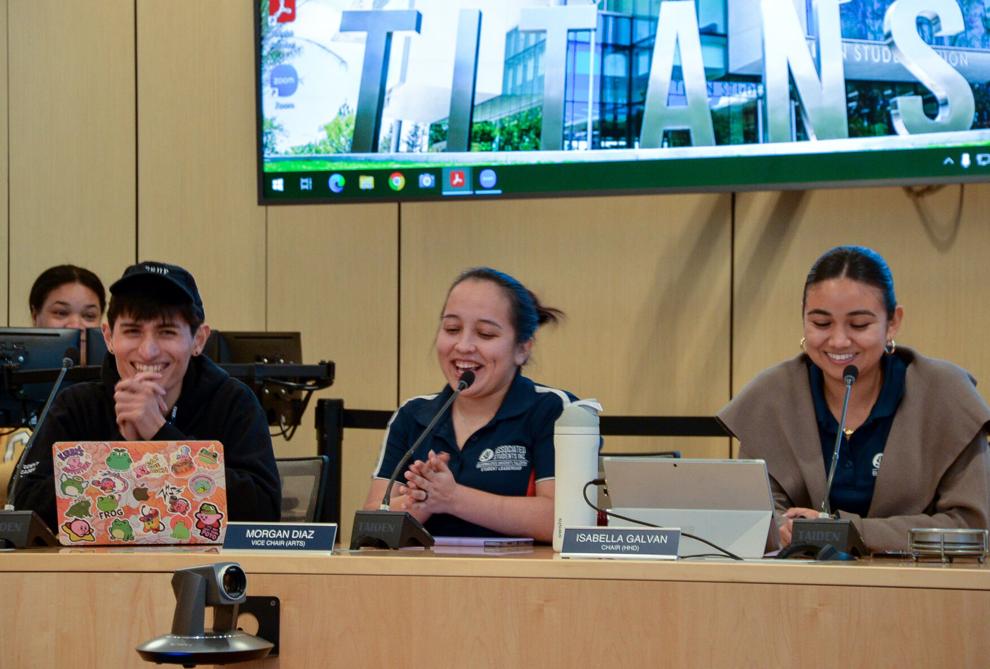 The Associated Students board of directors voted unanimously Tuesday in favor of appointing Jennifer Uribe as one of two directors for the College of Natural Sciences and Mathematics — a position that has been vacant since the beginning of the semester. 
Uribe is a senior majoring in biology who will graduate this spring. Although she will only serve as a director until the end of the semester, vice chair Morgan Diaz is confident in Uribe's abilities to serve the role. 
Diaz said that Uribe's insight and goals have made her a very strong candidate to help maintain women in STEM. 
Uribe will serve alongside Nicholas Furtado, who represents the same college. Furtado believes Uribe is a highly qualified candidate who could assist him and bring valuable skills.
"I would like to have somebody be able to be at the forefront and be a face of pulling everybody together making community because I have a hard time doing that, and she excels," Furtado said. 
Uribe said her experiences working with Ballet Folklorico, a club that teaches and performs the traditional Mexican dance of that name and Mesa Cooperativa, a Chicanx/Latinx student organization, have helped her obtain the necessary tools for the position. 
Those organizations taught her how to help people bring their new ideas to life, how to allocate funds in an organizational setting and how different parts of the university operate, like the Inter-Club Council. 
Uribe's main goal while serving as a director is to highlight mental health among STEM, or science, technology, engineering and mathematics students, especially women in STEM. 
"I think there's a big disconnect between making sure that they all stay there and feeling sort of like the imposter syndrome, especially when you're like first-gen students, people who come from immigrant households, stuff like that," Uribe said. 
Uribe plans to create a stronger community within the college of natural sciences and mathematics by hosting recreational activities where students can decompress and not have to worry about their classes. 
She also believes continuing renovations in McCarthy Hall and Dan Black Hall will improve the campus' sense of community, especially for commuter students who do not have space to go outside their classes.
Creating wellness groups and improving an understanding of mental health between students and professors, with the help of Counseling & Psychological services, are major components of Uribe's agenda. 
"I hope that I get to meet more people within my college and that I just become a familiar face that they can come talk to," Uribe said.