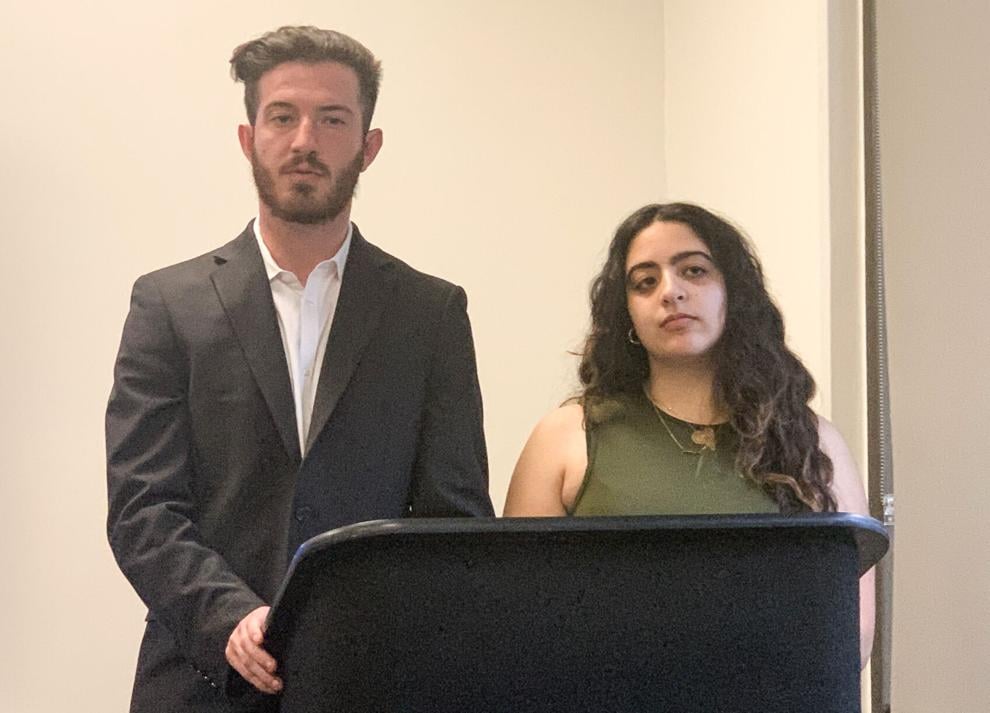 Associated Students held their annual president and vice president candidate debate last Wednesday at the Titan Student Union; chief diversity and inclusion officer and presidential candidate, Maysem Awadalla, and vice president candidate, Mark Zavalkov, are running together unopposed.
Awadalla and Zavalkov said that their candidacy runs under four pillars: financial success, student wellness, Titans together and advocacy. Awadalla said under their financial success pillar, the candidate duo also aims to host financial stability workshops to support students.
The candidate duo voiced their interest in diversifying CSUF's faculty, as well as trying to engage students more in campus activities and resources.
One of the pair's priorities is promoting diversity, equity and inclusion on campus.
"I think we need more diverse faculty and diverse mentors for students," Awadalla said. "When a student feels welcome on campus, when a student feels like they can be themselves on campus, then they can feel safe on campus."
Cal State Fullerton's student population is over 40,000 students, 47% of which are Hispanic, according to Cal State Fullerton's Office of Institutional Effectiveness and Planning.
In Fall 2022, of the 2,195 CSUF faculty members, about 54% of them were White, close to 20% were Asian and nearly 15% Latinx, while the remaining 11% was split between other ethnicities. 
Awadalla also voiced her thoughts in regard to the resources Associated Students and CSUF provide to the student population. 
"I think they are not known about very much because we have a big student population," said Awadalla. "I feel like the majority of people just come to school and then leave, so the majority of people don't know what we have to offer," she added. 
Awadalla said ASI's student wellness initiative looks to expand on the services that are already implemented by the university. They want to focus on advocating for the addition of more on-campus counselors within Counseling & Psychological Services and encouraging students to utilize resources such as the CSUF Food Pantry. 
Zavalkov explained that increasing the number of followers on ASI's social media accounts is a great way to inform students about their events and resources since most of them utilize social media.
Elections are held this upcoming Tuesday and Wednesday; Students can vote with their CSUF school login by visiting vote.fullerton.edu.