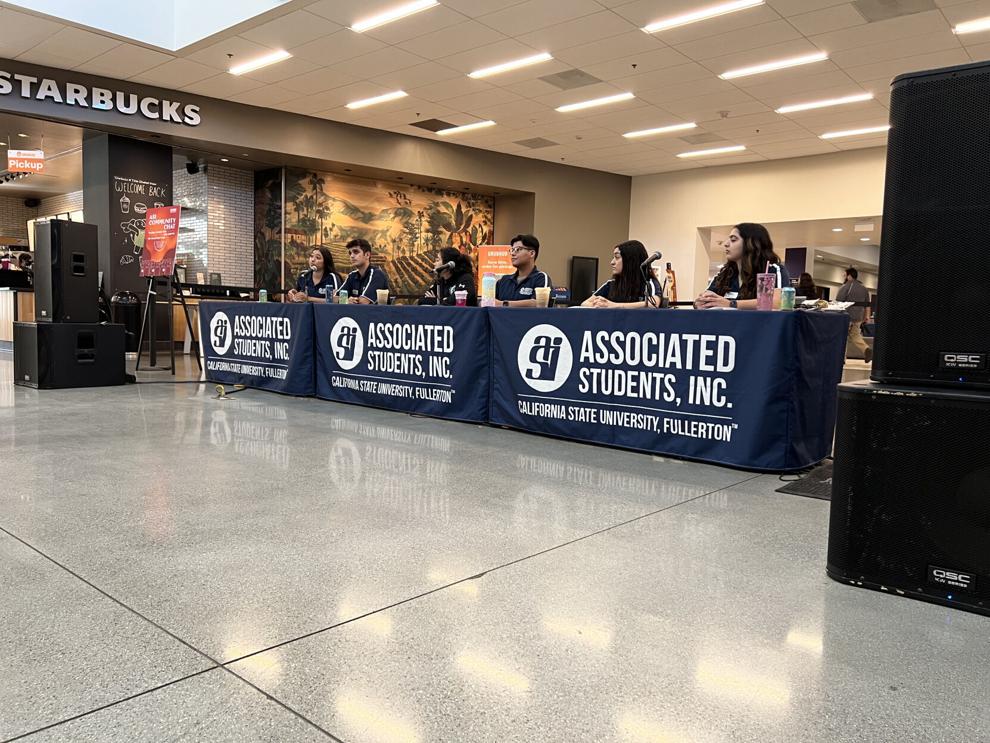 After running unopposed, the duo composed of Maysem Awadalla and Mark Zavalkov were elected as the new Associated Students president and vice president for the term of 2023-2024 on Wednesday. 
Positions representing each of the eight Cal State Fullerton colleges on the board of directors were also elected last week. 
Other notable races for a seat in the board of directors were in the College of Health and Human Development, where Andrea Ramirez-Rivera won by six votes, and in the College of Business Economics where Shawan Mansoor took the seat by four votes.  
Seven hundred forty-seven of the 40,000 students that attend CSUF voted this year. Awadalla and Zavalkov obtained a total of 446 votes, while the remaining 301 students who voted chose to abstain. Elections opened for two days and were run exclusively online. 
In the spring 2022 election, ASI had a total of 2,686 votes.
This will not be Awadalla's first time in student government, she currently serves as ASI's chief diversity and inclusion officer.
Zavalkov has no prior experience with student government. However, last year Zavalkov ran for and won a position as the board of directors representative for the College of Natural Sciences and Mathematics. However, he said he stepped down from the position due to complications. 
Awadalla and Zavalkov said in a debate earlier this month that some of their objectives are diversifying CSUF's faculty, hosting financial stability workshops for students and engaging students in more campus activities. 
"We want to work with the students. We are a student government made up of students for students," Awadalla said.
The ASI election director, Kamille Morales, said she believes that the price of running a candidacy could be the reason why students are shying away from running for student leadership positions. 
"I think number one could be funding. You would have to print their own flyers and run their own campaign. It's a process," Morales said. "I know people who have, like campaign managers." 
The current ASI president, Lydia Kelley, said she believes that the time on campus COVID-19 took from students could also be a challenge that gets in the way of enrollment in student government. 
"We had three years of students who have never been on campus," said Kelley. "So I think there's still a visibility need for what ASI is and what it does. There's still a lot of students that don't know," she said. 
The Associated Students Inc. is a non-profit organization who is funded by a mandatory student fee and oversees the programming of student activities and services like the Titan Student Union, the Student Recreation Center, the Children's Center, leadership scholarships and other student-centered programs. ASI is also responsible for funding campus clubs and organizations and shared governance of the university. 
"I think it provides a check and balance for the relationship between our university and our students," Kelley said.
Kelley and the ASI vice president Christapor Mikaelian did not run for reelection because they are both graduating. 
"I think a lot of the work we've done here is extremely meaningful, but at the same time, eventually, student leaders gotta cycle out. I think that's important," Mikaelian said.