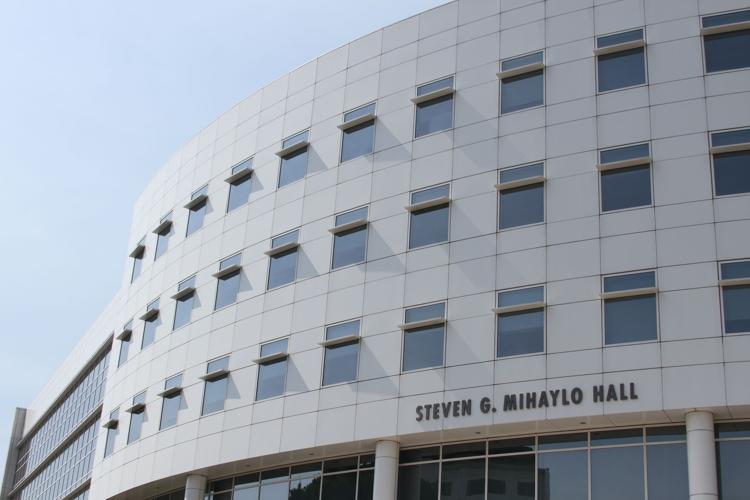 Cal State Fullerton has severed ties with Steven Mihaylo — the namesake of the CSUF Mihaylo College of Business and Economics — after he reportedly failed to fulfill his $30 million pledge.
CSUF President Fram Virjee said in an email on Wednesday that Mihaylo only paid $8 million of the promised amount. 
As of Wednesday, Mihaylo's name will be dropped from the college and it will be known as the College of Business and Economics. However, Virjee said that Mihaylo's name will remain on the physical building as he contributed toward its construction.
"The university has made, and I have personally made, repeated attempts to work with Mr. Mihaylo in ensuring his commitments to his alma mater are fulfilled," Virjee said. "He has left us with no choice."
Mihaylo, a 1969 CSUF alumnus and chief executive officer of Arizona-based Crexendo Business Solutions, initially donated approximately $4.2 million toward Mihaylo Hall, which opened in 2008. 
In 2007, he made his second pledge of $30 million, but only made $8 million in payments, Virjee said.
In 2018, Mihaylo added the condition that his pledge was dependent on the university purchasing a telecommunications system from his company, which CSUF declined, Virjee said. 
Virjee added that Mihaylo's other reason for the unfulfilled pledge was "alleged financial waste by the university and a claimed lack of support for the First Amendment of political conservatism on campus."
In exchange for the rest of his pledge, Virjee said that Mihaylo reportedly offered the condition of the hiring of one Republican faculty member for every Democrat faculty member, which the university refused.
On Twitter, Mihaylo has repeatedly called greater attention to conservative voices such as President Donald Trump. He last used the account in 2018.
 "It's sad that our universities, including #CSUF, can't accept that Trump is the new U.S. President!" Mihaylo tweeted after the 2016 election.
The university is not pursuing legal action against Mihaylo for the unfulfilled pledge at this time, Virjee said.
Mihaylo has not responded to request for comment.
Morteza Rahmatian, the dean of the business college, said in an email to a student that the only thing that would change within the business school is the name.
Chi-Chung Keung, campus director of news media services, said that Mihaylo's payments stopped in 2016. He added that CSUF has been trying to work with him for the past four years.
"The university has reached out and made every effort to reconcile the relationship, and it just felt like the demands were unreasonable that Mr. Mihaylo was asking for, and we just needed to move forward," Keung said.
Also in 2016, Mihaylo clashed with several CSUF students on Twitter when he replied to a 2015 tweet by at the time student Luke Higgot, which read "expected student loan debt payoff: April 2057."
Mihaylo replied and asked if Higgott had ever considered getting a job, to which Higgott replied that he works two jobs. The interaction triggered a slew of argumentative tweets between CSUF students and Mihaylo.
Jeff Cook, chief communications officer at the time, said in 2016 that while the university cannot represent Mihaylo's perspectives, but the university was grateful for his donations.
This story was updated at 7:30 p.m. on August 26, 2020.