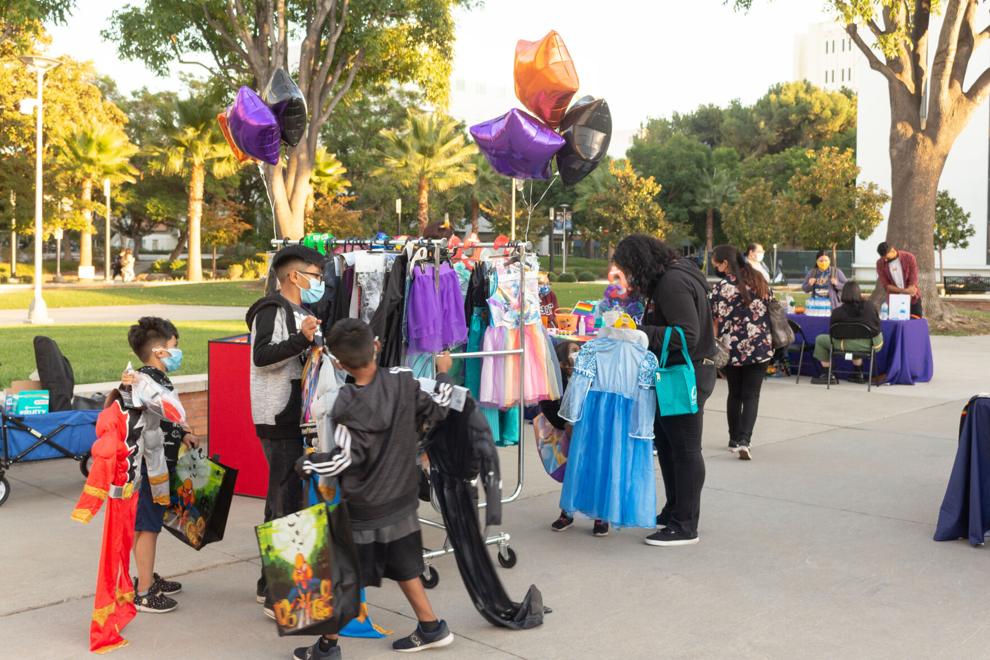 Cal State Fullerton's WoMen's and Adult Reentry Center hosted a fall festival in the quad in front of the Building of Humanities and Social Sciences on Thursday. The event provided student parents with Halloween costumes for their children.
Alyssa Avila, acting director of the Diversity Initiatives and Resource Centers, said it was the first time the centers have done this event and that it was Rosalina Camacho's idea, the coordinator of the Women's Cultural Resource Centers, at CSUF.
"I think she had done something similar at a previous institution she was at so she brought her creativity and wanted to do something like this for the student parents here at Cal State Fullerton," Avila said.
She said the resource center asked parents to RSVP in order to provide the reentry center with their child's age, size and types of costumes they would be interested in choosing.
Most of the costumes were from different stores like Costco and Target, and the reentry center was able to purchase them through program funding from the philanthropic foundation, particularly with donations from the Wakeman family, Avila said.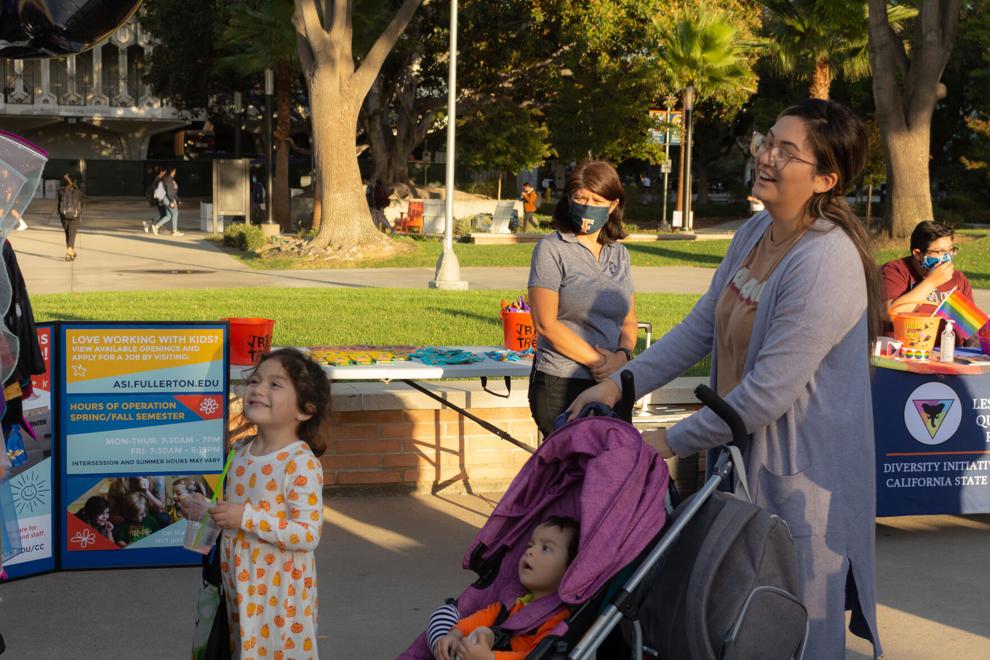 The Carol Wakeman Scholarship helps fund the reentry center's resources and events — a donation that helps women familiar with the challenges of raising a child while pursuing higher education — as Wakeman was a reentry student at CSUF, according to the center's website.
"So, they set aside some money to help support non-traditional students, particularly for us to do programs that foster that support and welcome them to our space here," Avila said.
The Diversity Initiatives and Resource Centers and Children's Center set up tables at the event to provide information about what they do and the basic needs resources available to students.
Fourth-year criminal justice major Elvia Medrano, who attended the event with her three sons and daughter, said she also uses the food pantry on campus and Tuffy's Basic Needs Services Center.
Medrano said she provided the reentry center with an idea of which costumes she wanted and was told she would receive whichever costume they had in her childrens' size.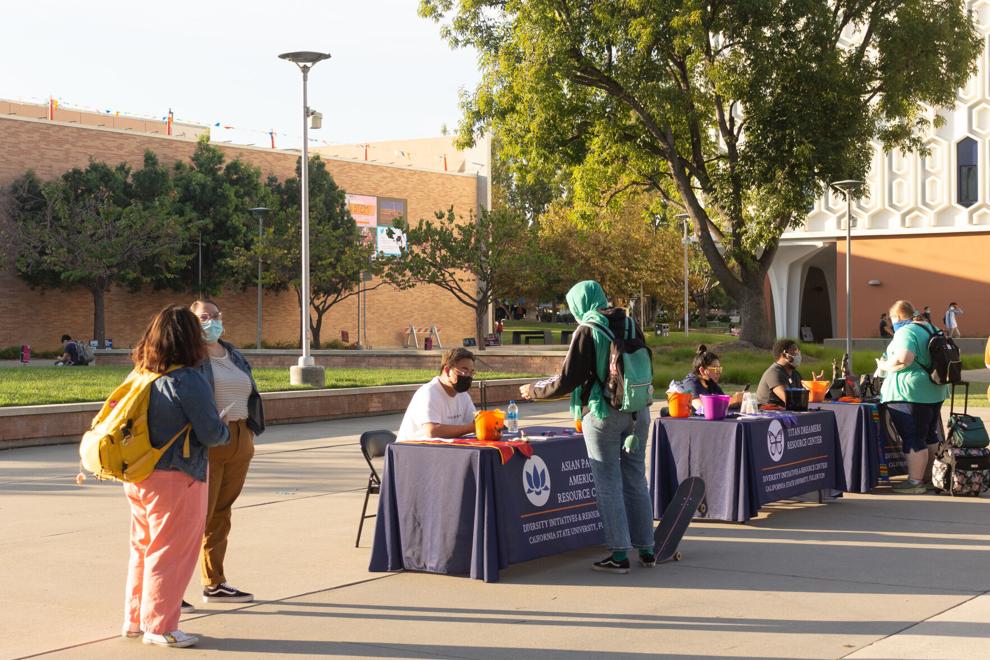 Lizzette Nava, a fourth-year criminal justice major, said her daughter is grateful for anything and appreciates the costume she receives.
She also said her daughter liked the event and the CSUF campus, and that it was a nice opportunity for her daughter to see where her mother goes to school.
"I'm a first-gen, so it's my first time navigating here anyways. So it's kinda nice to have her see where I'm going and to see that even though I'm older I'm still in school. So that way she knows it's important to get her education," Nava said.
She said this is her first semester on campus and that the festival was the first event she has been to after transitioning from online learning. She said she is trying to navigate all the resources the campus has to offer.
As families continue to strap up for money during the COVID-19 pandemic, the new $1.9 trillion federal relief bill implemented in March 2021, which boosted the child tax credit from $2,000 to $3,000 for each child under six years old and $3,000 for children between the ages of six to 17, aims to help families with this challenge.