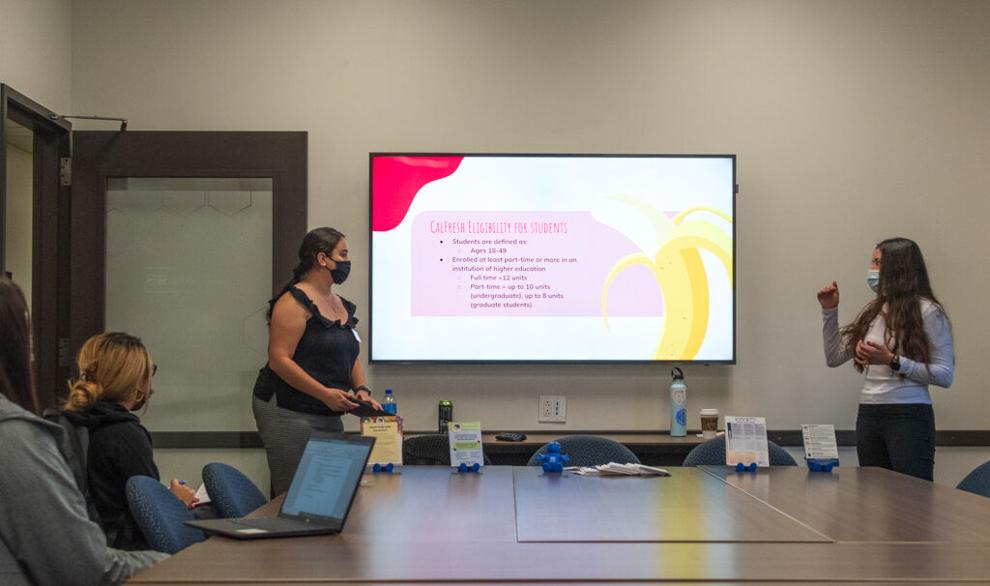 Cal State Fullerton hosted its last CalFresh workshop of the fall semester in the Titan Student Union to inform students about the California food stamps program and how to enroll.
The workshop, held on Dec. 2, covered benefits, eligibility criteria, the application process, how to request application assistance through Tuffy's Basic Needs Services and where CalFresh is accepted.
"I think students who are eligible for these benefits may not even know that this exists or that it can help them," said Victoria Ajemian, the coordinator of Tuffy's Basic Needs Services.
CalFresh, known federally as SNAP, is a food assistance program funded by the U.S Department of Agriculture to help students and households buy groceries. CalFresh helps low-income students and their families buy food, according to the CSU's website.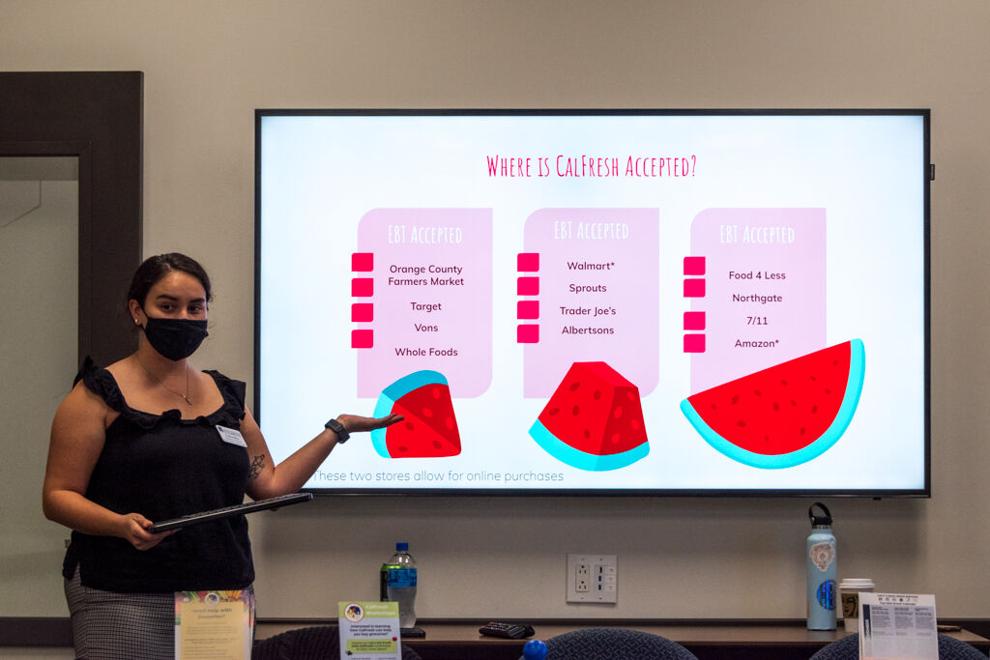 Students who qualify for CalFresh will receive an electronic benefit card that looks like a credit or debit card to pay when they purchase food. CalFresh EBT cards are accepted at various groceries stores like Sprouts, Trader Joe's, Albertsons, Food 4 Less, Northgate, 7/11 and Amazon. It also allows online purchases from Walmart and Amazon.
Some of the restrictions for CalFresh include hot foods, alcohol, medicine, nonfood items such as toilet paper, soap and toothpaste.
To qualify for the assistance program, students must be within the age of 18-49, be U.S. citizens, permanent residents, refugees, asylees and U or T Visa holders. Students must meet income eligibility as well as status eligibility criteria to qualify for the program.
Students must be enrolled at least part-time or more in an institution of higher education to qualify for CalFresh and to meet one of the 11 options for eligibility criteria, such as working at least 20 hours a week, enrolled in or receiving federal work-study, zero estimated family contribution, educational opportunity program or disability support services.
Ajemian said the amount that students receive from CalFresh is determined by the household size, income and expenses. However, the amount varies from $19 to over $250 monthly.
"I can see helping students on the long way of reducing their needs to have to work extra hours, alleviate some concerns of making sure they are paying rent on time if an emergency happens, an unexpected car repair, again that's just something that will help their budget overall," Ajemian said.
She said that a benefit of these workshops is that students can get expedited services.
Normally, there is about a 30-day processing time for CalFresh benefits, but at the enrollment workshops students can be approved as quickly as three days from when they submit an application and receive an interview with the county.
Ajemian said that if all the application requirements are met students can get their EBT card the same day as the interview.
CSUF hosted six CalFresh workshops this fall semester and will continue to host them in the spring semester, though the schedule is not yet finalized.