Setting foot into a foreign art environment for the first time at Cal State Fullerton, Tony Nguyen, a graduate teaching assistant, currently instructs ART-104, the three-dimensional design class in the arts department.
As a first-generation college student, Nguyen pursued a professional role at CSUF to express his gratitude for his professors' work ethic and to lend a helping hand to students.
Quick-witted and attentive to intricate details in 3D art, the young art professor motivates his students to be the best artistic version of themselves possible.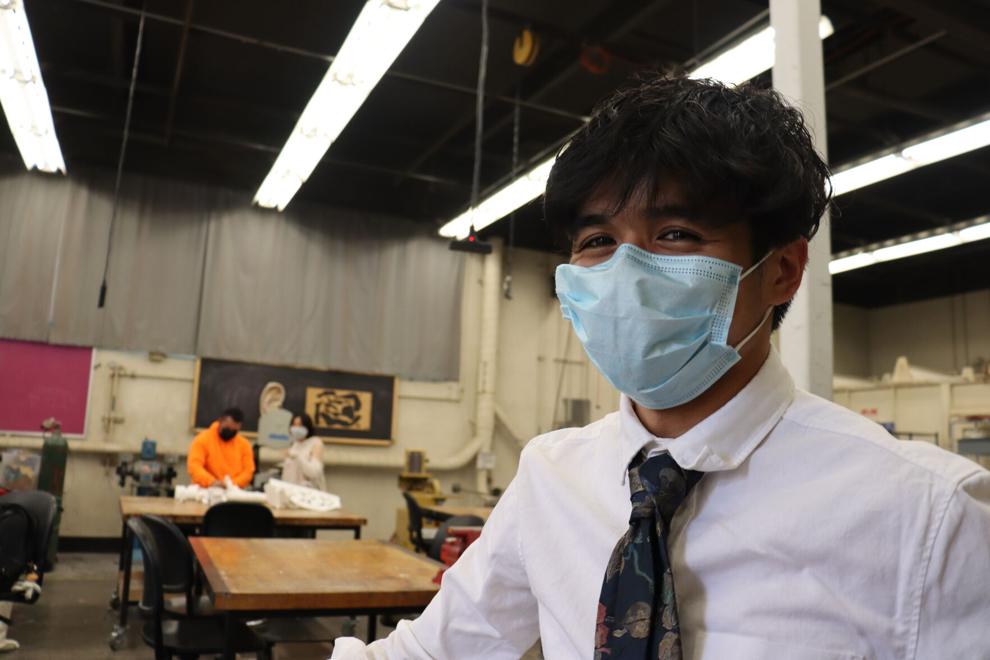 "I had never worked with cardboard, let alone a 3D model of myself before. And so I think he inspired me, but also challenged me to kind of think outside the box and pursue something more that you would see in a Greek sculpture just in cardboard," said Jillian Devine, a second-year student double majoring in history and English.
When Nguyen was an undergraduate student, he yearned to major in illustration at Cal State Long Beach, he said. However, his passion for working with metal and constructing 3D figures pivoted him toward graduating with a bachelor's degree in fine arts in metalsmithing and jewelry.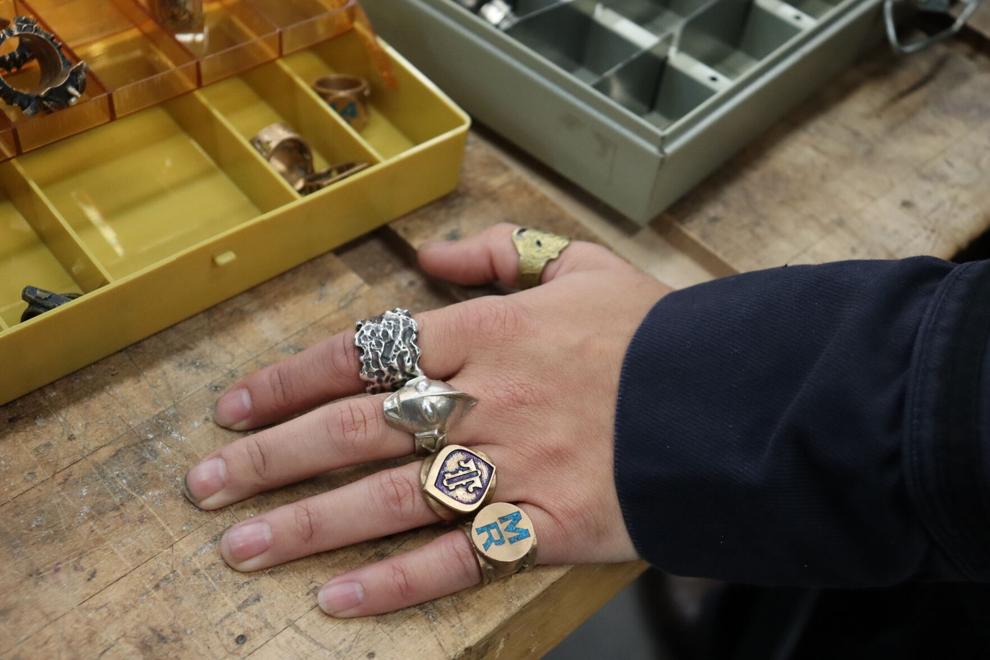 "I remember that my dad was really good with his hands when he was around the house. He used to MacGyver and make weird trinkets and stuff like that just to fix the house. And I was like, 'Maybe I learned something from him when I was growing up,'" Nguyen said.
Nguyen's craftsmanship in jewelry displays his mastery in texture and realism. His innovative artwork stems from his father and friends who ultimately shaped him into a spunky and patient artist. Some of his ring pieces include a Lunar New Year lion and a detailed skull sporting a tiny pirate hat.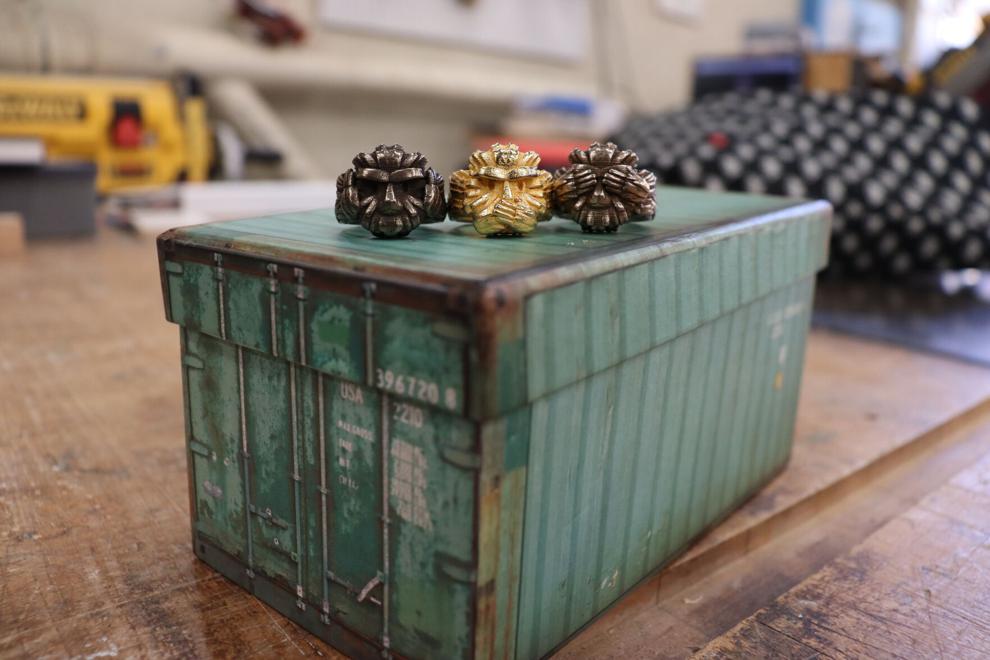 Coming from a first-generation immigrant family, Nguyen always strives to make his family proud of his professional voyage.
"But, I have to maintain some sort of strength and dignity so I can leave a legacy for my family because we're first-generation. I feel that's my responsibility."