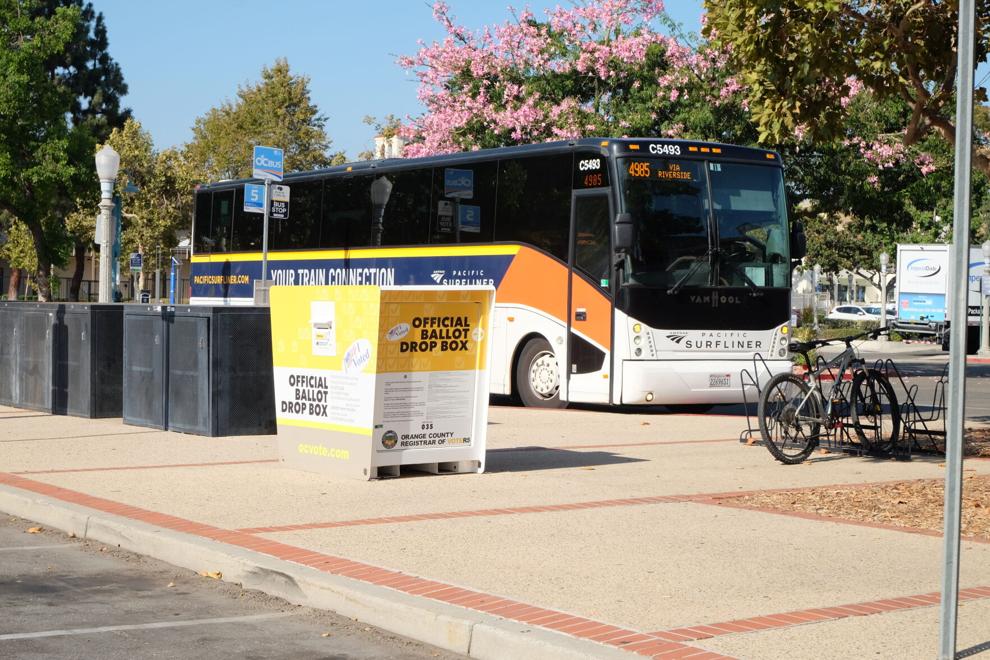 As of Tuesday night's election results, Gavin Newsom survived the recall election against him and will remain governor of California.
After the polls closed at 8 p.m., the first results trickled in from Napa County, showing "No" votes leading by 72%. That trend continued throughout the night, and within an hour, the race was called in Newsom's favor by several national news networks.
"I'm humbled and grateful to the millions and millions of Americans who exercised their fundamental right to vote and expressed themselves so overwhelmingly by rejecting the division, by rejecting the cynicism, by rejecting so much of the negativity that's defined our politics in this country," Newsom said to supporters in Sacramento on Tuesday night.
The recall vote failed in Orange County by more than 100,000 votes. Orange County was once a conservative stronghold, but has gone blue in the previous two presidential elections.
Newsom's recent campaign events have featured visits from high-profile Democratic party figures like President Joe Biden and Vice President Kamala Harris. Newsom has positioned the election as a referendum on Trump-style politics.
"We defeated Trump, but we haven't defeated Trumpism," Newsom said in a recent appearance on NBC's "No Lie with Brian Tyler Cohen." "And I want folks to know that's what's really behind this recall."
Republican front-runner Larry Elder made several campaign stops in Southern California on the days before the election, and striked Newsom for hypocrisy in his handling of the pandemic and the high cost of living in California. In recent weeks, Elder has pushed narratives of voter fraud, and this week launched a website for his supporters to report incidents of election interference.
Despite claims of election fraud, Elder's messaging remained positive.
"We're going to change California. In fact, we're going to change the world," Elder said in a recent video posted on Twitter.
Mail-in ballots were mailed to every Californian voter by Aug. 16, and as of election day, over 8 million ballots had already been received by election officials.
Voter turnout in this election was much higher than expected and will likely exceed the 9.4 million votes cast in the 2003 recall election against Gray Davis. High turnout indicates good news for Newsom in a state like California with a deep-blue electorate.
Polls remained tight throughout August, but have widened significantly in Newson's favor leading up to the election. A poll released on Friday Sept. 10 showed 60% of voters opposed the recall, compared to just 38% who said they were likely to vote "Yes" to recall Newsom.
California Secretary of State Shirley Weber estimated that the recall may have cost more than $300 million of taxpayer funds.
Early exit polls indicated that the COVID-19 pandemic is a major issue for voters across the state, ranking just above issues like homelessness and wildfires. Newsom made his handling of the pandemic a key point of his campaign, warning voters in August that if Elder wins, California could see a spike of COVID-19 similar to states like Texas or Florida.
Elder has stated that even if he did not win the recall election, his political career is not over.