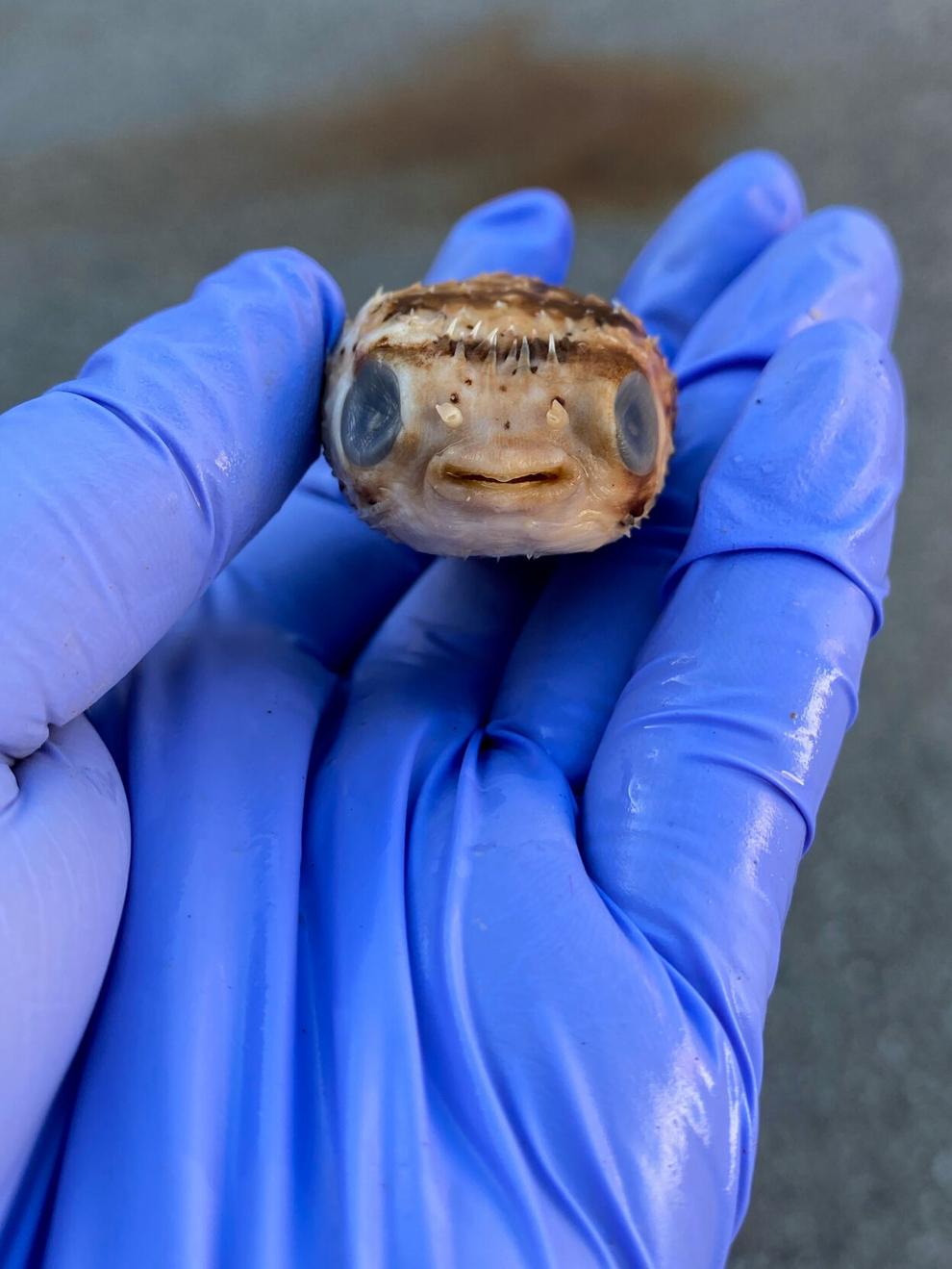 The squirrels running around campus are not the only animals living on school grounds. Cal State Fullerton is home to other creatures, such as mice, rats, frogs and fish. Most of them are tucked away in Dan Black Hall, in housing that holds animals used in research.
Dr. Paul Stapp, chair of the Institutional Animal Care and Use Committee, said the animals used in teaching and research projects also include live vertebrates, such as mammals, and are used in biology and psychology courses.
The animal care committee is a campus organization of animal health and welfare experts who oversee the use and housing of all laboratory animals at CSUF.
"In general, on our campus, which has relatively little animal-related research and teaching, we typically have fewer than a couple of dozen lab rats and frogs on campus at any given time, a few captive small animals that are used for public education and outreach, and several dozen lab mice," Stapp said.
Stapp said some of the studies are to understand the basic biology of organisms and animal behavior. He said researchers use animals such as zebrafish, a type of minnow native to South Asia, as model organisms for investigating neurological processes corresponding with behavior, studying human diseases and disorders and basic physiological processes. 
"Other researchers study the behavior and population dynamics of wild fish and wildlife populations in field settings," Stapp said. 
Stapp said that their activities involving dead animals are set with very strict guidelines.
"Research and teaching activities that involve dead animals typically require them to be euthanized, following very strict guidelines set by the AVMA that are specific to a particular species and considered the most humane and rapid," Stapp said in an email. 
The AVMA is the American Veterinary Medical Association.
He said that the number of animals used varies depending on the study. He added that the number of animals that CSUF houses also varies, sometimes daily. 
The Daily Titan requested public records from the university about what species are used, and their numbers. 
On Nov. 24, the Daily Titan requested public records from Anne Grogan, public records request coordinator, who said she would be able to deliver documents but would first redact some information. 
When requesting sales and purchases records, the Daily Titan was informed that CSUF had conducted a search and had determined that there were no documents available. 
However, three brief documents were received on Dec. 7. An annual report to the federal Agriculture Department's Animal and Plant Health Inspection Service was one of the documents received.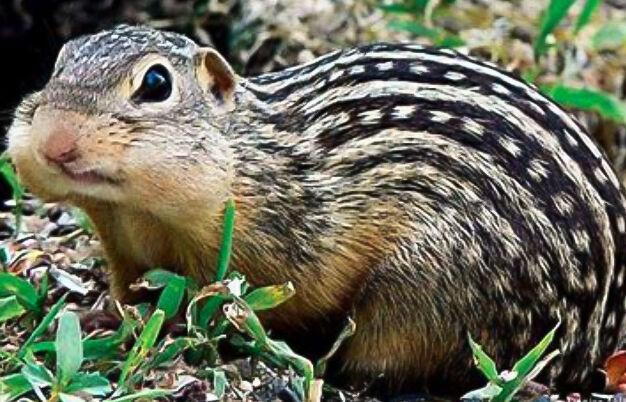 It states that species at CSUF that were covered by animal welfare regulations include the prairie vole, which is a small rodent; northern grasshopper mouse; plains harvest mouse; Ord's kangaroo rat; hispid pocket mouse; silky pocket mouse; deer mouse; and 13-lined ground squirrel. The exact number of animals is unknown because the numbers were redacted.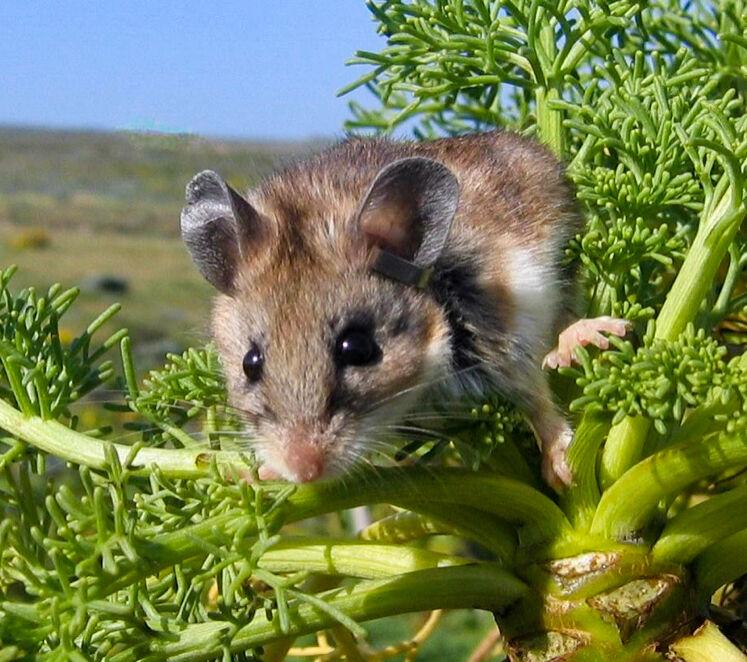 Although some of the animals are used for public education and outreach, Stapp barred reporters from touring the housing facility in Dan Black Hall and ultimately blocked the Daily Titan from having any access during the fall 2021semester. He also refused requests for permission to photograph animals on campus. 
On Nov. 4, Stapp said in an email to Daily Titan reporters that a tour would be granted if they received medical clearance from the Environmental Health and Safety department. 
The medical clearance consisted of a questionnaire. Stapp said the clearance would take approximately two weeks and that the tour would most likely take place after Thanksgiving break. 
On Nov. 16, reporters contacted Environmental Health and Safety for a progress report on the clearance. Frank Chavoya, an occupational safety and health specialist, said that  the questionnaire would not be necessary if the touring reporter does not handle animals.   
"As long as he will not be handling any animals, he does not need to submit an Animal Handler Medical Questionnaire," Chavoya said in an email to Stapp.
On the same day, reporters reached out to Stapp in hopes of being cleared for a tour, but they were turned down. 
"The Director of Animal Care is responsible for the health of visitors to the animal facilities and he felt that visitors should have the health screening for everyone's safety. I defer to his judgment and concur," Stapp said in an email on Nov. 16.  
In the same email, Stapp said a new rule was in place that not only required documentation, but a separate physical exam that could not be completed in Fullerton and would not be paid for by Stapp's department. 
Reporters contacted Chavoya on Dec. 6 via email to confirm this new requirement. 
"Since Dr. Paul Stapp is the chair of the Institutional Animal Care and Use Committee, we will default to his decision on this as the best management practice for safety," Chavoya said. 
Reporters were also denied permission to audit a class that conducts animal studies. 
Also unknown is the annual budget for purchasing animals, the amount of money used to house the animals and the budget for food. 
Stapp said that the committee does not keep the animal care annual budget, nor is it in charge of the budget.
Some animals are purchased from commercial sources that are overseen by the federal government, he said. Some are also bred by researchers.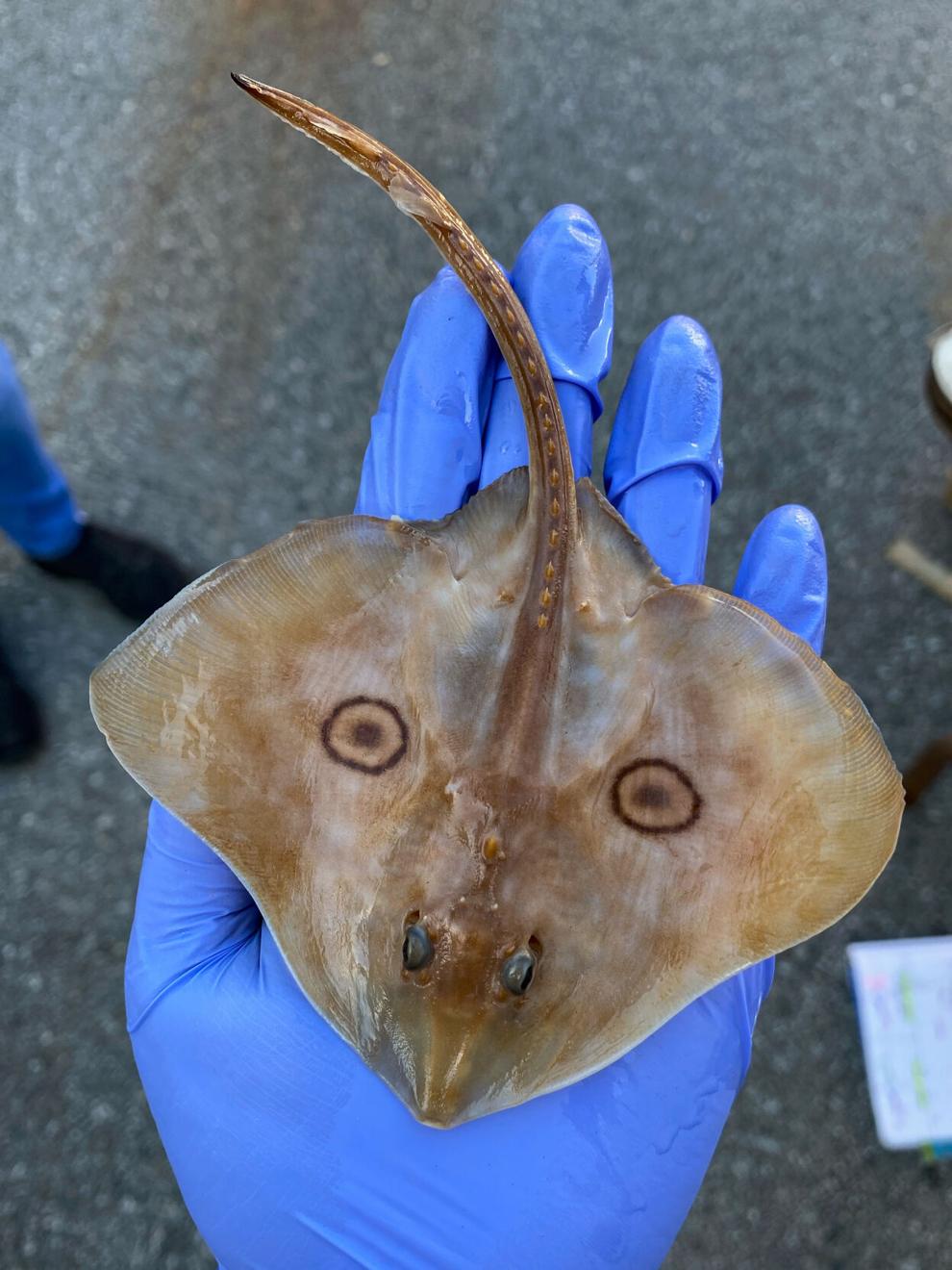 Biology Students and Animals
Amanda Oropeza, a sixth-year biology major, described her experience working with live animals as intimidating at first. 
She said a Cal State Fullerton lab was her first experience with live animals, and she had the help of a teaching assistant. 
"Beginning of the lab, the TA said, 'OK, rule number one: Do not injure/hurt the mice in any way. We don't want to end up with any dead animals today,'" Oropeza said.
Oropeza said she likes that instructors put a big focus on making sure students are taking care of the animals so that they do not get injured. She added that students are told the priority is the safety of the animals, even if it affects the data of their experiments.
Her most recent experience was working with live mice. She observed the mice, looking for signs of distress as they are particularly sensitive to light, noise and movement. She described it as a good experience and said prior to that, she had wondered if working with live animals at CSUF was allowed. 
Oropeza has worked with live mice and fish, and has also dissected dead crawfish, grasshoppers, termites, worms and crickets. 
Oropeza said that working with live animals and getting hands-on real-world experience is something that she has enjoyed and feels that her education at CSUF has been enhanced.
But despite having worked with animals on campus, she says she does not know where they are housed. 
"I'm not sure how they are kept. They don't give us the details of where they come from or what room they are in or anything like that," Oropeza said.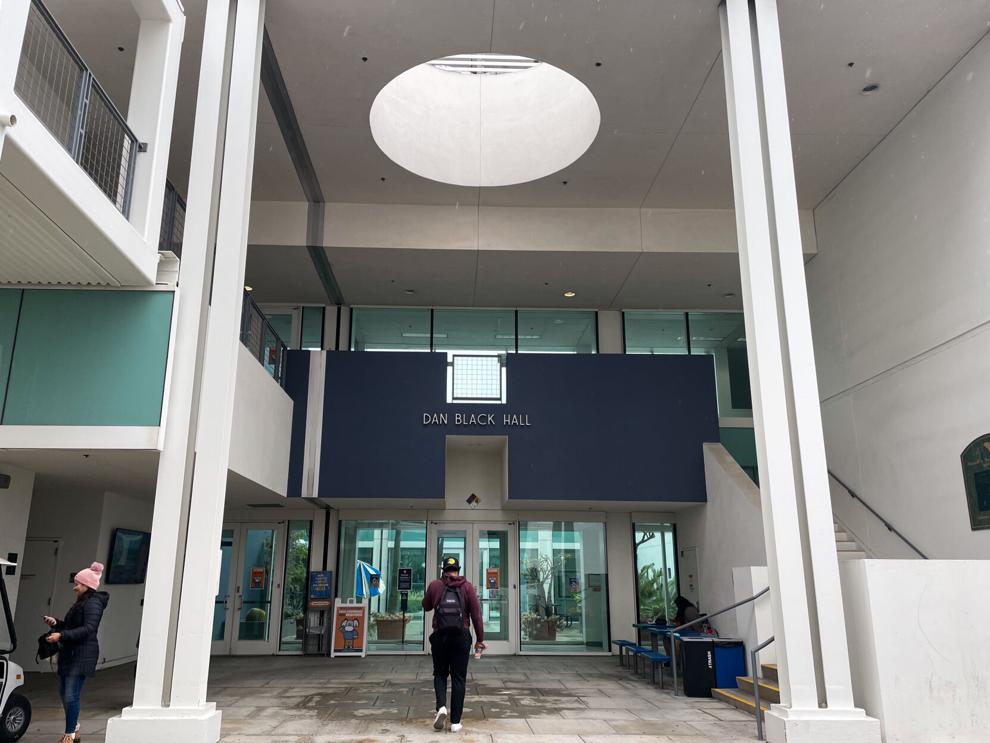 HOUSING 
Stapp said that there is more than one housing facility on campus, but the university would not say how many facilities there are. 
"Disclosing information on the number and locations of animal facilities creates an unnecessary threat to security and safety. We have multiple animal facilities on campus, housed in departments with researchers/instructors who use animals. Animals are cared for daily and the facilities are inspected regularly by veterinarians and federal inspectors," Stapp said. 
The university will also not reveal how the animals are housed, fed, cared for or used.
According to the committee's annual report to the Office of Laboratory Animal Welfare, animals were moved from one facility to other facilities nearby. The exact location of these facilities remains unclear, because the information was redacted by the university.
The new campus animal facility is currently being constructed and its expected completion is early to mid 2022. The report also indicates that the animals will be moved to the new facility with the consultation of the attending veterinarian and director of animal care. 
HOW ANIMAL USE IS REGULATED
When studies that involve animals are conducted, faculty members must submit a detailed application to the committee that explains what they want to do with the animal and why it is scientifically valid. 
The committee reviews the teaching and research projects that include vertebrates to ensure that the use of animals is humane, that the number of animals used is appropriate and that everyone involved is properly trained. 
"They must explain why vertebrate animals are needed (instead of a computer model or organisms lower on the phylogenetic scale), why they need the number of animals they do and demonstrate that their methods are well-planned, safe and humane," Stapp said. 
Once their application is approved by the committee, researchers must send an annual report on the progress toward their project goals. 
Stapp added that the committee must report their compliance with federal and state regulations every year.
During the school year, John Chappell, the director of animal care, and his employees are responsible for overseeing the animals. The employees are personally trained by Chappell and must complete lab safety training and health certificates. 
While the campus was closed during the COVID-19 shutdown, there were relatively few animals on campus, but some continued to be housed and maintained in the campus animal facility, Stapp said.
"The director of animal care and his employees cared for animals during the shutdown, as they do during normal times. For some projects, the researchers and their students also helped with care of their animals," Stapp said.
According to a report submitted to the National Institutes of Health for 2019-21, the committee roster includes Chappell; the veterinarian of record, Dr. Scott Weldy; and four additional names that were redacted by the university. 
Of the four redacted names, three are scientists with doctorates and one is classified as non-scientist not affiliated with the university. The document defines non-scientists as  members whose primary concerns are in a non-scientific area such as ethicists, lawyers or members of clergy. 
UNIVERSITY REACTION
Daily Titan reporters approached Stapp in November, but were rebuffed in their requests to view and photograph the animals. In addition, Daily Titan reporters were unable to obtain any financial records in connection with laboratory animals. 
Stapp rebuked Daily Titan reporters for contacting several university departments for additional information. 
"Your group has tried to gain access to animals through the IACUC Office, the NSM Dean's Office, and through individual faculty members. All these requests from different individuals to different offices create confusion and unnecessary work and stress for staff, and ultimately, fosters ill-will," Stapp said in an email on Dec. 7, "If you or any member of your group seeks additional information about IACUC-related matters, direct them to me, as Chair of CSUF IACUC, and do not bother these other offices or individuals."