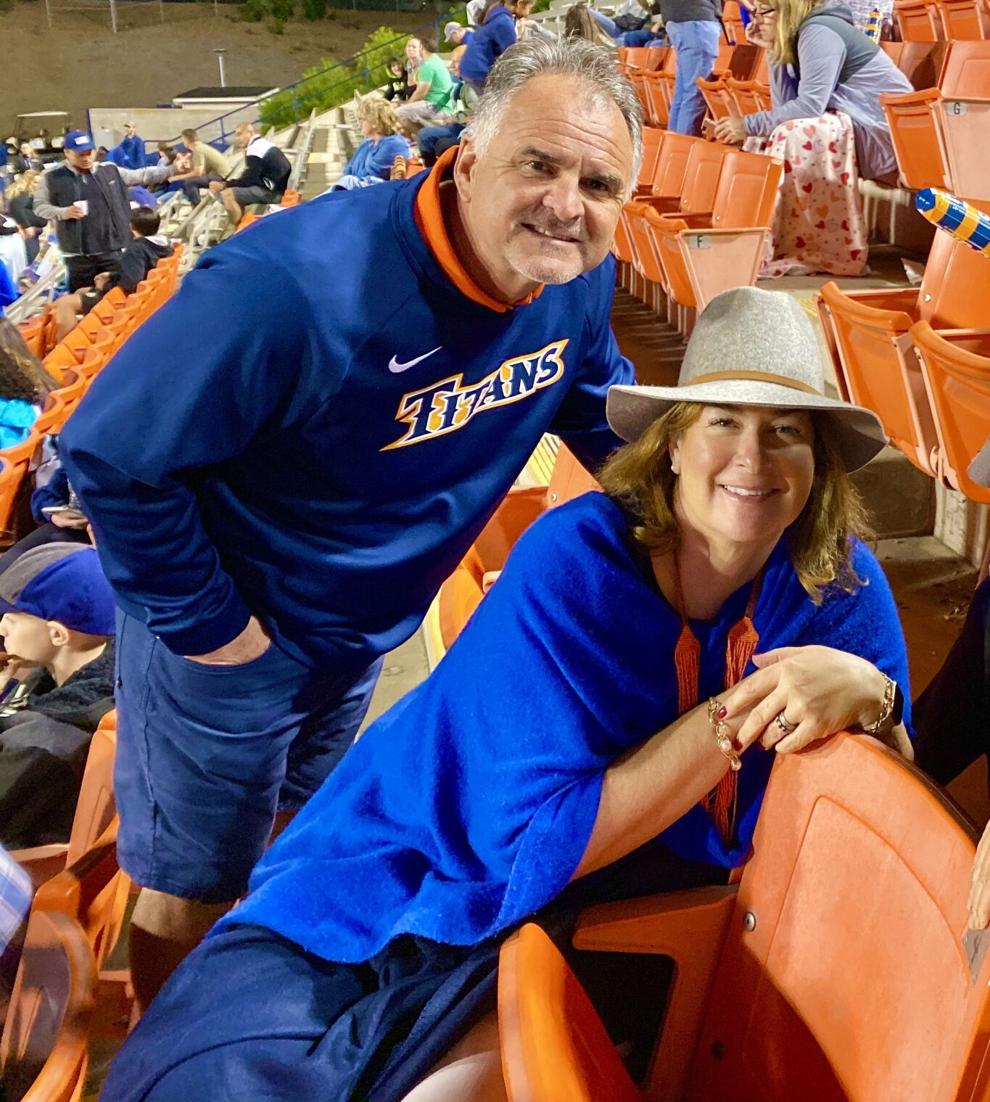 With Cal State Fullerton President Framroze Virjee set to retire by the end of July, Virjee created initiatives that have impacted and supported the success of all students and faculty.
Virjee began his role as CSU's general counsel and executive vice chancellor in January 2014. As the lead lawyer for the CSU, he expanded his leadership across all 23 CSU campuses; he was crucial in helping work on planning and executing for the system, funding in Sacramento and much more. 
According to his university biography, Virjee aimed to lead a re-energized focus on equity, inclusion, and providing a transformational rather than a transactional university experience for all students.
One common pattern his former employers found was that he is passionate and dedicated to students' success in higher education. 
As part of the CSU, he collaborated with many individuals in his work as the general counsel. Garrett Ashley, who is currently serving as the vice chancellor emeritus for the CSU, is a former colleague of Virjee. Ashley said Virjee's work ethic was passionate and exceptional.
"While Fram had been a private lawyer for many years, he had worked with many public agencies and to this day still has a passion for students and higher education," Ashley said.
In this role, Virjee was also heavily involved in education, representing colleges, universities and the K-12 system and also taught at Claremont Graduate School for around seven to nine years in their MBA program. In addition, he also taught law at Chapman University. 
Following the departure of former president Mildred García, Virjee has worked as the president for over five years to turn the university around to be more in a more stable financial situation while maintaining the CSUF's reputation.
Virjee became president of CSUF following an audit report from 2018. It found that former university president, Mildred García, oversaw a project for the Irvine campus that same year before it was sold in 2021 for $49.6 million.
The project included the purchase of the One Banting building and included three construction projects, the seismic retrofit, the Western State College of Law tenant improvement and the CSUF tenant improvement. 
Auxiliary Services Corporation, an on-campus department that helps the university to develop and create programs, purchase land and buildings and provide services to assist the campus in functioning, did not administer the projects in compliance with CSU requirements.
In addition, the audit also stated that the board of trustees approval was not obtained before construction began on two of the projects. The Daily Titan reported in 2021 that approximately $4.3 million was contributed to the projects. 
Virjee, who played water polo for UC Santa Barbara, was a significant contributor to the return of CSUF's water polo program. The project's estimated cost was approximately $8.1 million.
Water polo head coach Kyle Witt reflects on his time working closely with Virjee on helping establish both teams.
"He definitely was instrumental in making sure things were moving forward, but not just kind of him handing this thing and bulldozing his way through this process," Witt said. "He respected the process, he respected the people in our offices, and you can tell they appreciated that they were giving their input."
The addition of the pool is part of the Physical Master Plan, which aims to provide more physical and academic resources for all students. The 19-year plan will look to provide resources in all areas, including a brand new residence hall for on-campus housing and a baseball and softball facility.
One of the goals of the master plan is to refurbish and redesign already existing campus facilities and buildings to be more conducive for learning. One of those buildings included the second floor of McCarthy Hall, which has been refurbished and designed including elevator repairs, conference spaces and more. 
Marie Johnson, dean of the College of Natural Sciences of Mathematics, said she has felt a positive impact from Virjee's master plan.
"He helped us get money for the second floor of McCarthy," Johnson said. "He was a good champion for that. He's an excellent fundraiser in general."
Johnson said the freshly renovated second floor has allowed students to thrive academically and provided a space to stay in between classes.
The renovations for the McCarthy Hall cost $40 million. In an email to the Daily Titan, Johnson wrote that Virjee was instrumental in negotiating $32 million from the state to allow the project to proceed. 
Johnson noted that Virjee's retirement would cause change and that the university would learn how to navigate it following his departure.
In addition to the renovations done to McCarthy Hall, Virjee has overseen the $65 million Visual Arts Modernization Project, in which two buildings will be built to serve students and faculty of the College of the Arts starting in the fFall 2024 semester.
Jade Jewett, visual arts special projects consultant, recalls Virjee's involvement in the multi-year effort. 
"He was a very strong advocate for the funding from the state for this project and then is helping us with the additional fundraising efforts for the special equipment," Jewett said.
Beyond fundraising, Jewett said she appreciated Virjee's engagement with the Visual Arts and the College of the Arts students. She identifies the halls of the president's suite, which are lined with student artwork, as a symbol of his involvement with the college. 
Following his guidance and leadership, the campus is wrapping up a five-year strategic plan with the implementation of a new one that is being spearheaded by the Academic Senate and a strategic planning committee that will represent all demographics on campus. 
Aside from assisting the different academic colleges within the university, Virjee has also had a hand in contributing to new social justice initiatives that include assisting with training and development for faculty and staff across the entire campus.
David Forgues, vice president for Human Resources, Diversity and Inclusion, notes feeling bittersweet seeing Virjee go.
One project that Forgue has worked on with Virjee includes the Inclusive Champion Certificate Program. This professional development program fosters inclusion, equity and belonging among all CSUF faculty and employees.
Forgue said hundreds of employees have since completed this series of workshops and Virjee had played a crucial role in implementing this program.
"We put that together with his guidance and support and him championing the work," Forgue said. "We feel that those kinds of things are things that really help improve our workforce and contribute to professional development."
Virjee's presidency has not gone without criticism. Last September, The Daily Titan reported a $98,000 raise he received for the 2022 to 2023 school year, which at that point, was not announced to be his last. Additionally, a personal electric-vehicle charger was installed at his College Park parking spot, an over $100,000 expense. The news was not well received by the campus community. 
Discussions of fairness were raised, considering that faculty were only able to negotiate a salary increase of just over 7% over two years, versus the president's immediate 26% raise. 
Virjee's retirement comes shortly after the removal of former provost Carolyn Thomas for reasons unknown to the campus community. 
Virjee declined to comment on the matter involving the former provost. 
Thomas will still be teaching at the American Studies department at the university in the fall of 2023 following her removal. 
Virjee's wife, Julie Virjee, will also be retiring. Together, the pair run Yambi Rwanda, a non-profit organization primarily supporting Rwandan youth through education and resources. The organization funds projects such as a preschool and a school for deaf students. 
However, with the couple's retirement looming, they plan to return to Rwanda to spend time together working on expanding their nonprofit, which was gifted to them by Virjee's former employer, O'Melveny & Myers.
For almost 30 years, Virjee was a partner in private practice at the law firm in Los Angeles. While at O'Melveny, he specialized in labor and employment law.
Bradley Butwin, chair of O'Melveny, said that Virjee helped make the firm a "household name" in labor and employment practice. 
Looking ahead, Virjee has retreat rights to teach in the College of Business and Economics. In an interview with the Daily Titan, Virjee expressed high interest in returning to give back to students while also witnessing the progress of the university in his absence. 
As faculty and departments adjust to change, a new era will soon dawn upon the university as CSU vice chancellor Sylvia Alva was announced as interim president, effective in August.
"I was so excited to start my career as a professor at Cal State Fullerton many years ago, and I'm even more excited today to see how much the university has grown and thrived under President Virjee's care and leadership," said Alva in an email to the Daily Titan.