Twenty years after the 9/11 attacks, Orange County residents met at the Richard Nixon Library and Museum in Yorba Linda in remembrance.
The centerpiece of Saturday's event was 23 tons of steel wreckage from the World Trade Center brought in by a motorcade that was accompanied by three helicopters. The steel will remain free for public viewing in the parking lot of the Nixon Library until Sept. 18.
Attendees crowded around the steel to take in a physical reminder of the remnants of the 9/11 attacks.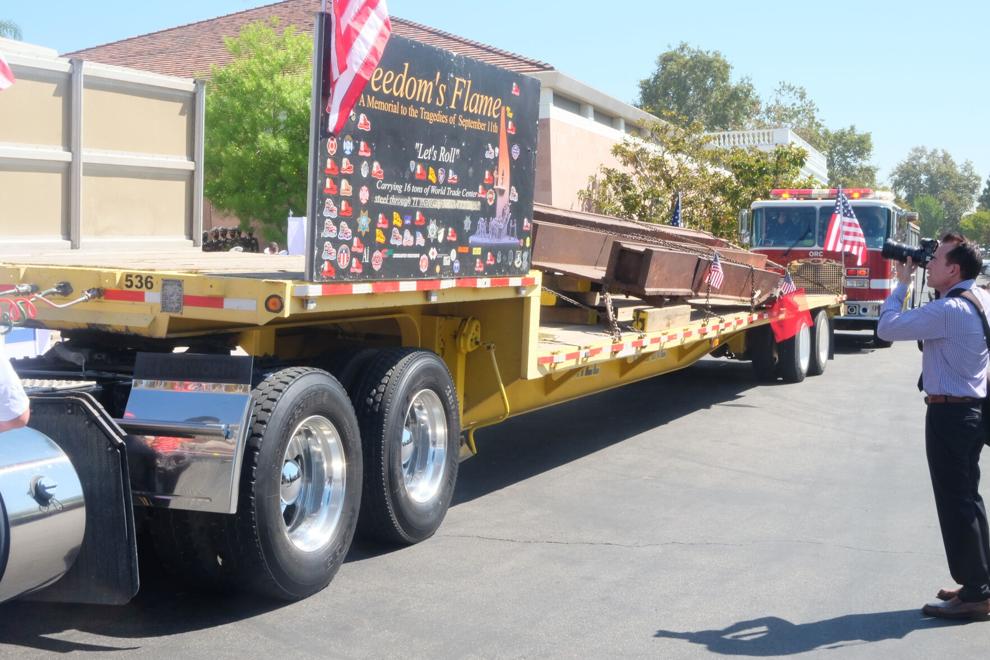 One of the speakers was Tom Frost, a Laguna Woods resident whose 22-year-old daughter Lisa Frost was among the 65 passengers who died on United Airlines Flight 175 when it crashed into the South Tower of the World Trade Center.
Frost said that he has been to many 9/11 memorials over the years, but that this one felt especially significant.
"It was beautiful, well put together and a great, great ceremony and tribute to all the victims of that day, not just my daughter," Tom said.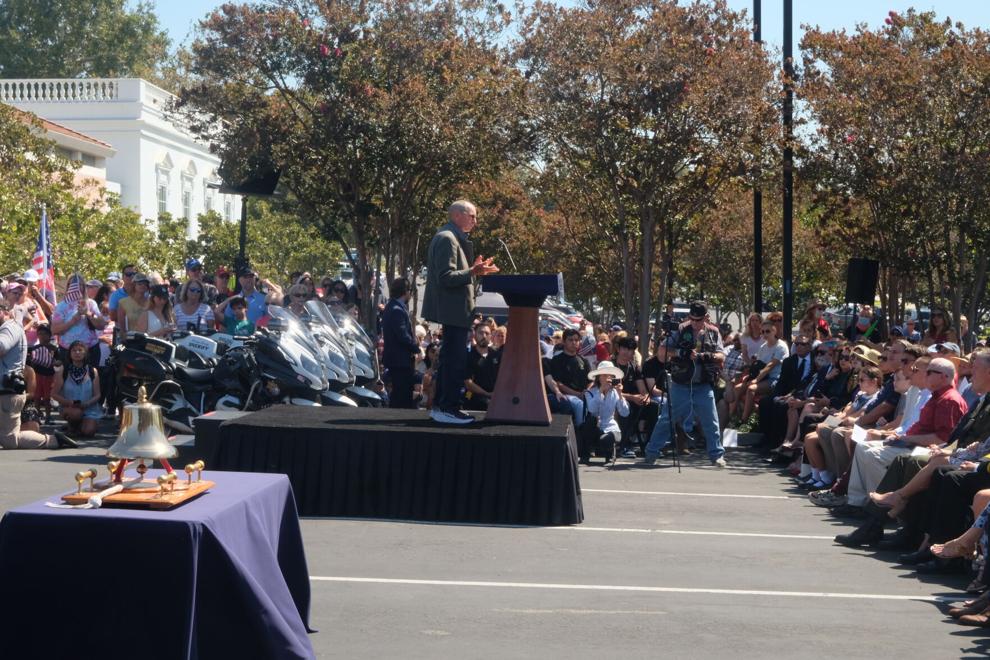 To honor Lisa, Tom began two scholarship programs, one at Trabuco Hills High School and at Boston University, where Lisa was a student at the time of her death. Tom said that he hopes his daughter's ultimate legacy is one of community service and activism.
During the program, Orange County Sheriff Don Barnes urged people to be aware of terrorism, saying that America was forgetting the lessons of that day.
"The threat of terrorism is still real. While the president recently declared an end to the Afghanistan War, we know the fight against terrorism does not end. Those that seek to terrorize still exist," he said. "I'm concerned that as a country we are reverting to a Sept. 10, 2001, mentality."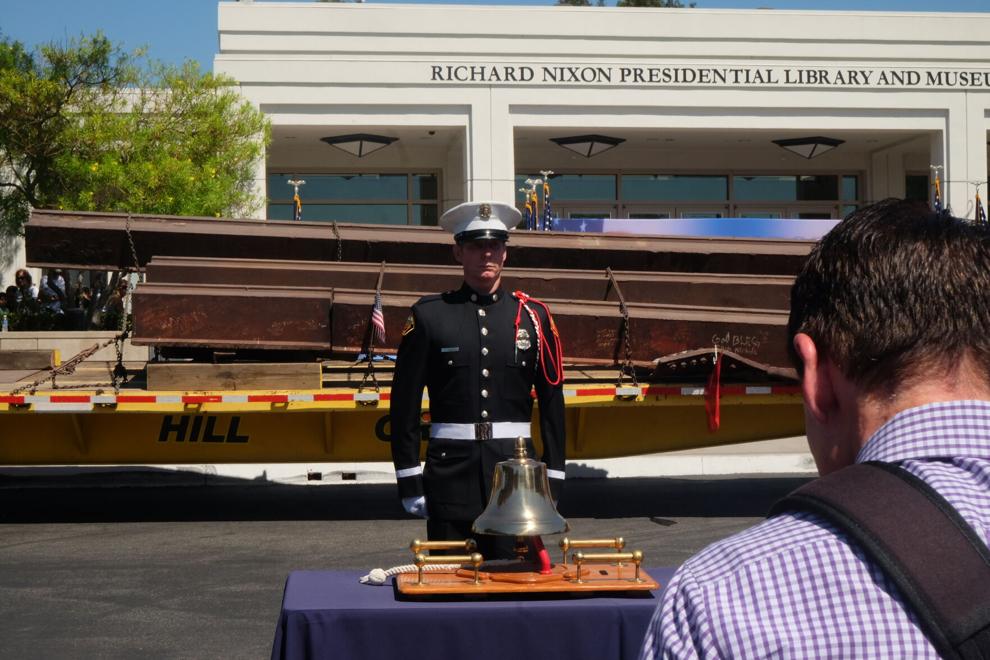 Justin Keene, a fire engineer at the Newport Beach Fire Department was 19 years old when the attacks occurred. He recalled the horror he felt when he woke to his mom shouting about the news.
"My heart sank. I was already in the process of becoming a firefighter and that just solidified everything for me," Keene said.
Keene attended the ceremony with his wife and four children. Despite his children being born long after the 9/11 attacks, Keene said it is still important for them to know the sacrifices made by those who passed during the attacks and during the Afghanistan War.
"It's just to remind them of something that did happen," Keene said. "Freedom is not free."
The ceremony featured performances from the Orange Community Master Chorale, with members who are able to recall the 9/11 attacks.
Among them was Rena Shima, who was getting her children ready for school when her neighbor alerted her about the attacks. She recalled explaining to her children what had occured on the other side of the country.
"I told them that there unfortunately were a lot of evil people in this world and some had attacked our country and killed our citizens," Shima said. "But that they were safe, that they were fine, that we would all be okay."
For Shima, 9/11 was a reminder of the solidarity Americans showed in the nation's darkest hours.
"Look at the people on Flight 93," she said. "The firefighters who were running into buildings, everybody who was trying to help, no matter how. We came together and that is what this country is all about. Even though it was a really horrible time, it also showed us the good that we're made of."
The sense of patriotism Shima holds was present throughout the crowd, especially marked by part of the ceremony dedicated to five young men taking the U.S. Army Oath of Service.
Alice Deiters, a Cal State Fullerton alumna, said that although there will always be conflict, it is important for every generation to remind young people who we are as a nation and what needs to be done to honor our nation.
Deiters was 37 years old and pregnant with her third child 20 years ago, a day she remembers being marked by disbelief and shock. She said in light of the events in the last couple of weeks, someone in her generation may wonder where patriotism is and where it still lies, but events such as today's are encouraging.
"It was nice to hear them speak today to say how people are continuing to enlist," Deiters said. "I think it's still a nation of great people wanting to do the right things to heal our nation and move forward."