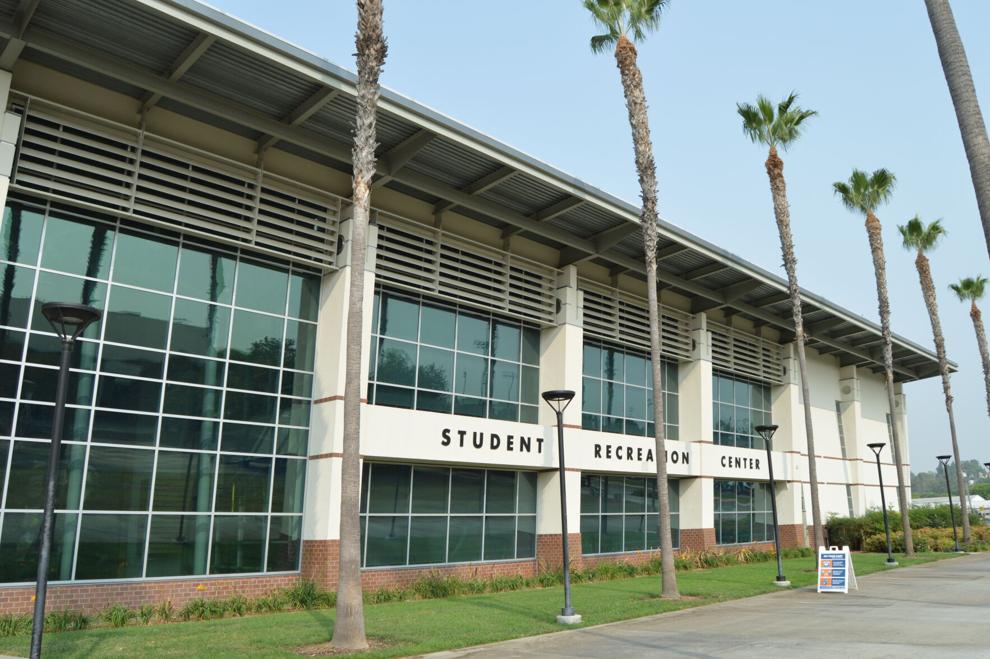 Cal State Fullerton's Student Recreation Center hosted its grand reopening on June 1, as it now allows access to students, staff and faculty at a limited capacity since its closure on March 16, 2020.
In an email to the Daily Titan, Aaron Tapper, director of Titan Recreation, said that reopening day went well, with everyone excited to be back.
"We are open and here to serve the campus community and hope students, faculty and staff take advantage of being reopened," Tapper said.
On the SRC's website, safety procedures, guidelines and frequently asked questions are listed in order to ensure members' health and safety as they return.
Anyone accessing the SRC must wear a mask at all times. The website states that all equipment will be wiped down during a 30-minute cleaning period, and wipes and hand sanitizer will be available. Also, an electrostatic sprayer will be used at the end of each night to apply disinfectant to surfaces and certain equipment will not be open to allow proper social distancing.
Natalia Perez, a fourth-year public health major, said she is currently enrolled in summer classes but hopes to visit the SRC once she completes the summer session.
"Looking forward to a gym that hopefully regulates masks and keeps everything clean," Perez said.
A $45 summer membership is available for purchase online for CSUF students and staff. Students enrolled in summer courses will not have to pay the membership fee, but will need to activate their complimentary membership through the Titan Recreation app.
A video on the step-by-step process to activate their membership is available on the Titan Recreation Linktree found on the facility's Instagram account.
The SRC website states that when visiting the facility, students who wish to park on campus will need to purchase a summer session parking permit or a daily permit. Students who do not want to purchase parking permits can park in the one-hour Park and Pay spots throughout the campus.
In order to access the facility, students must register for one-hour blocks through the Titan Recreation portal. Students also have the option to register for in-person fitness classes that will be conducted on basketball courts two and three.
The SRC has re-opened the weight room, cardio floor, fitness classes, locker room restrooms and locker bays to visitors. Services such as free workout towels, day-use lockers, and the option to rent out a locker for the entire summer for $25 are currently available.
According to the SRC website, areas such as the rock wall, pool, studios, basketball courts, racquetball courts and showers will remain closed to visitors until further notice.
The SRC pool is currently closed for construction and renovations. Tapper said they currently do not have a date set for when the pool will reopen.
Sterling Applebaum, a fourth-year art major, said he is currently head lifeguard of the SRC. Although the pool is closed, Sterling said he is looking forward to seeing everyone once it reopens and is excited to be back at the SRC.
"I look forward to seeing students back in the facility," Applebaum said. "Finally getting to interact with people again and meeting new students who have never visited the SRC will honestly feel surreal."
The SRC will continue to offer virtual instruction courses for students who are unable to return in person. Titan Outdoors also offers group trips during the summer like stand-up paddling, a Hollywood sign hike and a full moon hike.
On June 15, the state of California will ease its mask mandate and allow fully vaccinated people to forgo face coverings. Tapper said for the SRC, face covering requirements will remain and the SRC will await guidance from the state, county, chancellor's office and the university if there are any changes for the facility.