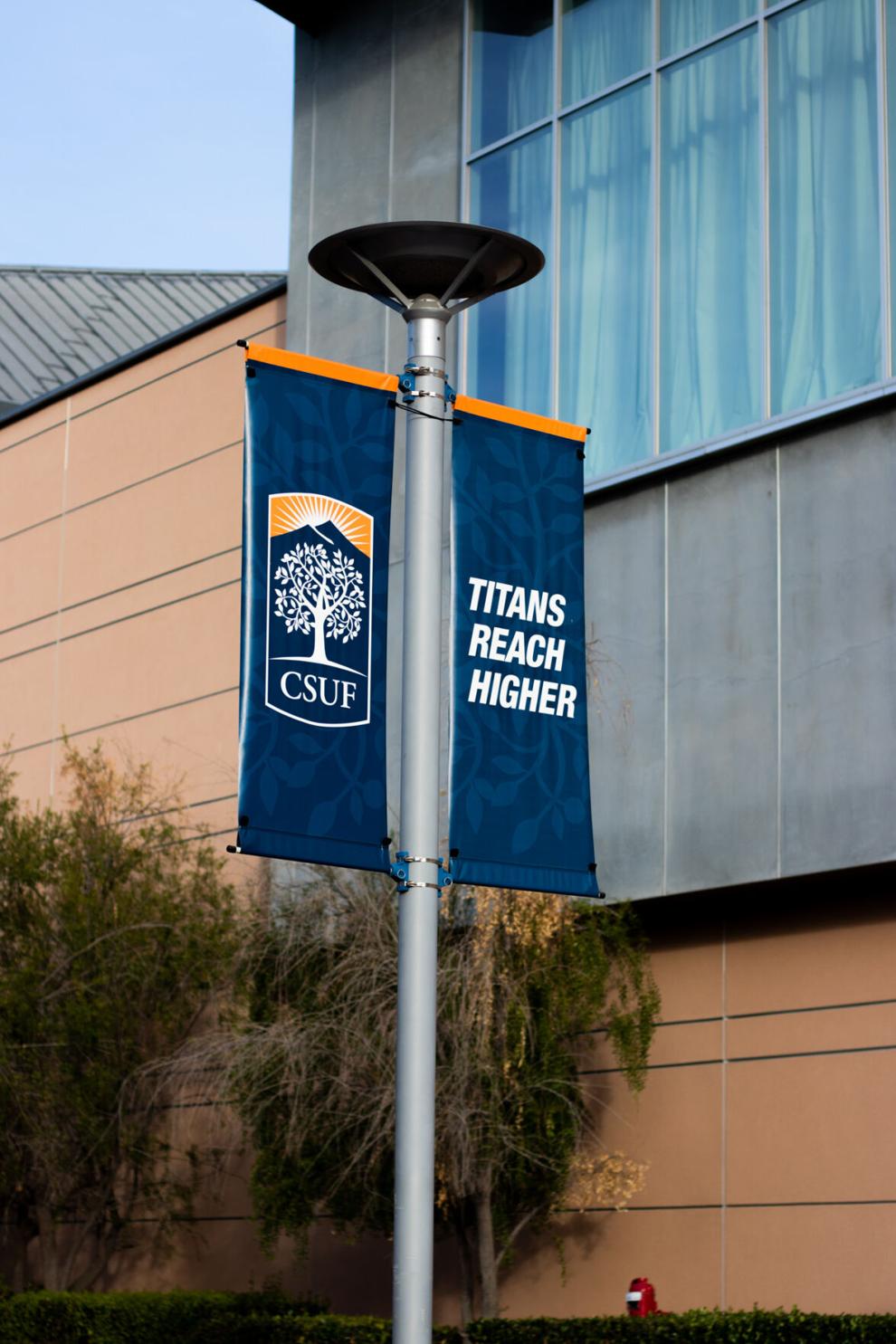 The announcement to mandate all students to be vaccinated for fall 2021 has received a variety of reactions from campus communities across the California State University system.
Cal State Fullerton students can now voluntarily upload their COVID-19 vaccination verification information online.
Norma Vazquez, fifth-year CSUF communications student, favors the mandate and said that requiring everyone to be vaccinated will create a sense of safety allowing students to focus on their education.
"For the majority of the students I feel like it should be a safe place to return to without having to worry if you're going to catch it one day or another, so I'm pretty in support for it," Vazquez said.
Despite supporting the mandate, Vazquez said that she feels it might be too early to fully return to on-campus learning.
She said that students may not feel comfortable and may have financial issues, she recommends there be more online class options.
"I feel like we should have more options to have online classes just in case you don't completely feel comfortable returning to campus and in terms of financial status and everything, having to go back for one class that's in person, that can't be done online is sort of an inconvenience as well," Vazquez said.
CSUF is currently waiting for the Food and Drug Administration's approval of the COVID-19 vaccine before requiring all students and faculty to be vaccinated before returning to campus.
The mandate comes in response to an April 22 decision by both the CSU and University of California systems to require all students and faculty to be vaccinated to access any university location.
Ellen Treanor, associate vice president of strategic communications, said in an email to the Daily Titan that the mandate is still in its earliest stages, with currently no plan on how to enforce it.
However, Treanor said there is a plan to have proof of vaccination verified before returning to campus, and that the university is working with a third-party vendor that specializes in medical record privacy.
The university will also have exemptions for those who cannot receive the vaccination for either medical or religious reasons, and have COVID-19 testing free to students and faculty who are not vaccinated.
Wendy Hernandez, a third-year cinema and television arts student at CSUF, said she is in favor of the mandate but skeptical of the effectiveness.
Hernandez said one of her main concerns is that the school cannot enforce and keep track of this policy due to the large number of students at CSUF. She said she is also worried about being able to keep herself safe among other students knowing that there are people who do not want to get vaccinated.
"I don't know how we're going to keep track because I know there are plenty of students out there who are against the vaccine," Hernandez said.
Another concern Hernandez said she has is the amount of social distancing that the school can and will provide upon returning.
"Considering how crowded some classes are and how small they can be, and students are literally up against one another's, so yeah I would be a little worried," Hernandez said.
Hernandez said that the school should have a plan in place to shut down the school again in case of an outbreak.
Some students and faculty against vaccination have also taken to social media to voice their dislike over the mandate, such as the Instagram account @stopvaxmandates.
The Instagram posts from the account states it was created to oppose the CSU system and their mandate. The anonymous account posts screenshots of articles questioning the validity and safety of the vaccines available.
Penny Weismuller, the director of CSUF's School of Nursing, said she has also worked in disease control and epidemiology in Orange County.
Weismuller said that because of her background in public health she is in favor of getting the vaccine to help stop the spread and make campus a safer place.
Though she understands the hesitancy some people might have about the vaccine, Weismuller said she suggests that students do their research and make their decision based on data and evidence that comes from credible sources, rather than information they hear from other people and social media.
"I just implore people to talk to people that they trust, their physician, people that have a strong science background, and people that they trust so they can make an informed decision about what they want to do," Weismuller said.