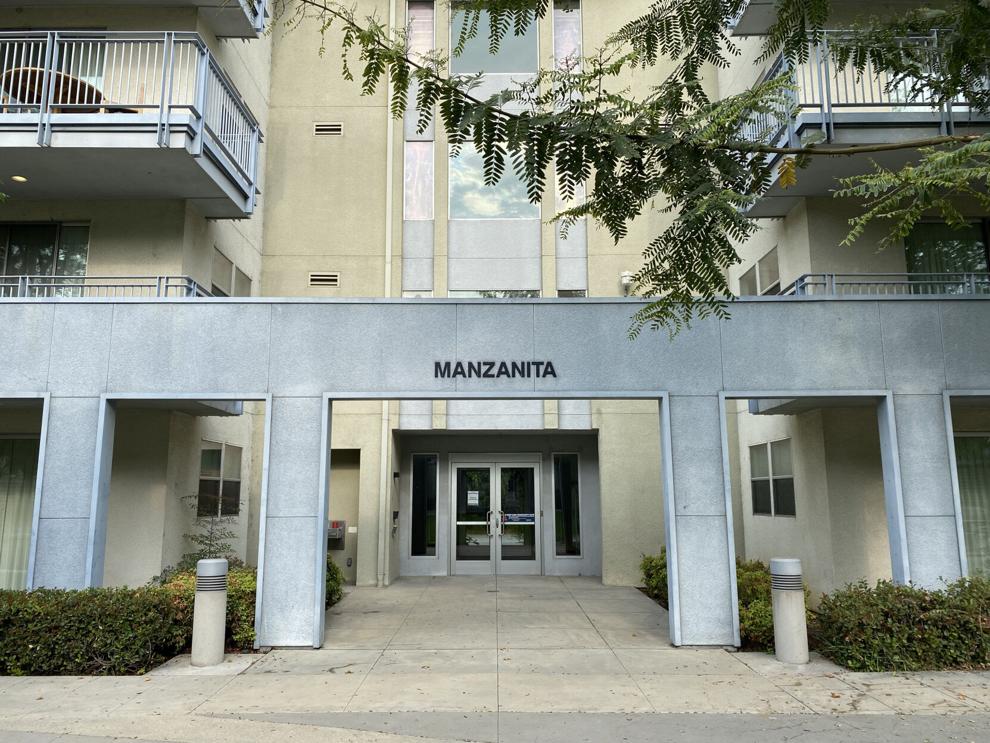 The Ujima Community, designed to enhance the experience of African American students, will be the third identity-themed housing community offered to students this fall, located in Manzanita Hall on campus.
Torrell Foree, a coordinator of the African American Resource Center, said that he is excited to see the Ujima Community make its debut this fall. 
"Being able to live on a floor, being in a community that is reflective of your culture, your lived experiences, to be able to live in a community with folks who share those things, that's something that's just amazing," Foree said. 
There are two other affinity-themed communities on campus, one being Rainbow House, which collaborates with the LGBT Queer Resource Center and provides a supportive and safe space for students of diverse gender experiences and sexual orientations. 
The other is Athena house, which works in partnership with the WoMen's and Adult Reentry Center to focus on empowering, educating and connecting residents from diverse backgrounds and cultures about gender equality and empowerment issues. 
Larry Martin, executive director of Housing and Residential Engagement, said the university initially started offering academically themed communities and partnerships with the academic colleges and the advising center. 
He added that the university later began offering identity-based options in collaboration with departments or centers within the Diversity Initiatives and Resource Centers. 
"Now, we'll have three of these affinity-based or identity-based communities with the hope that we can see benefit for these students being able to have residents come together around identities or issues that are of interest to them or important to them," Martin said. 
Foree said the initial plan for the Ujima Community originated during the 2019-20 school year after the university's Black Student Union demanded change following a fraternity's use of a racial slur on social media. 
"Students disclosed a lot of their experiences on campus, being marginalized inside the classroom, outside of the classroom. At the end of that, Black Student Union had a list of demands that they wanted to see from the university," Foree said. "One of those demands that they had was to see a Black themed floor in housing." 
Following the meeting, the African American Resource Center developed a proposal on what an African American themed floor would look like, Foree said. 
Unfortunately, last year, plans for the new housing community were put on hold due to the COVID-19 pandemic, as it would not have been the best time to debut the new housing community, he added. 
The university offers housing communities to help students build a stronger sense of community, provide an additional connection to the campus and enhance students' overall educational experience through close interactions with students, staff, administrators and faculty.
Students who apply for housing on campus can choose to live in an identity-themed community such as Ujima, which works in collaboration with Housing and Residential Engagement and the African American Resource Center. 
According to the Housing and Residential Engagement website, Ujima offers educational, cultural and social events and workshops that explore the needs and experiences of the African Diaspora. Residents on the Ujima floor will have the opportunity to connect with Black students, staff and faculty to help empower them to excel socially and academically at the university.
According to the Housing and Residential Engagement website, Ujima is one of the seven Nguzo Saba Kwanzaa principles, which means "to build and maintain our community together and to make our brother's and sister's problems, our problems and to solve them together." 
As the university prepares for a blend of an online and in-person fall 2021 semester, applications for the Ujima Community opened last spring, and allowed students to modify their theme community preference through the housing portal. 
Given that the Ujima floor will be located in the Manzanita Apartments, second-year students and above are eligible to apply to live on the floor, Foree said. 
Additionally, students eligible to live on the floor will receive financial assistance such as housing scholarships. 
Foree said the African American Resource Center will also work with the assigned residential advisor for Ujima, as they will have their own separate program that will organize events. Programs and events offered at the African American Resource Center will also be open to Ujima residents. 
Martin said that before adding any more identity-based communities, the university wants to ensure they can provide a thoughtful infrastructure to the existing communities that will support the residents thoughtfully and engagingly. 
"I think we'll see how these three go this year, and then we'll continue to talk, especially with the leadership in DIRC, to see if there are other centers if they want to pilot a community in the future," Martin said.