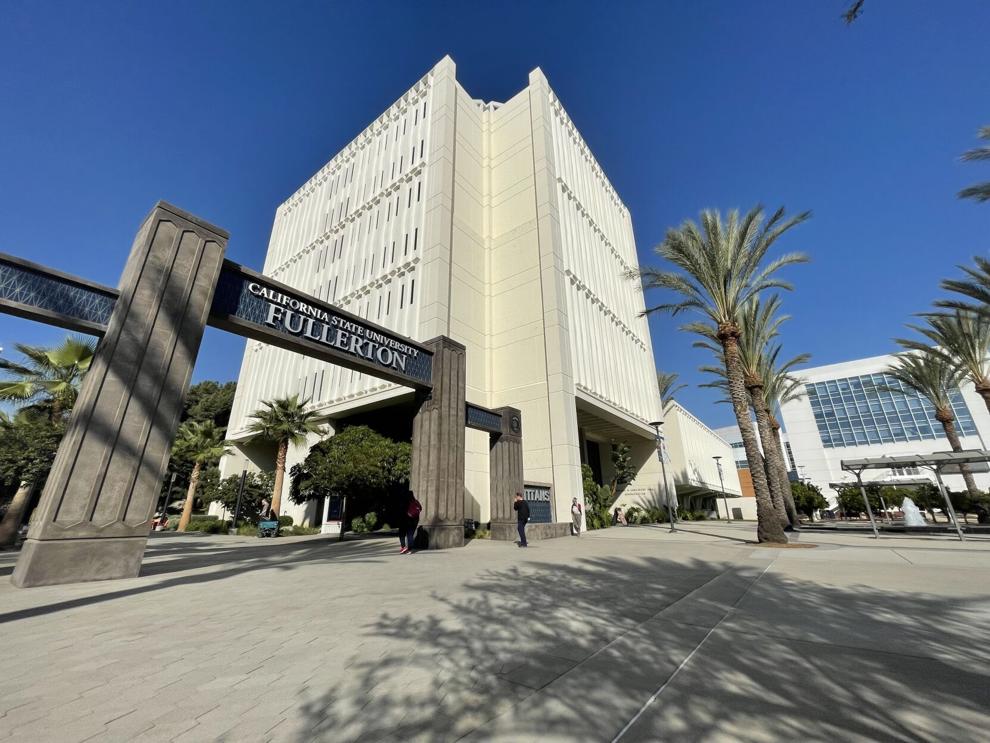 On-campus events at Cal State Fullerton continue as the fall semester heads toward the final stretch. Here are some events during the week of Nov. 15 for students to mark in their calendars:
Titans Remember Ceremony
The Titans Remember Ceremony will honor and recognize the losses suffered over the past two years due to the COVID-19 pandemic.
The ceremony will take place at the CSUF Quad on Tuesday, Nov. 16, from 1 p.m. to 3 p.m. A Cork Oaktree will be planted at the ceremony as a permanent memorial.
Men's Basketball Home Opener
Men's basketball will play their first home game of the season against the George Washington Colonials on Tuesday, Nov. 16, at 7:30 p.m. This will be the first time men's basketball will play with their home fans in the Titan Gym stands since the 2019-20 season.
Titan Shops - Customer Appreciation Week
For this upcoming week, Nov. 15-19, Titan Shop customers will receive special discounts for its customer appreciation week. CSUF apparel, gifts and candles are 20% off this week.
Faculty and staff can present their Titan Card at the time of purchase for an additional 10% off. On Tuesday, Nov. 16, Titan Shops will be giving away free popcorn for this event from 1 p.m. to 3 p.m. They will also provide free gift wrapping all day on Thursday, Nov. 18.
Fall Dance Theatre
Located in the Little Theater at the Clayes Performing Arts Center, the Fall Dance Theatre, "Storytelling at Its Best, Told Through the Power of Dance," will run throughout the week, Nov. 16-19, from 8-10 p.m., and on Saturday, Nov. 20 at 2 p.m.
Tickets are on sale for $14, or $12 with the Titan discount. Choreographers and dancers will explore the complexity of dance as it captures our humanity and brings joy through movement.
The History of American Music: Rock 'n' Roll Free Course
The Osher Lifelong Learning Institute at Cal State Fullerton is hosting a open to the public course, The History of American Music: Rock 'n' Roll, on Tuesday, Nov. 16. This course focuses on the development of music in the United States and the composers and personalities of our most popular American-born songs.
The sixth and final lecture for this course will take place from 1:45 p.m. to 3:45 p.m. at Mackey Auditorium in the Ruby Gerontology Center. The course will also be available via zoom. Sign up for the course at https://forms.gle/WgcoaRXj65ti45FTA.