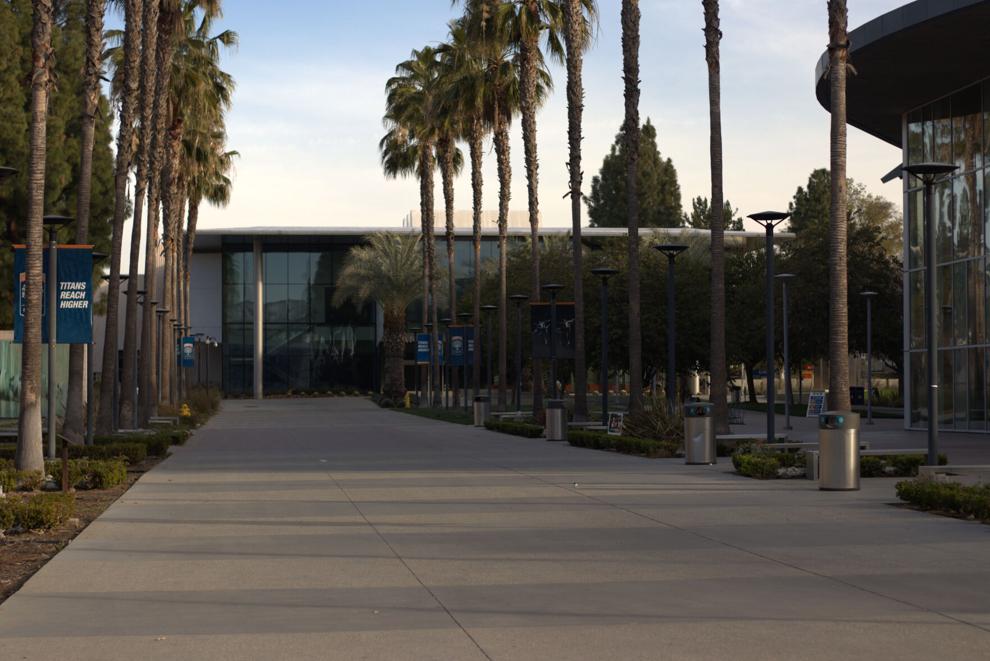 The Presidential Directive No. 22, which covers COVID-19 mitigation measures and guidelines for returning on campus, was explained in detail by David Forgues, vice president for Human Resources, Diversity and Inclusion during the Fall Planning Forum on July 8. 
According to the Human Resources, Diversity and Inclusion website, CSUF President Fram Virjee created the President's Directive No. 22, a replacement for No. 21, as the University's revised COVID-19 mitigation measures and guidelines effective as of July 1.
The directive includes updates for vaccinated and unvaccinated members of the university community. Vaccinated individuals that have provided their vaccination records to the university do not have to wear masks in most settings nor do they have to undergo re-entry testing prior to returning to campus or weekly surveillance testing during the fall 2021 semester. 
Barriers and physical distancing are no longer required and will only be used in very limited circumstances, according to the directive. 
Forgues introduced the meeting with a re-entry and surveillance testing flowchart that included the dates required for unvaccinated on-campus employees, staff and managers, students and faculty to start weekly surveillance testing. 
Mary Becerra, director of Student Wellness Health Services, discussed how all members of the university should do a personal health screening prior to arriving on any university property or participating in any university activity. 
Health screenings can be done at home using the Coronavirus Self-Checker from the Centers for Disease Control and Prevention or by printing the CDC Symptoms of Coronavirus (COVID-19) Fact Sheet. 
"Doing that health screening every day before you come to campus is just solidifying that those of us that are showing up on campus are feeling well, and that aren't experiencing any symptoms that could be related to COVID-19," Becerra said. 
Leo Lopez, Chemical Hygiene and Radiation Safety Officer, presented photos of the different COVID-19 health and safety signage that will be displayed throughout campus in compliance with Presidential Directive No. 22.
"It's a constant reminder that you'll see if you've been on campus, you've seen signage before you enter buildings while inside the building. And so this is going to continue all in line with President's Directive 22," Lopez said. 
The directive states that all active university employees who will return to campus are required to complete COVID-19 health and safety training prior to the fall 2021 semester. Lopez explained that employees will receive an email on how to access and complete the training.
"That email will be coming from the employee training center," Lopez said. "We do expect that message to be coming out, hopefully in the next week. The training site will also be hosted on the environmental health and safety COVID-19 safety tab."
Lopez reiterated the directive by stating that unvaccinated employees must wear masks indoors and in vehicles, with exceptions, and face coverings are recommended for unvaccinated individuals when physical distancing is not possible. 
He also stated that N95 masks and personal protection equipment are available upon request as well as where to pick them up.
"The Environmental Health and Safety is going to be the central hub for all (personal protection equipment) cleaning and disinfecting supplies," Lopez said. "We have the Student Health Center, we have the Pollak Library South, the IT pickup request desk there and also our Titan bookstore or Titan Shops."
Lopez said that these areas will only hold readily available masks, while all other personal protection equipment will be available at the Environmental Health and Safety office upon request. 
However, the directive states that "no one should face discrimination, harassment or retaliation because they are or are not wearing a face covering."
"We're looking to make a shift on our campus culture, to a place where wearing a mask is not indicative of your vaccine status," Forgues said. "Wearing a mask is a perfectly acceptable thing to do and we're asking everybody to join us in that effort."
Forgues stated that anyone experiencing discrimination, harassment or retaliation can contact administrator Blair Miles at bmiles@fullerton.edu.