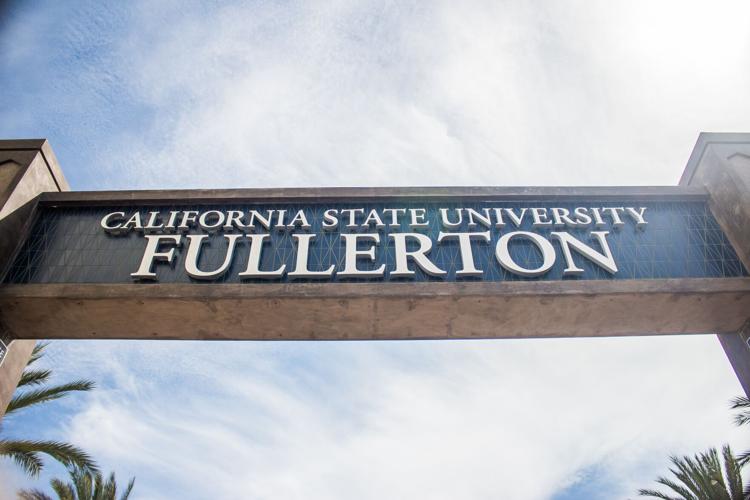 Cal State Fullerton has confirmed four cases of COVID-19 on campus nearly one month into the fall semester.
The individual who tested positive for the virus must have been on campus in order for the university to consider it a positive case, which can include faculty, staff, students and contractors, said Ellen Treanor, the university's chief communications officer.
She added that of the four cases, a student, a staff member and contractor have tested positive. Treanor also confirmed that none of the cases involved people living or working in campus housing. 
The university's COVID-19 recovery website states that the reported cases have occurred since the first day of the semester, Aug. 17. 
On Aug. 31, the athletics department reported that six of its athletes tested positive for the virus, and only one of them had been on campus, which meant it counted towards the four cumulative cases.
Treanor said that all the cases were self-reported, and once the university is notified of a positive case, it traces where the infected person was on campus so the area can be disinfected.
"The areas got to be closed and then any individuals who may have come in contact with that person would need to be notified as well," Treanor said.
The Student Wellness Center declined to comment more information about the cases. 
These are the first known positive tests at CSUF since the pandemic was declared by the World Health Organization on March 11. 
Treanor said that the case count has been updated today and there were no new cases in the past week. 
In total, there have been over 88,000 positive COVID-19 cases at over 1,190 colleges and universities in the country, according to the New York Times.  
While the news confirms the virus has reached CSUF, it is low in comparison to outbreaks happening across the country, such as in San Diego State, which had 667 positive cases as of Monday. Treanor said she believes CSUF students understand the seriousness of the virus, which could explain why the case count is low. 
"I really hand that to the students. That shows the maturity of the students that are at Cal State Fullerton that recognize that the health of the entire community is important," Treanor said. 
The reports from Wednesday to Tuesday, including the case count for the previous week and the total positive cases, can also be found on the university's COVID-19 recovery website.