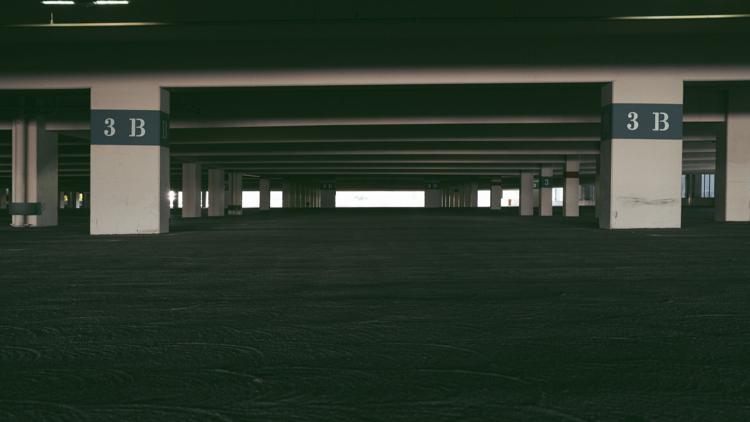 After the statewide stay-at-home mandate in early March, Cal State Fullerton students returned their parking permits in hopes of receiving a partial refund, but six months later some students say they have not received their money. 
The University's Parking and Transportation Services has refunded over $1.6 million to students for the 2020 spring semester parking permits, said Sasha Azoqa, the parking department's communications specialist. 
The university began offering refunds in March as students and faculty made the transition from in-person to virtual instruction at the start of the state-issued stay-at-home mandate. 
The amount of money issued to students depended on time the permit was returned, according to an Instagram post from the department. Student and resident semester permits were set to receive $142.50 on-campus permits and $42.50 for any off-site permits with a postmarked date on or before March 27. 
Roughly 11,000 students returned their parking permits and received a refund, Azoqa said in an email. The finances used for reimbursements came from the parking permit revenue. 
Leslie Peraza, a graduate student, said that she purchased the spring semester permit, was able to return it before the deadline and received a $142.50 refund in May. 
However, some students have said that they still have not received a parking permit refund. 
Jennifer Ruiz, a human services major, said she had not heard back from the department explaining why she has not been issued a refund.
"I sent an email with my cut up parking permit and attached the permit refund form on March 26, 2020. They said it was okay for me to email them (a photo of) my cut up permit if I didn't want to mail/drop-off the permit on campus for safety reasons," Ruiz said. 
She said that she recently commented on the department's Instagram page and was then contacted, but had not received any information about a reimbursement. 
Robert Olivares, a civil engineering major, said that although he received his permit refund in May, he has seen many complaints about a lack of refunds and the raise of parking fees for the fall semester. 
This semester, only 239 classes were deemed as essential to be held on campus. As of Monday, only 243 student parking permits have been purchased for fall 2020, Azoqa said.
She added that roughly 18,000 permits were purchased for the spring semester. This number declined by more than 17,000 as the fall semester went virtual. 
The major decline in students who are returning to campus has garnered a pool of concerns regarding whether the department should increase the cost of parking permits. 
On July 1, semester parking permit prices increased from $285 to $334 in order to pay for the newly built $38.8 million parking structure north of the Eastside Parking Structure. The motorcycle permit will also raise from $120 to $140 and the daily parking permit will remain at $10. 
"Do you really think it's fair to charge $334 just to take one in-person class? Especially when most of your students probably aren't working right now and having to help pay rent for their families because of the pandemic," Olivares commented on the department's Instagram page.
The department responded by referring to California's Education Code Section 89701, in which a university's parking organization cannot receive state or university funding, so it has to rely on user-fees that directly fund the parking operations.  
Azoqa said that the Eastside North Parking Structure was financed for 25 years. 
The Eastside North Parking Structure is now complete and is set to open this semester. The structure will provide an additional 1,900 parking spaces to the 8,047 already available.
Parking regulations will continue to be enforced this semester in all lots on weekdays. More information on parking services can be found on parking.fullerton.edu.