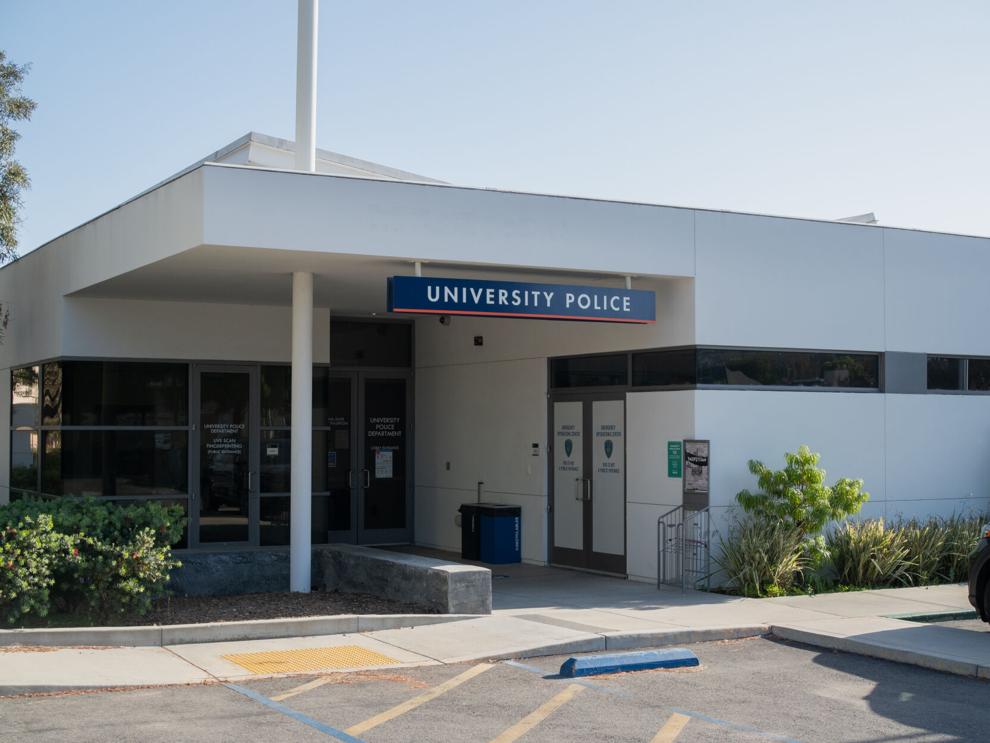 After serving in Cal State Fullerton's University Police Department for over three years, Police Chief Raymund Aguirre announced his intent to retire on August 1.
University Police Capt. Scot Willey said the department's command staff was aware of Aguirre's early retirement about two or three weeks before the university made the official announcement.
"The chief wanted to break it to our command staff first, so that we kind of knew what was coming, and we could prepare for that, and then he wanted the department to know before it was broken to the university," Willey said.
Willey said the position can sometimes take about six to 12 months to be filled. He also said the department couldn't wait six months or longer to find an interim chief and chose Carl Jones, a former CSUF operations captain for his reputation.
Aguirre said his retirement is due to family issues he needs to tend to, along with plans to move closer to where his family lives.
"I have to relocate back to the Bay Area, and this is a perfect time to retire and move back up there," Aguirre said. "That's probably going to be the big chunk of time that I'll be spending."
Aguirre's retirement announcement comes a month after the Associated Students' board of directors voted in support of reallocating funds from campus police to mental health services. The resolution passed with a 11-0 vote, including six abstaining.
In addition to reallocating police funds to mental health services, the resolution also called for the department to ban all aggressive police tactics, lethal firearms and excessive use of force during student events.
According to the Transparent California website, Aguirre earned a yearly salary of $177,890.64 and $99,855.21 worth of benefits in 2019 as a police chief at CSUF.
In 2018 he had a salary of $134,779.66 and $71,399.25 worth of benefits — a total increase of $71,566.94 in his yearly salary wages and benefits from 2018 to 2019.
Capt. Rhonda Cleggett for the University Police said that in the one year and eight months she has been an emergency hire and an interim captain, she found Aguirre to be a "kind caring leader."
"He believes in providing good leadership and developing his personnel, which has been a great experience," Cleggett said.
Before working with the department, Aguirre began his career in law enforcement while attending the South Bay Regional Police Academy in San Jose and worked at the Palo Alto Police Department in 1997.
Aguirre was also police chief for the San Jose/Evergreen Community College Police Department in 2006, and for San Diego Community College Police Department in 2014.
"He's worked very hard and dedicated himself to the enforcement," Clegget said.
Clegget said the university is now in the hiring process for a new police chief. Aguirre said after transitioning to a new chief, the University Police can contact him as a resource and he hopes to stay in contact with the department as well.
"I've made good friendships here, not only at the police department but the whole campus so I hope to keep in touch with the people, as well," Aguirre said.