At the intersection of Jamboree Road and Barranca Parkway in Irvine, California, university students and protesters for social justice joined a caravan and rally in response to Palestine's current political and social crisis under Israel's apartheid system. 
The "Free Palestine" movement brought leaders of social justice organizations and support from citizens and students from CSUF.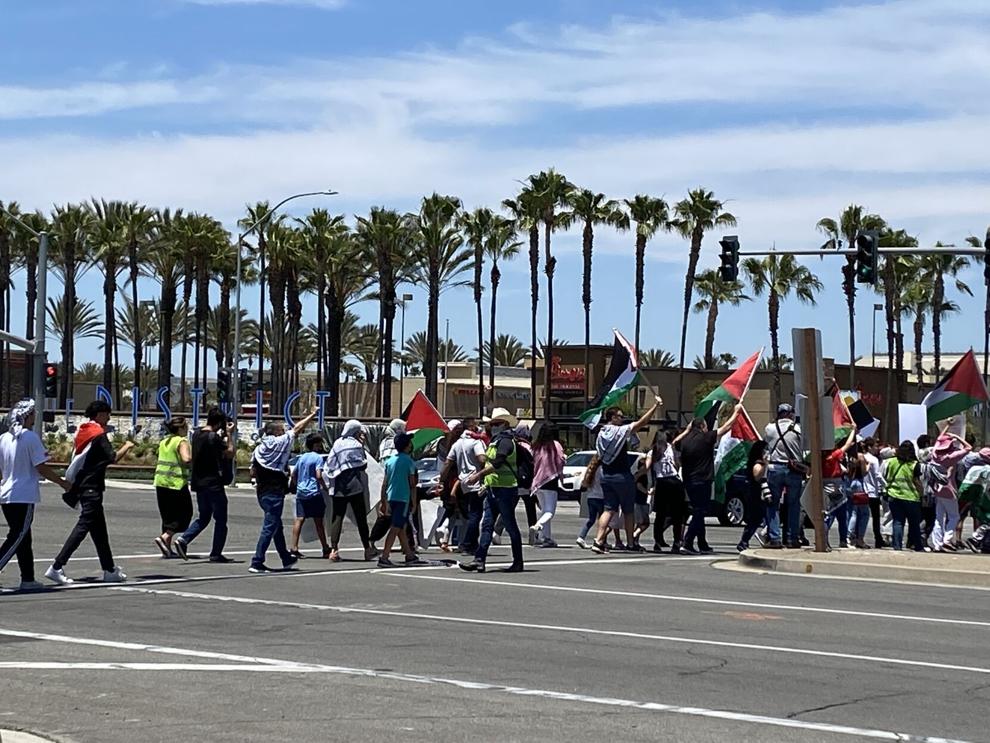 Mahmoud Samer El-Farra, a CSUF student and member of Yalla Indivisible, one of the organizations that coordinated the event, gave a speech which quoted Martin Luther King Jr. and said, "Injustice anywhere is a threat to justice everywhere." 
El-Farra said that both of his parents are Palestinians and with his devotion to justice, he set-out at the rally to promote his organization's goal to hold politicians accountable at all levels — congressional, state and local. 
"And right now, with this movement, we've set up a great event. We're really trying to hit home that we want all city councils to condemn what Israel is currently doing," El-Farra said. 
Yalla Indivisible demands that the Orange County board of supervisors pass a budget that reflects the true needs and interests of the community, stating the budget ignores the needs of  the community and instead invests more into law enforcement and jails.
The petition also requested the cancellation of the James A. Musick Facility jail expansion. Last year, the board approved a contract that awarded more than $261 million to expand the facility. The petition in opposition of the expansion states that investing in an 'empty jail' is 'a waste of taxpayer money.'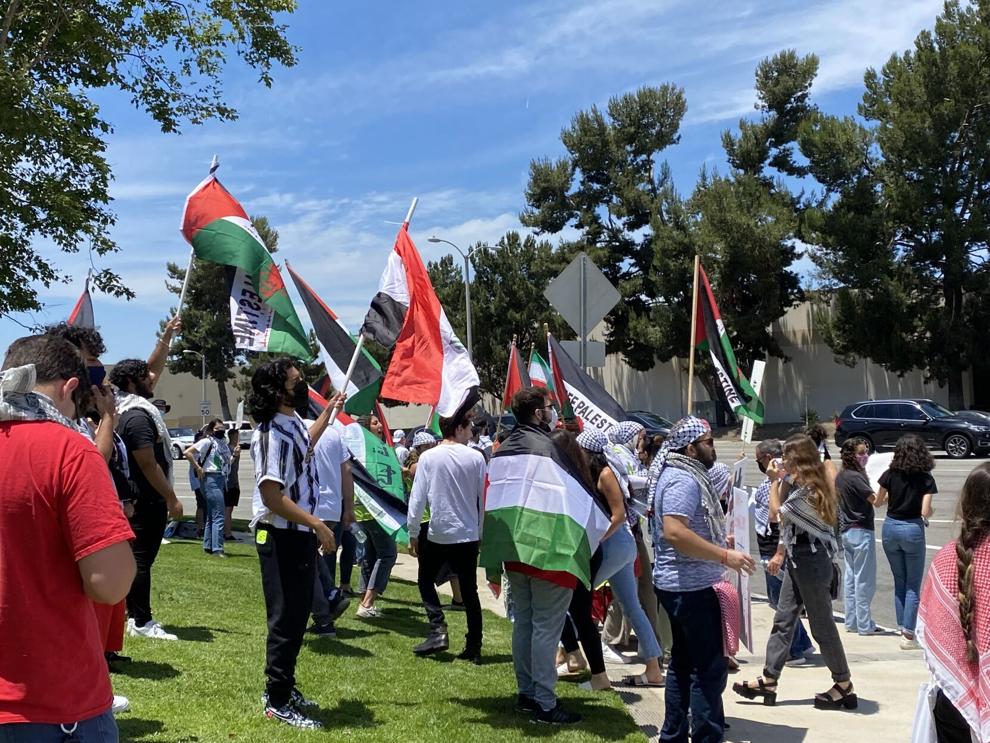 Fawzia Imreish, senior and child development major at CSUF,also joined the protest with a sign that read: "Save the children of Palestine." 
She said that as a Palestinian, she stands in solidarity and marches to bring focus to the reality of genocide. 
Imreish said hearing her grandmother's experience of fleeing Palestine with her family and leaving behind her home, inspired her to attend the rallies promoting the freedom of Palestine. 
"It is our God given right to speak on behalf of all the Palestinians who are alive and those who have been killed," Imreish said.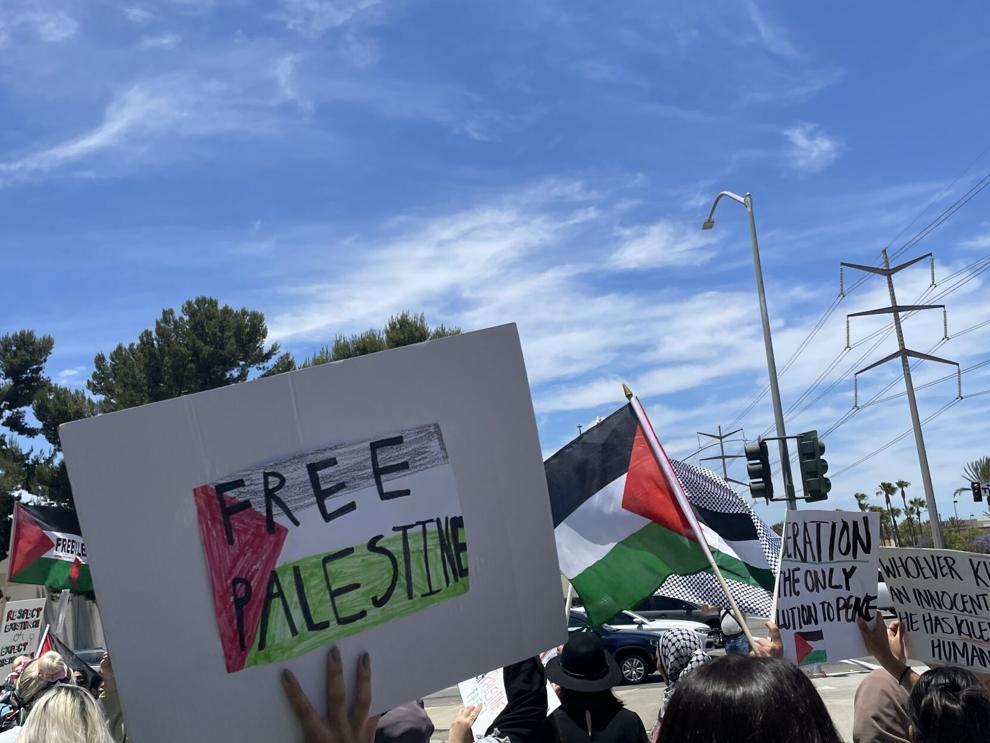 Justice Crudup, founder of the OC Justice Initiative, a "black land" Orange County organization "fighting for injustices all across the nation," was a main speaker at the rally to show support and demonstrate the importance of all races to "unite the powers."
He said that people's expressions are being limited and that his goal was to encourage the people to keep fighting against the current system of oppression and imperialism. 
"Because I want to tell each and every one of you every time you post on it, that you're trying to silence you," Crudup said. "But you're out here standing strong, you're out here telling them that you will not be silenced."
Crudup spoke about how the injustices in Palestine are interconnected with the black struggle in America. 
"Black liberation is nothing without Palestinian Liberation," Crudup said.
College student Shadn Kaddour said as a Syrian, she attended the rally to promote freeing Palestine and hopes that the country will get 'what they rightfully deserve.'
"They're my brothers and sisters, I'm here because I want to free Palestine," Kaddour said.
Kaddour said she has also attended other protests to free Syria in LA — as well as attending protests for the Black Lives Matter movement. Even though she said she thinks the movement to free Palestine has begun to die down, Kaddour believes people will continue to protest to bring attention to the issue. 
"And people are still here fighting for it," Kaddour said.