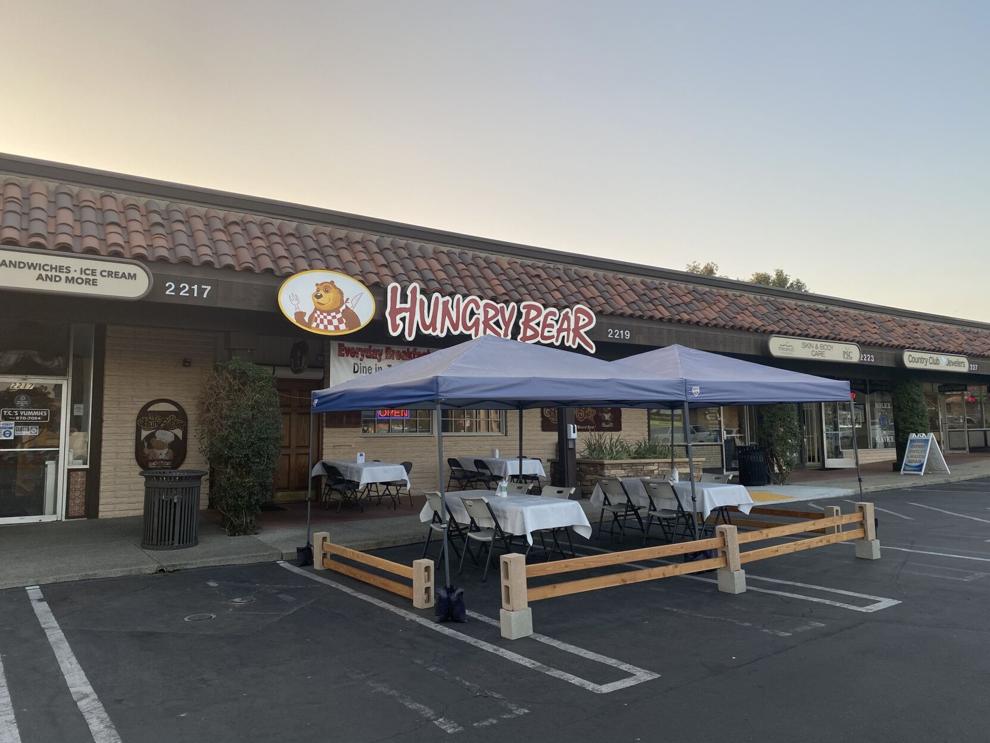 After California reopened its economy and lifted many of the public health guidelines, local restaurants are starting to loosely mandate their mask and social distancing policies.
On June 15, Gov. Gavin Newsom announced that the state officially dropped its Stay Home Order and Blueprint for a Safer Economy, which were both used to keep citizens safe prior to the COVID-19 vaccinations. 
Along with the removal of physical distancing and limitations on business capacities, the tier system that recorded positive COVID-19 cases and shut down counties is no longer used.
In addition, mask mandates for vaccinated individuals have also been lifted for indoor and outdoor gatherings. According to the Centers for Disease Control and Prevention, there have been over 40 million vaccine doses administered in California and that number increases daily.
One restaurant that is returning to full-capacity is Fuoco Pizzeria Napoletana, a pizzeria in downtown Fullerton. 
"Definitely going towards that direction, it's not 100% there," said Tullio Ceccarelli, the restaurant's manager. "Our takeout is still much stronger than it was pre-pandemic, you just get the feeling that there are still people who aren't ready to come out." 
Ceccarelli said that foot traffic has been increasing before the mandates were lifted, with things being much busier than they were in 2020. 
He said that while vaccinated guests no longer need to wear a mask, employees who are not fully vaccinated are still required to wear one. He added that as the physical distancing requirement is no longer enforced, the restaurant can now fill up to capacity.
The Hungry Bear Restaurant, located on Harbor Boulevard, has a similar policy in place for employees. 
Katie Mulligan, an employee at The Hungry Bear, said that employees are still required to wear masks until all employees are vaccinated, while patrons do not. Mulligan said many patrons still ask about the restaurant's safety policies before sitting down. 
Mulligan said there is a loose distancing plan in place, where customers are distanced as best as possible, but until the restaurant becomes busier, seating is still pretty close together. 
In a similar response to Ceccarelli, Monique Fournier, the manager of the Hungry Bear, said a movement was created toward running the restaurant the way it was before the COVID-19 pandemic despite it being a gradual process. 
"It's not quite there yet, but it's getting there," she said. "It's slowly starting to get back to normal, but I wouldn't say we're at 100% normalcy yet." 
One restaurant that has not seen the effect of mandates being lifted is BIG'S Fullerton located on State College Boulevard. 
Manager Terry Schwichtenberg said he has not seen much of an increase in customers, with the restaurant being at 60% of what its usual traffic would be, and even having trouble hiring new employees. 
"The hardest thing we have right now is finding help," Schwichtenberg said. "I used to get 40 or 50 applications when I would put an ad in and now I get one."   
He said that the lower number of customers and applicants could be due to the lack of students returning on-campus at Cal State Fullerton since the restaurant is so close to the university.  
"Let's just hope the students get back in full- time at school here coming up in the fall. That would help a lot," Schwichtenberg said.