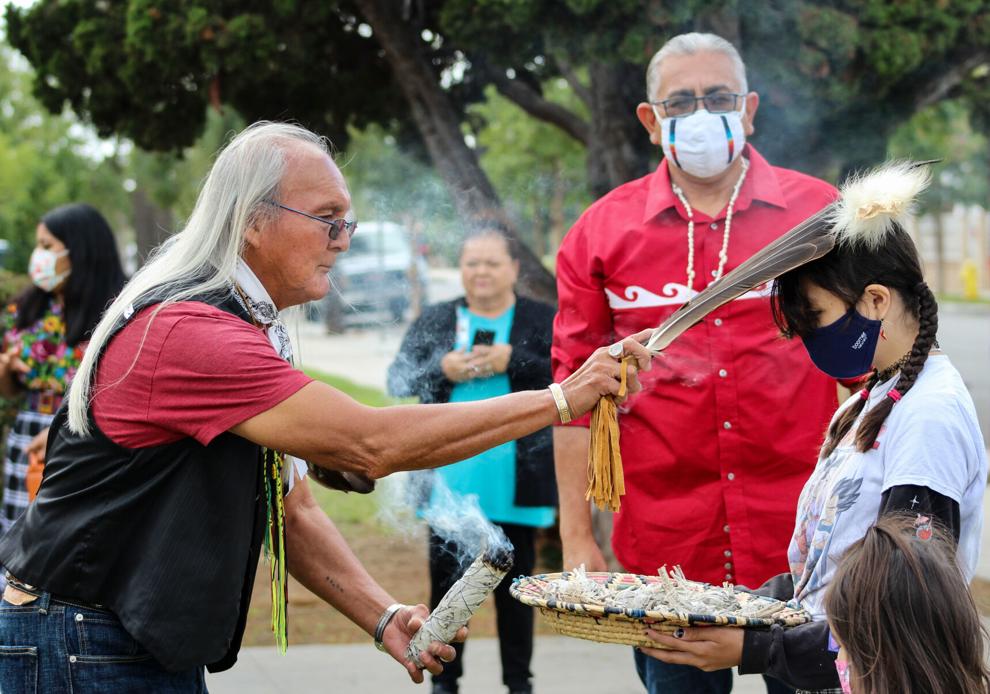 For the second year in a row, the city of Anaheim proclaimed Oct. 11 as Indigenous Peoples' Day as more cities and states across the country abandon Columbus Day.
The Anaheim Indigenous Peoples' Day Committee, composed of members of the Gabrielino/Tongva and other tribes, hosted its second annual celebration honoring the city's diverse Indigenous population.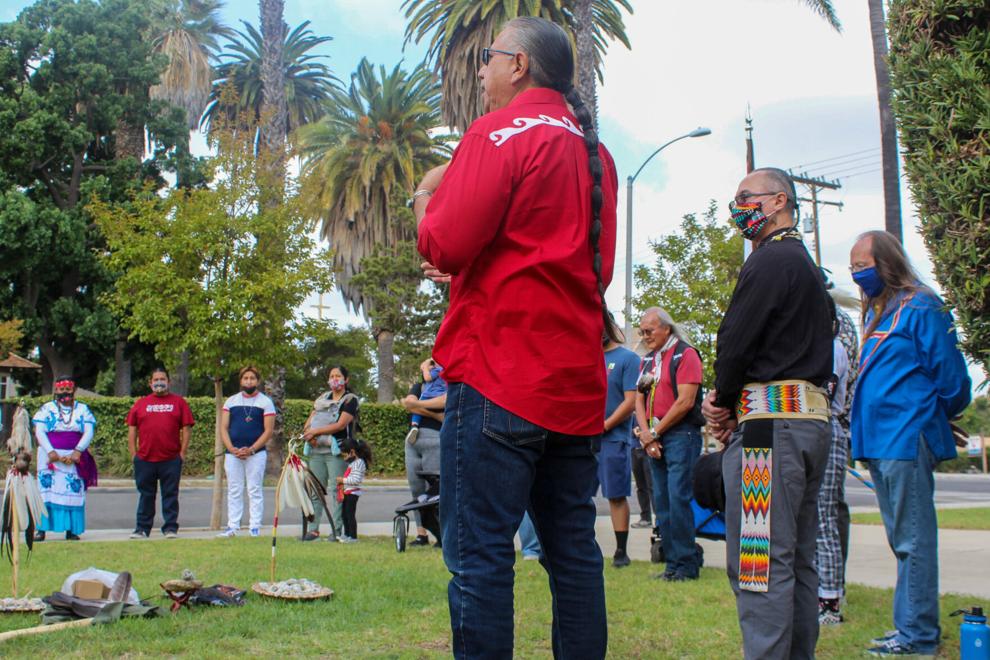 The committee gathered with dozens of other tribal members, family and friends for a healing walk that began at the Native American United Methodist Church on Lemon Street, in Fullerton.
The group marched together in prayer and song to Anaheim City Hall, where newly appointed Anaheim Councilwoman Gloria Sahagún Ma'ae presented representatives from the Gabrielino/Tongva Nation Tribal Council with a certificate of the day's designation.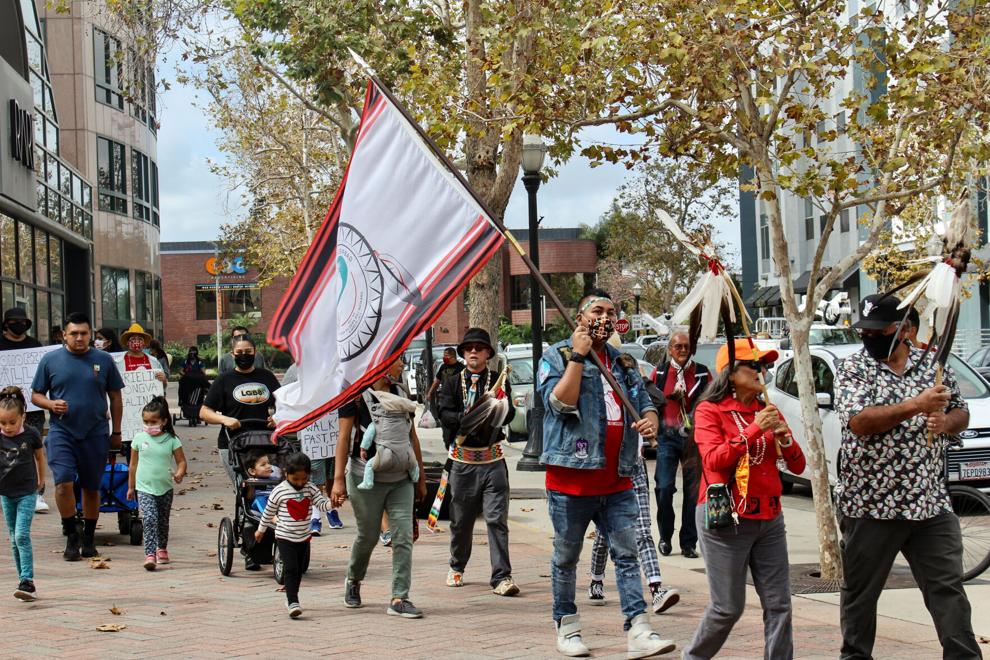 The proclamation recognized the Gabrielino/Tongva People as the First People of the Greater Los Angeles Basin. Prior to colonization, an area along the Santa Ana River was known as Hotuuknga, a village in Tovaangar, a nation which extended throughout the L.A. Basin and included present-day Anaheim, according to the Anaheim Indigenous Peoples' Day Committee website and the city's proclamation.
Ma'ae said it was a blessing to be part of the celebration and thanked the committee for embracing her and allowing her the privilege to be there.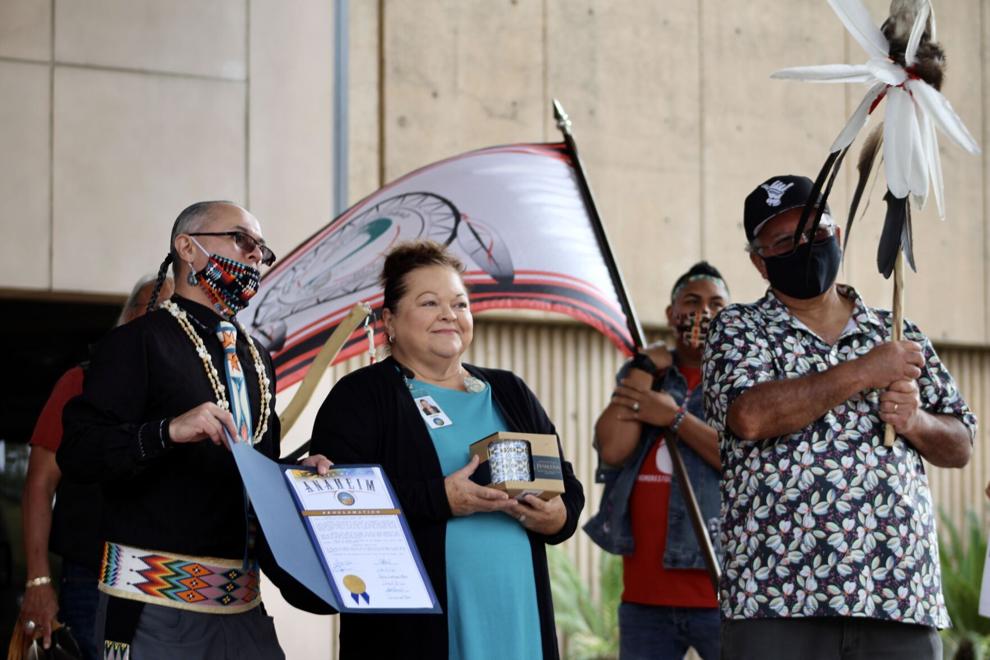 "Thank you again for sharing your culture and the understanding of why this is important to you. This type of communication is exactly what we need to build bridges back to each other and stop the hate," Ma'ae said. "With communication, and explanation, and helping people understand— that's how you build community."
Adam Loya, the tribal vice chairman of the Gabrielino/Tongva Nation, said they requested the city to also issue certificates to honor their youth and other individuals who participated in the event.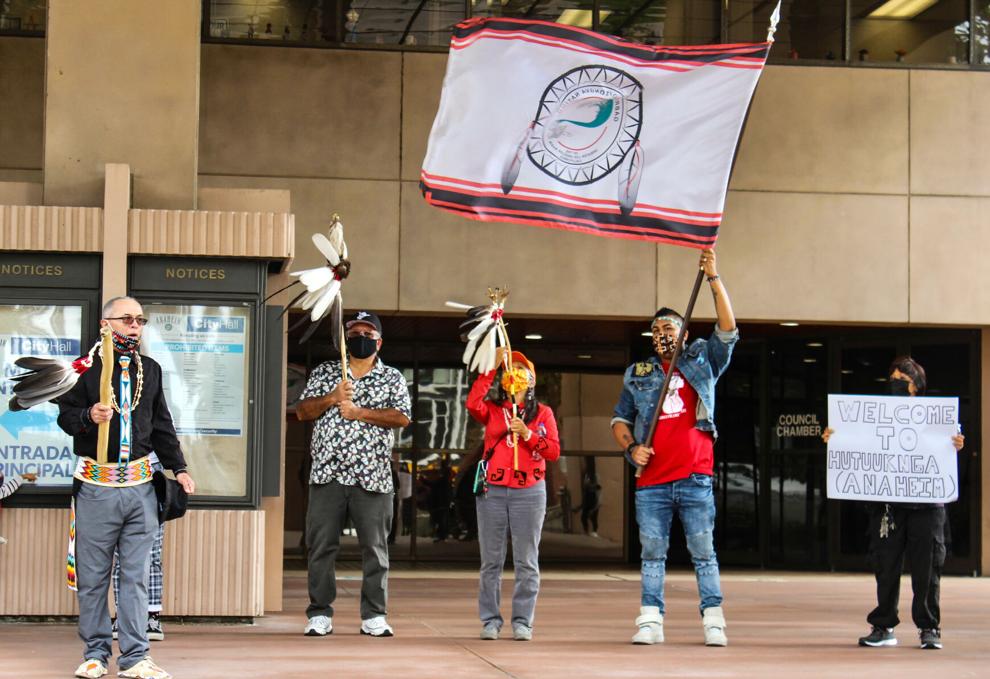 Loya handed out several certificates to recognize and honor the day, embracing all Indigenous people and their tribes, and helping them remember what transpired.
"Hopefully, that will spark that interest in others to get involved. Whether it be their own culture, or on Indigenous Peoples' Day that they are able to join us today," Loya said.
Jennifer Martinez, an Anaheim resident, was one of several people who received a certificate and said she never felt connected to the city because her only cultural teacher was her mom who is Maya Kaqchikel, people indigenous to central Guatemala.
Martinez said she felt more connected to Anaheim Indigenous Peoples' Day and that it helps knowing her own history.
"There's so many cultures in Anaheim that, really, we're all technically indigenous to our own places, and it's nice to come together and celebrate," Martinez said.
Martinez is an Anaheim High School alumna and asked tribal members for support in getting the school mascot – the Colonists – removed. The high school is 95% Latinx, Martinez said, and she wants students to know their ancestry and how they're connected to the land they're on.
"We're all still connected, maybe not by blood but by shared experiences," Martinez said.
After the proclamation ceremony, this year's celebration concluded with an ancestral run to the Anaheim Coves along the Santa Ana River, a sacred area for the tribe where they would perform ceremonial songs and dance.
David Garcia, tribal elder of the Tohono O'odham Nation in Tucson, Arizona, said he was asked to join the Anaheim Indigenous Peoples' Day Committee two years ago along with Shannon Rivers, a member of the Akimel O'otham in Arizona.
Garcia and Rivers helped the committee push for the day's recognition in Anaheim, Garcia said. Rivers said they fought against Columbus Day, which is traditionally Oct. 12, and wanted to replace that date because Christopher Columbus didn't discover anything – he was lost.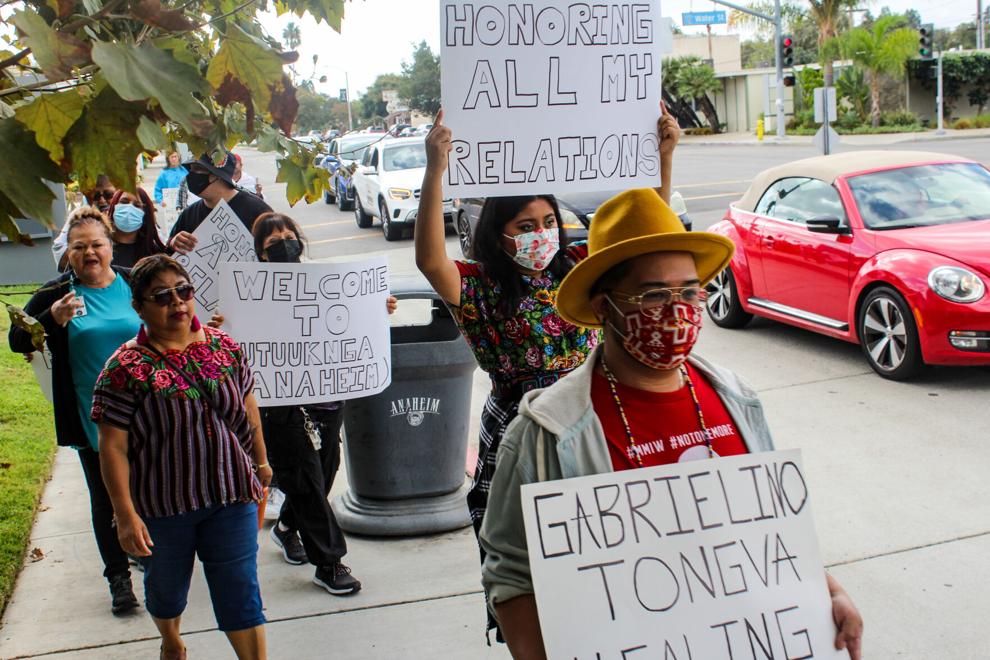 "So, we have to rewrite the narrative history because if we don't then we remain ignorant," Rivers said. "Unfortunately, there's a lot of ignorance in this country."
President Joe Biden issued the first-ever presidential proclamation of Indigenous Peoples' Day on Friday and Garcia said the movement is starting to travel throughout the United States.
Mazatl Tepehyolotzin, committee member and member of Mexicah Tribe Tenochtitlan, said they are excited that Biden's press secretary may vote for Indigenous Peoples' Day to become a paid holiday.
"We encourage everyone to push them, write letters, call, email and peer pressure because that's how we do things sometimes," Tepehyolotzin said.