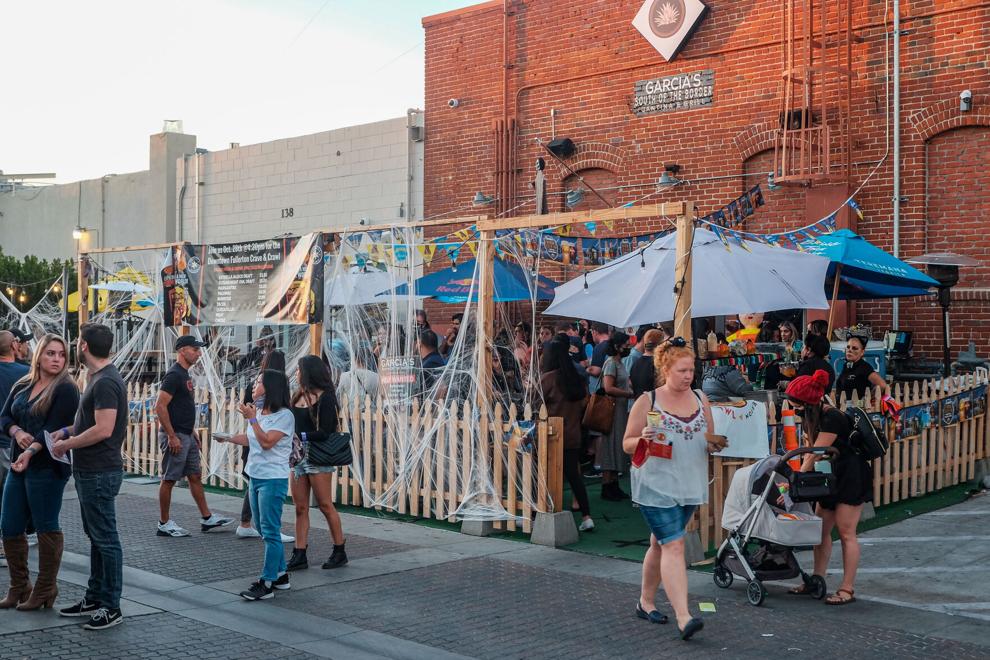 E-foodie, a deal website that primarily works with restaurants and focuses on the local college community surrounding Cal State Fullerton, hosted its fifth annual Crave and Crawl event on Oct. 28 in downtown Fullerton.
Patrons who signed up for free membership had the opportunity to sample free food and drinks at 27 participating restaurants throughout downtown Fullerton.
Brian Williams, co-founder of E-foodie, said he believes that the event not only offered attendees a fun and safe evening, but also held the potential to strengthen the local economy and foster community.
"There's a lot of places that started right before or during the pandemic and so they've never seen anything like this before," Williams said. "So they're really hoping, as are all the restaurants and downtown Fullerton itself, that if you get 2,000 maybe 3,000 people out there for one evening and it's done right that they have the chance to connect with a new potential customer and the customer has a chance to become more aware of their brand."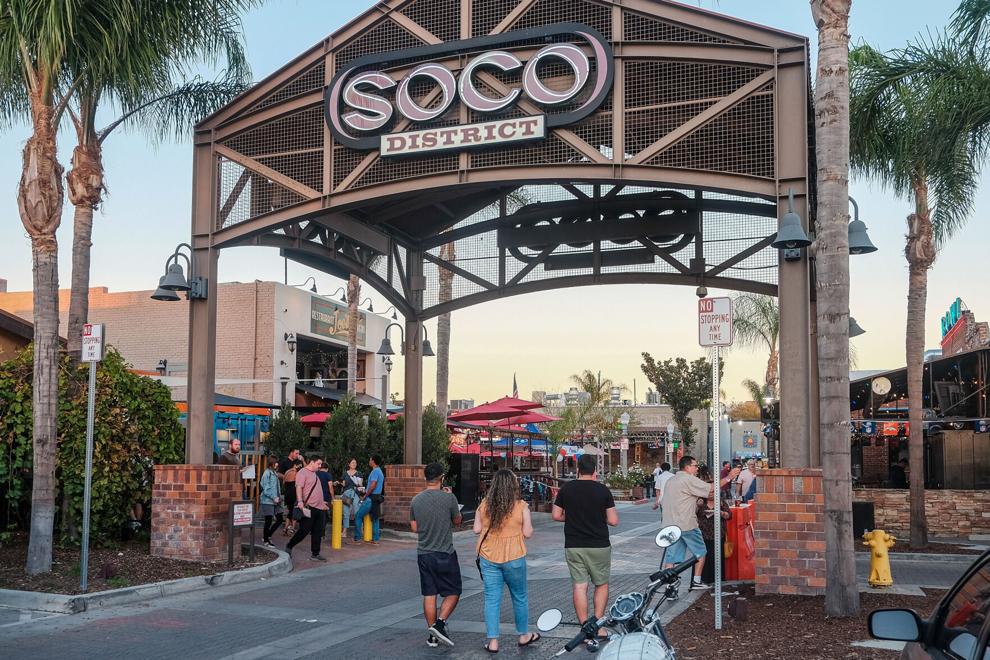 Williams said that E-foodie has long-standing relationships with some of the participating restaurants.
"We told them that this is an event that will be well attended and gives you a chance to showcase the best of what your restaurant is about and connect with all of these locals," Williams said.
Among the attendees were Fullerton residents Gisselle Chavez and Bella Bena. The two friends said they decided to attend for the free food. Chavez also said the event established a sense of community.
"I think this my first time ever being at an event like this and it's really nice because I've never seen this many people just out here for something like this and not just in downtown Fullerton to party," Chavez said.
Despite living in Fullerton, Chavez said she was unfamiliar with some of the restaurants in the district and was introduced to small businesses that she intends to support, like Play Coffee.
"I was really excited to try Play because this is my first time here, but I've lived here since it opened," Chavez said. "This was my first time trying it and honestly it was really good."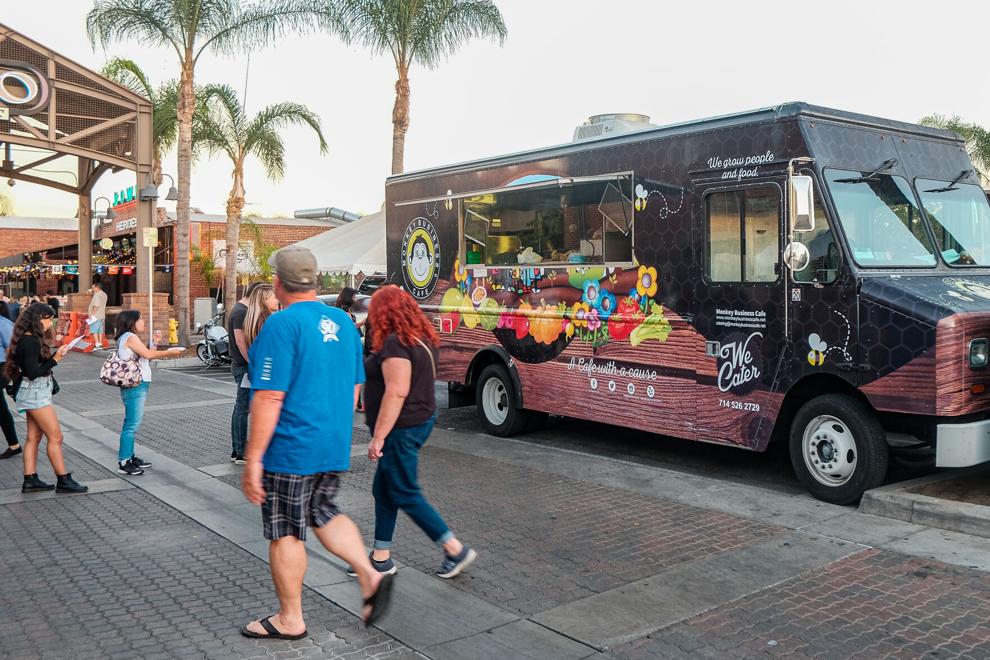 Bena said she was also introduced to new restaurants she would visit again after trying the samples that were offered.
"I've driven by Monkey Business so many times and I've never even stopped by, so I'm more inclined to stop by now," Bena said.
Joseph Mahon, owner of Jaxon's Chix Tenders, said he saw the event as an opportunity to reintroduce Jaxon's Chix Tenders to the immediate Fullerton, Brea, La Habra, Buena Park and Anaheim communities.
"We get to talk to a lot of different people that may have not come through to the restaurant, so that's awesome to us and we just get to introduce ourselves to the immediate community so I think it's fun for us too," Mahon said.
Mahon said that he sees the possibility of building new clientele based on first interactions, if customers have a good experience.
"You just can't look at nights like this as a sunk cost," Mahon said. "You got to look at it in a different perspective, that you're introducing your restaurant to hundreds if not thousands of people."
Williams said that the downtown Fullerton participating restaurants feel like they need a boost and need people to come back out again. He added that he hoped attendees would have a great time out and try out different samples from all the restaurants.
With available samples from Italian, Mexican, Indian and Korean restaurants, participants had plenty of opportunity to try foods that may be new to them.
"It's really, I think, going to be a neat experience for our attendees to not only try so many places in downtown Fullerton but these different flavors of the world," Williams said.