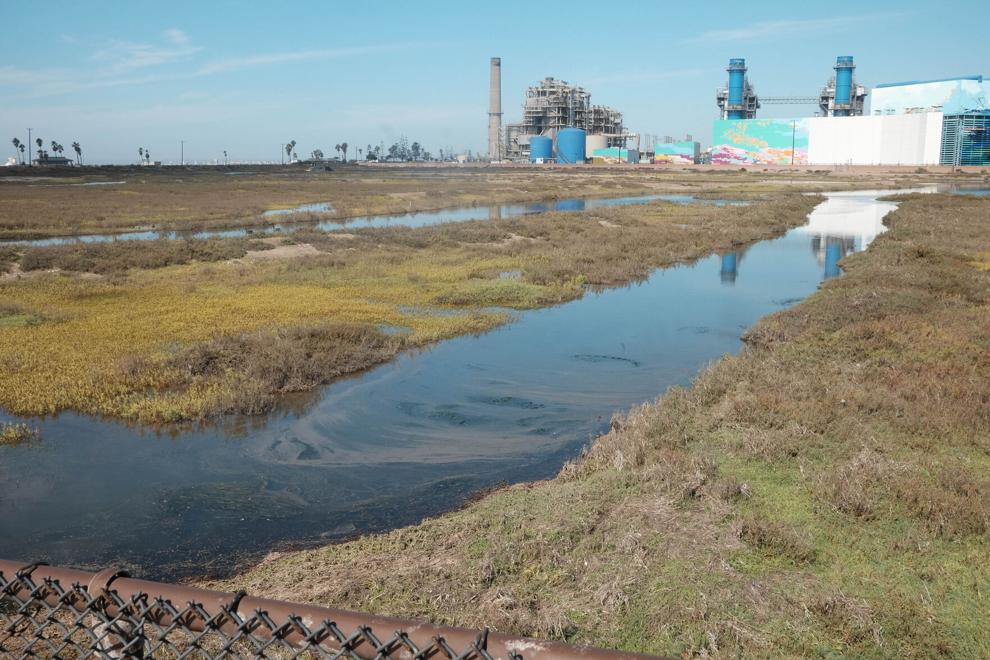 On Saturday, 126,000 gallons of oil spilled along the Orange County coastline, resulting in an indefinite beach closure running from the Huntington Beach pier to the Santa Ana River jetty, according to a press release by the City of Huntington Beach issued on Sunday.
Jennifer Carey, public information officer for the Huntington Beach police department, said that they were first notified about a potential oil slick at 9 a.m. on Oct. 2, but the confirmed oil leak and the magnitude of the situation came in around noon.
Orange County supervisor Katrina Foley, whose district includes Huntington and Newport Beach, announced on Twitter early Sunday morning that the spill came from a broken pipeline attached to an offshore oil platform nicknamed Elly, which sits about eight miles from the coast.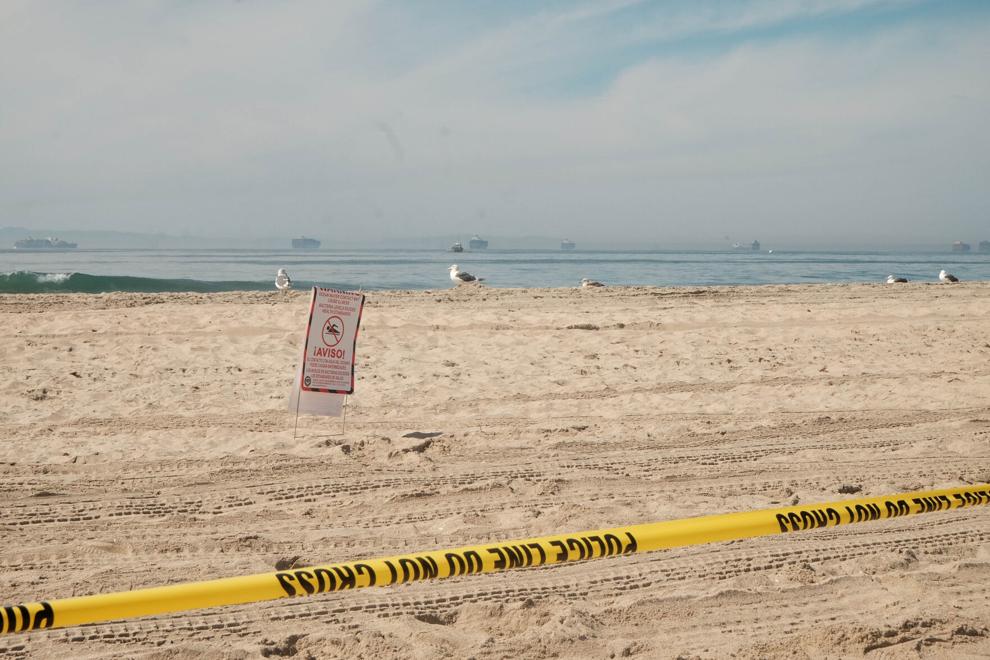 Carey said that the company responsible for the oil spill is Beta Offshore, a subsidiary of the Houston-based company Amplify Energy Corporation.
That platform has been linked to other spills in the past, including one incident in 1999 that caused 2,000 gallons of oil to leak into the ocean off the coast of Orange County.
A Daily Titan reporter reached out to Beta Offshore via telephone on Sunday afternoon, but the company has not called back for comment as of Sunday night.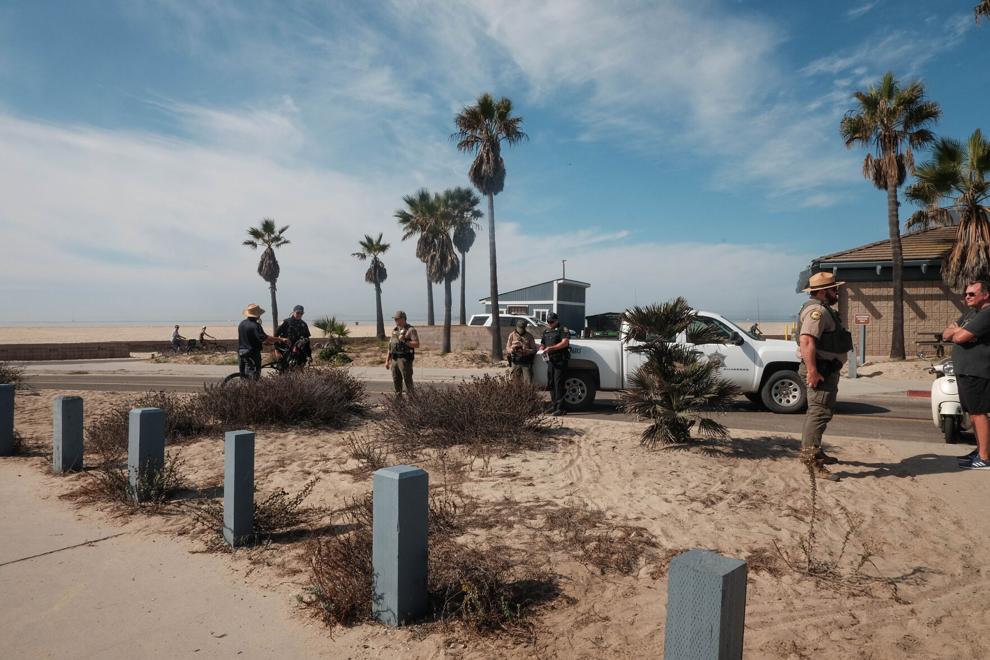 The United States Coast Guard is the lead agency in charge of coordinating relief efforts and investigating the cause, volume and oil type of the spill, according to a press release issued from the Coast Guard on Saturday.
In regards to the cause of the spill, Carey said that she did not have that information as of late Sunday evening, but the Coast Guard investigation is ongoing. She said that they have not released that information yet.
A Daily Titan reporter left a message for a comment from Coast Guard Petty Officer Alex Gray on Sunday afternoon, and he has not called back as of Sunday evening.
Beach visitors are asked to stay off the beach and avoid oiled areas due to the "toxicity created by the spill." The closure applies to both Huntington City Beach and Huntington State Beach.
The city of Huntington Beach also canceled the final day of their Pacific Airshow, which was initially scheduled for Oct. 3.
The city does not have a clear idea of when the beaches will reopen, but Carey said that their efforts were very proactive.
"We have been able to eliminate opportunities for more impacts, but unfortunately, it still is impacting our coastline on the beach and also our Talbert which is located off Pacific Coast Highway and Brookhurst," Carey said.
Unlike Huntington, the city of Newport Beach announced that it will not shut down the beach, and instead, have issued a beach advisory. According to the advisory, people should avoid coming in contact with ocean water and oiled areas. As of Sunday morning, oil can be found between 52nd Street and the Santa Ana River.
Along with the beach remaining open to the public, Newport Harbor will remain open for boats and recreational use.
The spilled oil stretches over 5.8 miles of beach and threatens Huntington's wetlands and marine wildlife.
At a press conference held on Sunday, Huntington Beach Mayor Kim Carr outlined the cleanup efforts and called on the responsible parties to rectify what she described as an "environmental catastrophe."
"In a year that has been filled with incredibly challenging issues, this oil spill constitutes one of the most devastating situations that our community has dealt with in decades," Carr said.
The release stated that skimming equipment, which can be used to separate oil from the sea surface, and booms, which are physical barriers for oil, have been distributed in hopes of preventing the residue from reaching the Bolsa Chica Ecological Reserve and the Huntington Beach Wetlands.
Congressional representative Michelle Steel, who represents CA-48 which includes Huntington Beach, Laguna Beach and Newport Beach, called on President Joe Biden on Sunday to authorize a major disaster declaration. Steel appealed to the president with a letter that she also posted on Twitter.
"It is imperative that the Federal Government assist in recovery efforts," Steel wrote in the letter. "Dead fish and birds are already being reported on beaches and shorelines. I have serious concerns about the environmental impacts of the spill and applaud the workers who are doing their best to prevent oil from hitting sensitive wetlands."
Representative Mike Levin for CA-49 also took to Twitter to discuss the spill.
"We must stop all new offshore drilling off our Southern California coast! I'm leading the House bill to do just that and won't stop until we get it done," Levin wrote in his post on Sunday.