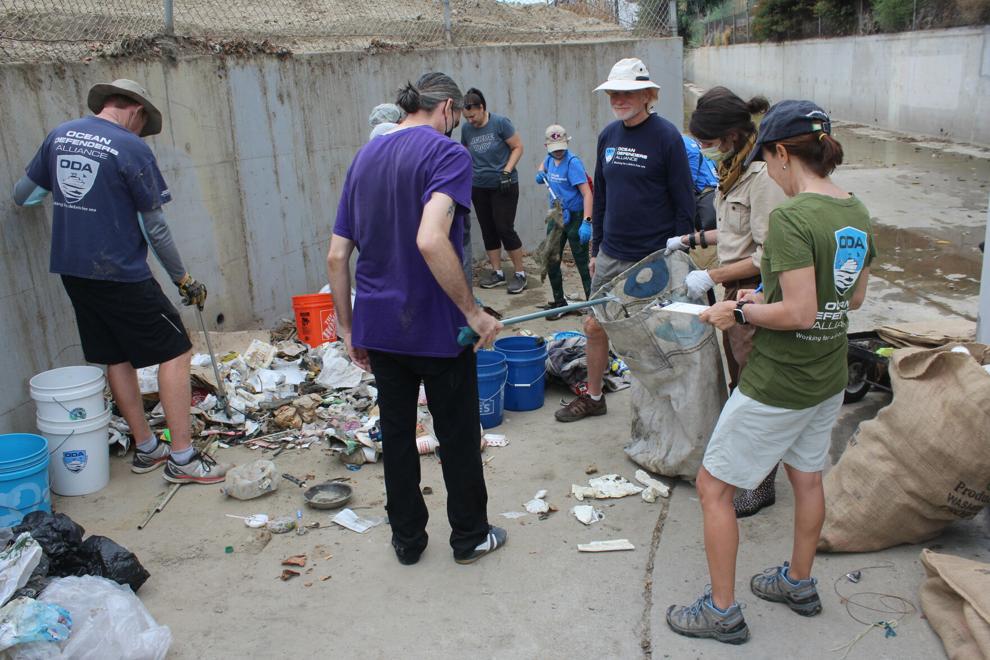 An estimated 3,579 volunteers took part in this year's "Coastal Cleanup Day" on Sep. 18, collecting almost 17,000 pounds of trash and debris from over 30 Orange County waterways, said Orange County Coastkeeper volunteer coordinator Suzanne Welsh.
After a pandemic-induced hiatus, this year's "Protect Your Happy Place" events returned in full force with California State Fullerton alumni, children and high school students among the volunteers who participated in Fullerton, Brea and La Habra.
Ocean Defenders Alliance volunteer Karla Reinhardt organized a cleanup event at the Brea Creek Channel in the city of Fullerton where 19 volunteers collected 350 pounds of trash.
The site, located at Malden Avenue and Chapman Avenue, turned up seven bags of collected trash that included 28 plastic bags, 442 pieces of food wrappers, 82 cigarette buds, 37 soccer balls and numerous pieces of foam and other plastic.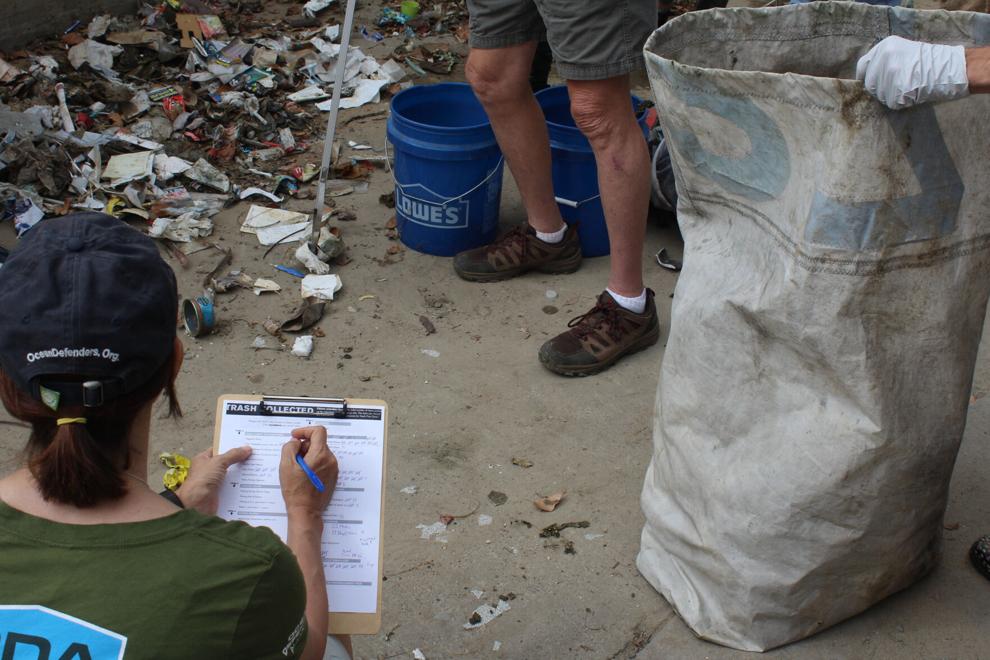 CSUF alumnus Kent Morris said he has volunteered with ODA for at least three years and helped Reinhardt collect and sort through the trash on Saturday.
"I'm an environmentalist and I really believe in what we're doing, and you get more at the source of the problem here because eventually, all this stuff could end up in the ocean," Morris said.
Morris said that most of the volunteers shared the same environmentalist mindset and care for the environment.
Karla Paniagua, CEO of Fullerton food truck Vegan Loba, partnered with Reinhardt to help coordinate the donation of burlap bags for the event and provided volunteers with free lunch.
"I told [Reinhardt], 'We would love to help and do our part and team up' because veganism also connects to cleaning up the ocean and the channel and everything involved — environmentally, ethically — it's all about reducing the carbon footprint," Paniagua said.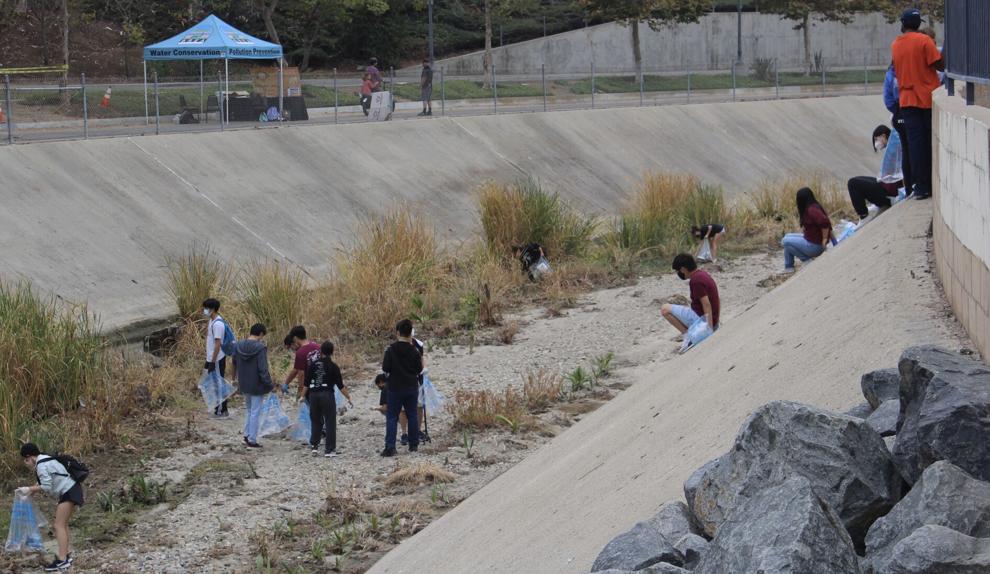 Brian Ingallinera, an environmental services supervisor for the city of Brea, organized a different cleanup event at the Brea Creek Channel behind the Brea Gateway Center.
Ingallinera provided bags, gloves and safety tips for 35 volunteers who climbed down into the steep, muddy channel to collect an estimated 800 pounds of waste and debris.
An even larger event at Coyote Creek in the neighboring city of La Habra drew in about 80 volunteers, where several city employees including city mayor, Rose Espinoza and city manager, Jim Sadro, were in attendance.
Sadro, a CSUF alumnus, said the Coyote Creek system is the biggest creek system in town and it is where they spend the majority of their attention every year.
"It's just a great day where we get anywhere from 80 to, some years, 200 volunteers to come out and spend their mornings going through and picking up debris and trash and other things that get into the waterway system that we don't want to make to the ocean," Sadro said.
He added that without volunteer help, cleaning up the waterways would be much more difficult and expensive.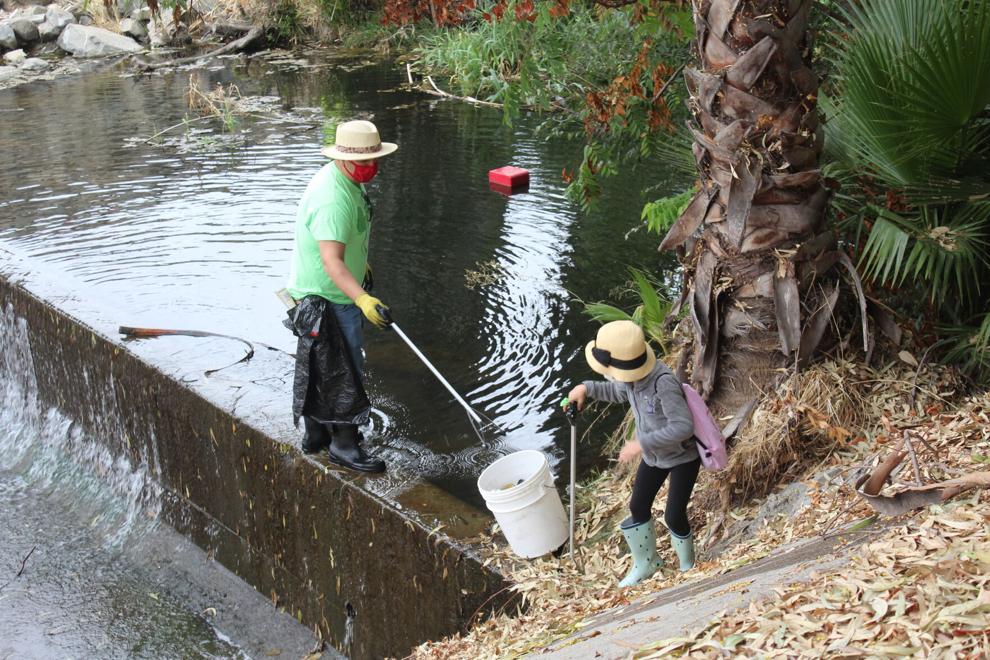 Lydia Ramirez, an engineering clerk for the city of La Habra, helped organize the community event and said they were able to partner with local businesses this year.
Ramirez said Starbucks, Corner Bakery, Chick-fil-a and Crystal Geyser all donated food and beverages for volunteers.
"We didn't think we were [going to] get such a good turn out and we did, and we're very pleased and blessed," Ramirez said.
The La Habra event picked up another 300 pounds of trash, Welsh said.
According to an email from the Orange County Coastkeeper, before the pandemic, more than 7,000 volunteers collected a record-breaking 70,485 pounds of trash and recyclable materials during the three-hour event.
Welsh organized this year's Huntington State Beach site where about 250 volunteers gathered 110 pounds of trash along the beach and beach parking lots.
"I'm amazed by how well they did, even though I'm dismayed that that's how much was out there," Welsh said. "Makes me wish that Coastal Cleanup Day was every month!"