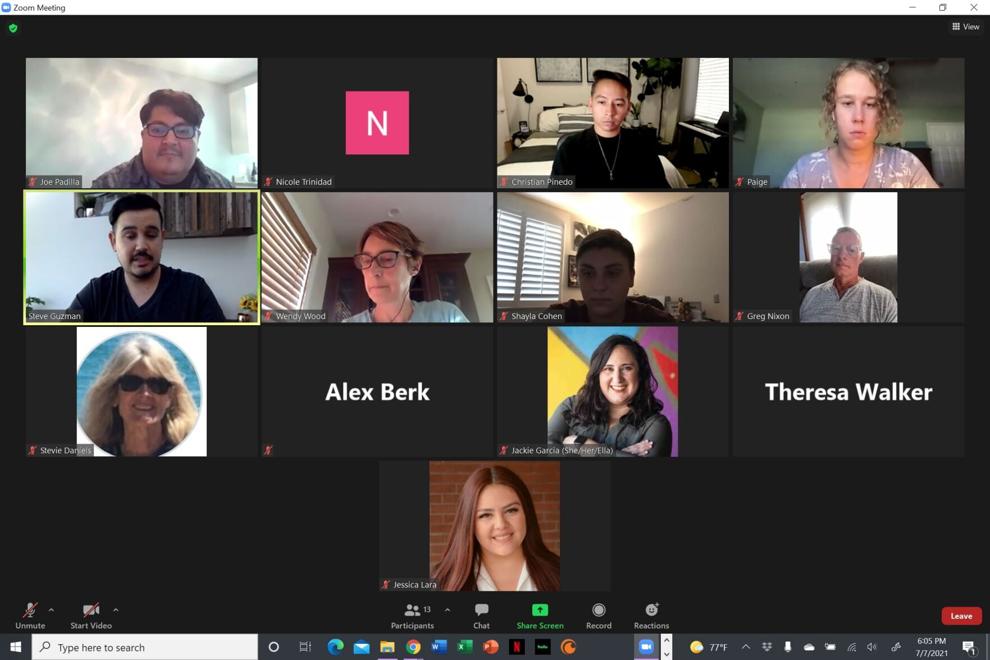 On Wednesday, Big Brothers Big Sisters of OC and the Inland Empire, also known as BBBS, in partnership with LGBTQ Center OC hosted a virtual volunteer info session for adults in the LGBTQ community who are interested in being a mentor — a Big for youth, also called Littles. 
The volunteer information session and orientation introduced Steve Guzman, a Big for BBBS for almost three years, who shared how he was introduced to the program and his concerns about how he would be seen as a mentor. 
"One thing that crossed my mind was, alright well, being that I am a gay man, I don't know how that's going to be perceived," Guzman said. "I also thought about my Little, the little kid that I'd be mentoring, and how his parents would perceive that. But no, I applied anyway."
When a member of the meeting questioned what happens if parents are not comfortable with LGBTQ mentors, Joe Padilla, mentor recruitment manager, responded with how BBBS interviews both Bigs and Littles in a matching process that asks about their personal preferences so they can be properly paired  together. 
After the question and answer period, Padilla gave a presentation discussing more about the program and the requirements Bigs need to meet before and during the mentorship process. 
Bigs are required to be at least 18 years old, pass a background check, have a license and insurance along with a vehicle and pass a DMV vehicle report. They also must attend a volunteer orientation, an interview, reference check and complete two online trainings, one on child safety and one on mentorship that are about 45 minutes each.
When they meet their Littles, they must have two outings a month such as going to new places, trying new foods or seeing a movie. Because of COVID-19, the outings have been virtual, but Padilla said that on July 19, they are moving the program to be back in person. 
Padilla also said that mentors will have a support specialist to help them along the way.
"I want you to know that you won't be going through this alone, we'll be there with you every step of the way," Padilla said. "So when you get matched, you'll be paired with the match Support Specialist, and that person's job is to support you, the Big, the Little and the family all together. We want to make sure that you guys feel that we're there with you to support you."
Jackie Garcia, director of marketing and development at the LGBTQ Center OC, said the plans for the partnership started even before she started working at the center in May. Garcia said that it was a no-brainer in filling the bridge between the center and BBBS by helping LGBTQ youth with long-term mentorship. 
"We thought, 'What an opportunity to help, to work together to ensure that their mentors are culturally competent, but also to encourage our own following, our own community, which we have amazing volunteers and passionate LGBTQ people here in Orange County.' So it just made sense," Garcia said.
Sloane Keane, chief executive officer of BBBS, said partnerships will not affect the mentorship system or the standards itself, but instead promote acceptance of volunteers in the LGBTQ community. 
"Justice, equity, diversity and inclusion is not just a part of our work, it is our work," Keane said. "This partnership with the center is a collaboration that not only provides a safe space for volunteers to be their authentic selves, but aims to show LGBTQ+ youth that they belong, too."
For more information on how to become a mentor or Big click here: https://www.ocbigs.org/lgbtq/