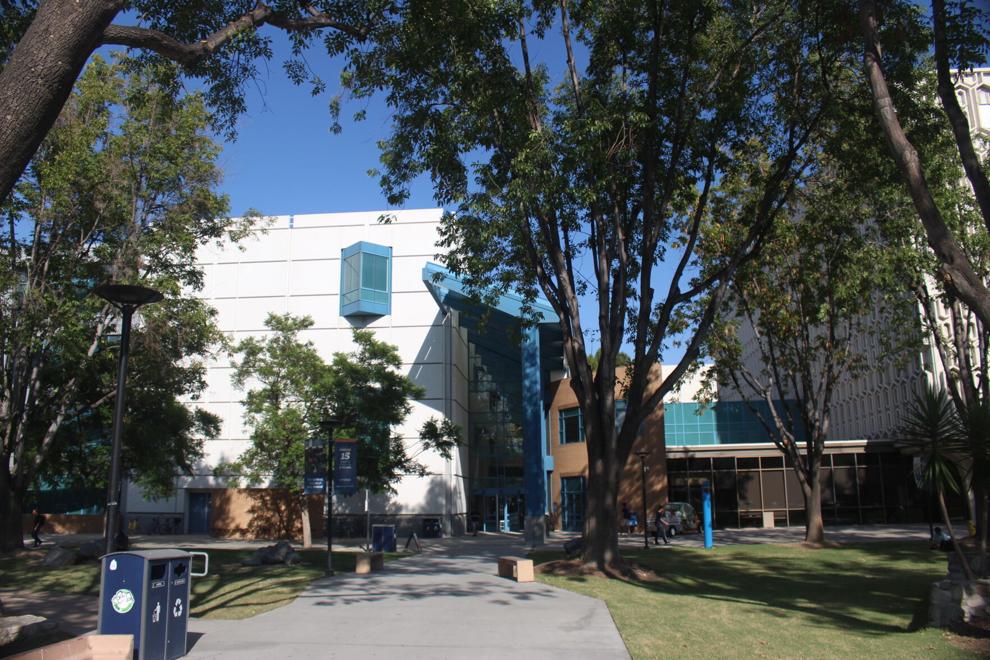 The Academic Senate is in the process of revising Cal State Fullerton's policy regarding students rights' to record or distribute class materials.
The latest revision would require students to have explicit written consent from an instructor to record audio or video course activities and additional consent from classmates to publicly share the materials.  
The policy, which underwent multiple revisions at the Academic Senate meeting on Feb. 2, will include accommodations for students registered with Disability Support Services. Lori Palmerton, the director of Disability Support Services, said she is currently involved in the revision process, and she wants to ensure there are provisions for students with disabilities in the new policy. 
Senator Jon Bruschke, a professor of human communications, said the senate is leaning toward a ban on any recording in class, unless a student has accommodations from DSS or has received explicit written consent from an instructor. 
The Student Academic Life Committee, an Academic Senate committee responsible for reviewing policies regarding academic advice and retention of students and ensuring students rights are included in university policies, will be in charge of editing the policy and providing the new version to the senate. This includes the recommendations made by senators at the meeting to be included in the new policy. 
The current university policy states that students may not make their class content publicly accessible without written consent of both the instructor and students in the class. 
Students who receive permission to record class through DSS must sign the university recording and transcription agreement. It requires students to delete class recordings at the end of the semester, and prohibits sharing or recording class materials without written consent of the instructor. 
Senator Rosario Ordóñez-Jasis, a professor of literacy and reading education, mentioned a concern involving students recording lectures to share outside of class, such as recording an instructor's lecture and sharing it online. 
"I think that an emphasis, or re-emphasis, on recording lectures given that in many states there are laws that are protecting students from recording, actually encouraging to record to show political bias, and that's still a major issue," Ordóñez-Jasis said. 
Freddi Bruschke, a lecturer in geology, said in a phone interview that they have had students counter them on topics that are "not controversial but controversial" that could be taken out of context.
"I've definitely had students who, in tests, when they start talking about the age of the earth — or climate change, or the Big Bang, or evolution — I've had students who start challenging me from what seem to be scripts that are 'anti those things,'" Freddie Bruschke said. "And I know that people are concerned about being recorded, and then doxxed just teaching basic science." 
The senate has yet to decide if all students may have to sign the agreement before they can record in class. 
The Academic Senate will return to meet Thursday, following the Student Academic Life committee meeting on Tuesday.