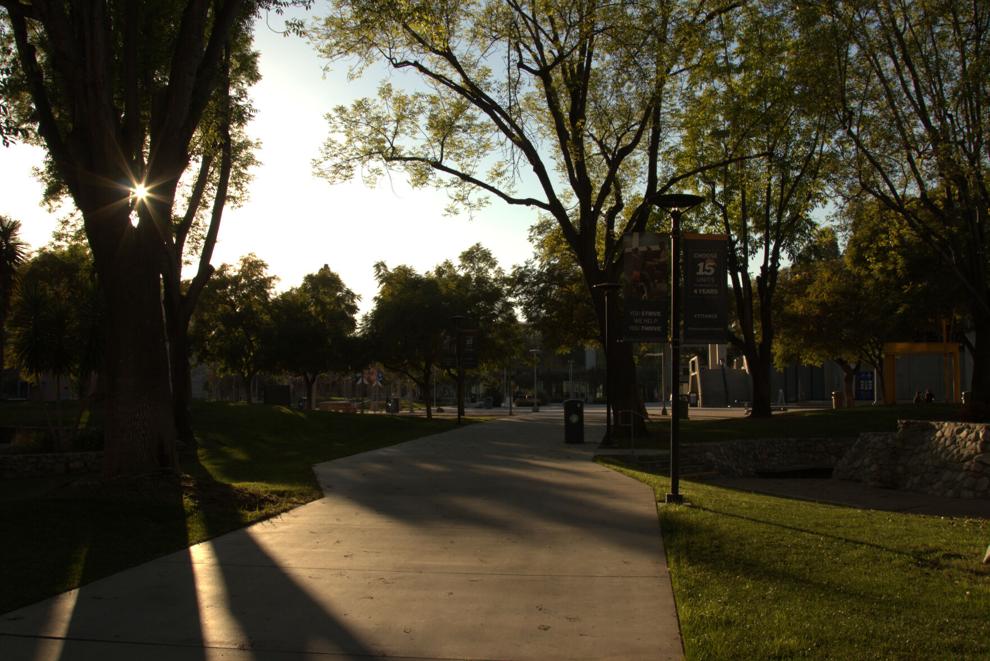 David Forgues, vice president of Human Resources, Diversity and Inclusion, announced on the Cal State Fullerton website the new re-entry date for campus employees has been postponed to August 1, marking a month delay from the original opening date on July 1. 
The campus decided to move the re-entry date from July 1 to August 1 after the California Occupational Safety and Health Administration announced new temporary emergency standards that phases out social distancing until July 31.
The update states that employees should speak with the managers and administrators for their department to receive updates. Until then, employees are required to fill out a single day access request form on the Titans Return website.
On Tuesday, over 600 faculty and staff members attended an employee planning forum over Zoom to address important information about the transition back to campus and answer any viewer submitted questions. 
Forgues discussed two similar plans: the CSUF plan and the plan from the chancellor's office. The CSUF plan states that everyone on campus will be tested for COVID-19 every week, while the chancellor's office plans to require vaccinations from everyone. 
The chancellor's plan will come into effect when there is authorization of a vaccine. For now the campus prepares for COVID-19 testing with 12,000 tests available to test people. 
"We will have enough capacity so there will not be waiting in lines for testing," Forgues said. "We believe we'll be able to accommodate everybody that needs to have their testing done on campus."
People who opt out of the test can upload their vaccination record to be verified. Mary Becerra, director of Student Wellness, gave a demonstration showing how to upload a vaccination record online. 
People can also upload records on the Student Wellness' landing page in the Titan Health online portal and it is required to acknowledge the consent to share COVID-19 Vaccination Compliance, COVID-19 Vaccination by uploading vaccination card and Privacy Practices notice. 
"It's important that you know that by releasing information, we're not sharing your vaccine status. We're sharing whether or not you have either opted out for testing, or you met some degree of a mandate should a COVID vaccine become mandated in the future," Becerra said.
Forgues said that as of now, 40% of employees have uploaded their vaccination records. 
John Beisner, executive director of risk management and compliance, said that as of June 1, the CSU has lifted traveling restrictions and "any travel deemed essential by a vice president." 
Requests for blanket travel  — covered business travel expenses within the state — is also permitted as long as the person states the essential purpose on the blanket travel authorization form and is limited to that category.
Amir Dabirian, vice president for Information Technology and chief information officer, discussed the plan to employees for receiving devices prior and after re-entry to campus.
Laptops will also be distributed in the device request loading dock in the basement of the Pollak Library. The IT department will help transfer all files into Dropbox and replace desktops for laptops using a docking station. 
"What we're doing is we want to make sure all your data is all being transferred into Dropbox and brought into a laptop so it's accessible from your laptop," Dabirian said. "Once we do that, and you're comfortable with it, we'll make sure that the desktop is moved and back to us."
 Dabirian said specialty equipment such as double monitors or specialized keyboards can be kept at home and there is no rush into returning them right away. 
Another resource available for employees is the Employee Assistance Program (EAP) which holds one-on-one telephone and virtual support sessions with an EAP counselor to assist in adjusting reentry on campus. 
"Having some fear and anxiety is understandable, we all do," Forgues said. "This has been a time filled with anxiety and fear. We invite you to take a mental health break and check in on yourself with the help of our EAP professionals whose goal is to help you re acclimate to the workplace successfully." 
Support sessions will be available every Monday from 10 a.m. to noon. and Thursday from 3 p.m. to 5 p.m. The website for Human Resources, Diversity and Inclusion has links to join sessions as well as more information and access to planning forums for employees.