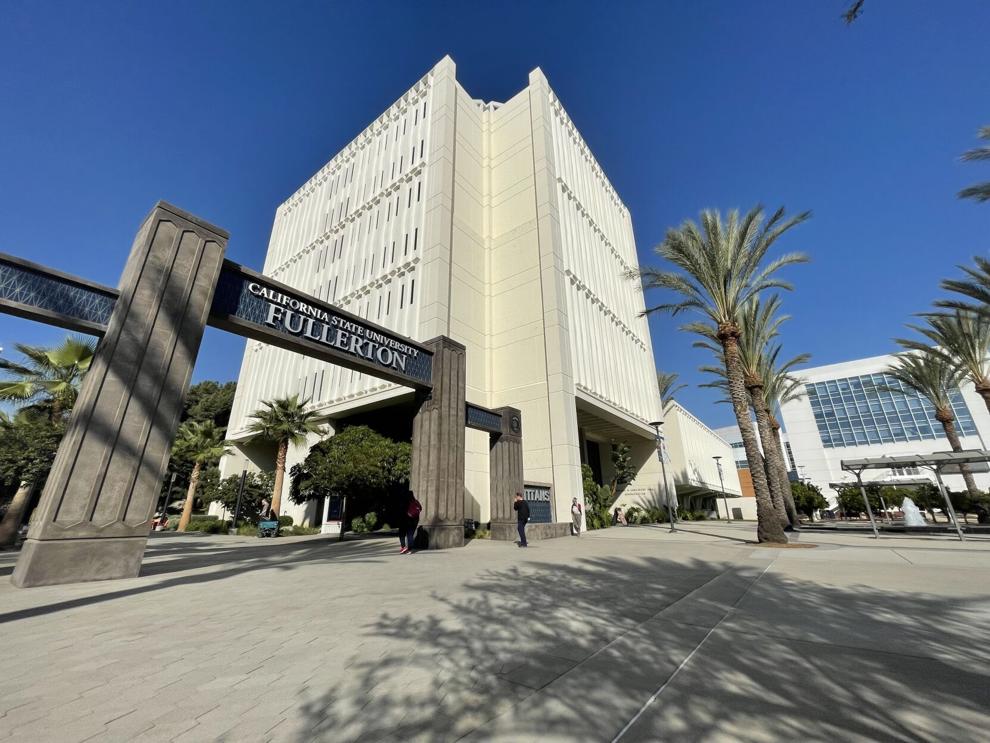 Cal State Fullerton's spring class schedule has been released, with 80% of classes being offered in-person compared to the 60% of undergraduate classes offered in-person this semester. 
In an email sent to CSUF students regarding the spring class schedule Carolyn Thomas, provost and vice president for Academic Affairs, and Vice President for Student Affairs, Tonantzin Oseguera said the university will be offering more in-person classes during the spring semester for its students rather than online classes     
"This spring, about 80% of our courses will be offered in-person, while the remaining 20% will be offered online or hybrid," the email said. "This means that this spring, while there will be some online courses, most courses will not be offered in an online modality and accordingly, it will be quite difficult for students to register for a completely online schedule." 
Jordyn Seward, a freshman psychology major, said she prefers in-person classes over online classes. 
"I feel like I can't study well alone, so I need to go in person to force me to actually study and understand," Seward said. 
Before the pandemic, 90% of the classes were in-person, but the university shifted to online learning in March 2020. During the semester, the university continued to provide some classes virtually in order to ensure flexibility in case health and safety guidelines demanded it. 
Seward said the university should continue to provide in-person classes and online classes for students because everyone works differently.
"Some people work better in different ways. So like, I work better in-person but other people might work better with zoom," Seward said.
Due to continuous improvement in health and safety guidelines in the area, the university is now planning for a regular spring semester on campus, according to the email. Online and hybrid classes will also be available during the spring semester for students and faculty members who prefer to work online rather than in person.
"We have doubled the number of online and hybrid offerings for spring when compared to pre-pandemic offerings going from 10% to 20%," Thomas and Oseguera said. "It is our expectation that we will continue to adjust and possibly increase the offering of online and hybrid options in future semesters, depending on demand, the increased effectiveness of online and hybrid modalities, and other factors."
Freshman and studio arts major, Kylie Nguyen, said the university should continue to offer both in-person and online classes to accommodate all students. 
"I think it would be best to compensate you know for people who don't really want to be in class for COVID reasons," Nguyen said. 
The email said that the university is not planning on providing more online or hybrid classes for two reasons — classes must be approved beforehand and the university believes the Titan way of learning is done in-person. 
In order for a class to be approved to be taught online or as a hybrid, the class must be reviewed so the university can know that the classes offer students a high-quality learning experience, according to the email.
"The classes students take are, of course, an important part of the experience of higher education that transforms your life," Thomas and Oseguera said. "Also important, however, are the co-curricular opportunities offered on campus, the relationships that form on campus, and the exchange of ideas that happens, often unplanned, on campus. For these reasons and others, even as we embrace more online and hybrid learning options, we will continue our primary focus on in-person education experiences."
Registration for spring classes open on Monday, November 1. 
A previous version of this article incorrectly stated that "Before the pandemic, 90% of the classes were in-person, but the university shifted to online learning in March 2021." The correct date for this statement is March 2020.