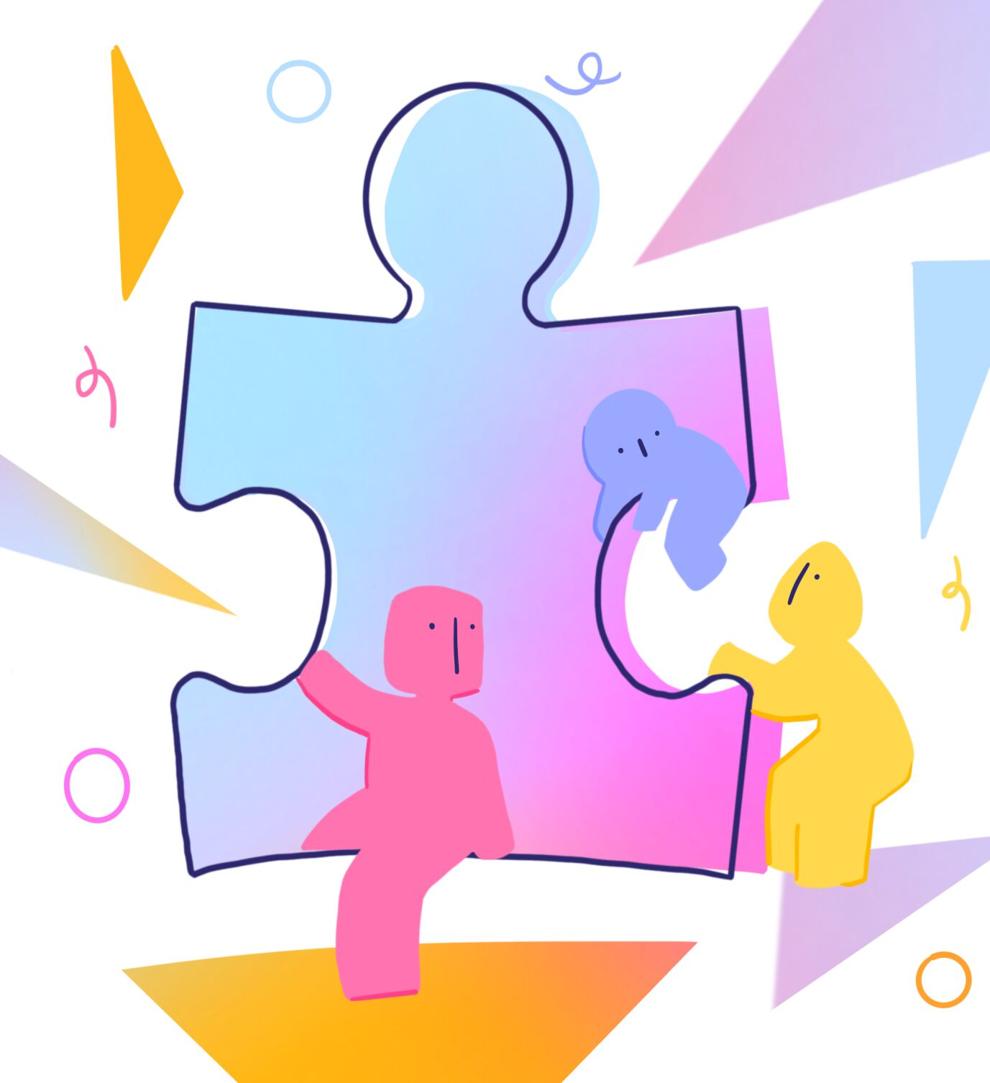 For an advocacy group that claims to support individuals on the Autism spectrum, non-profit organization Autism Speaks falls short in various ways. 
Since its creation in 2005, Autism Speaks has faced backlash for its problematic efforts to spread awareness of autism spectrum disorder, also known as ASD. Sixteen years later, the company has continued to make minimal efforts to better serve autistic individuals.
The lack of representation within the board of directors, the spread of harmful rhetoric and the skewed financial allocation should be enough for people to stop supporting and donating to Autism Speaks. However, the organization disguises its true motives behind its "inclusive" rainbow puzzle piece and a disingenuous mission to "promote solutions across the spectrum and across the lifetime." 
In 2016, Autism Speaks removed "cure" from its mission statement, recognizing that there is no cure because there is no singular form of autism. It's a spectrum, meaning there is no one-size-fits-all remedy that will change someone who has an ASD diagnosis. That being said, the organization has yet to prove its message of inclusivity by choosing not to hire individuals with ASD to represent the people they serve.
The website is embellished with words like "advocacy," "inclusivity " and "support." However, out of 24 members on the board of directors, none of them are on the autism spectrum. They do, however, represent major corporations like S.C. Johnson, Goldman Sachs, FX Networks, AMC Networks and RSE Ventures. This makes people question the motives for joining the non-profit organization.
Organizations like Autistic Self Advocacy Network and Self Advocates Becoming Empowered not only employ individuals with disabilities, but also give them a platform to raise their voices as board members. Self Advocates Becoming Empowered's mission is to ensure that people with disabilities are treated as equals and are given the same rights, responsibilities and opportunities to speak up for themselves. 
Autism Speaks is so focused on finding "solutions" for autism through research and medicine that they gloss over the fact that this perspective is a part of the issue. Opposing organizations prove that the real solution is advocating for autism acceptance, not searching for scientific cures. 
According to Autism Speaks' website, national data shows that most autistic adults are unemployed or underemployed, despite having the skill sets and expertise to excel in the workplace. Many autistic individuals are capable of speaking for themselves and it seems like Autism Speaks knows that. Yet, the association continues to speak for those with the condition, rather than uplifting their voices. 
In December 2007, Autism Speaks hired its first autistic employee, John Elder Robison, a prominent self-advocate. From the inside, he noticed many troubling aspects. Robison's role was limited to recommending courses of research; he did not have a say in public statements.
"It embarrassed me to be associated with them, but at the time they were the largest private funder of autism research in the USA and I thought my impact there might be more impactful than at a smaller organization," Robison wrote in his book titled, "My Time with Autism Speaks."
In 2013 he resigned from the science and treatment advisory board because of an article co-founder Suzanne Wright posted on the website, which he found to be "extremely offensive." She wrote that families affected by autism are left to, "split up, go broke, and struggle through their days and years." The message has since been taken down, but traces of this questionable outlook remain.
Because the focus continues to be on advancing research and finding solutions for ASD, Autism Speaks' board members must shift their attention inward and ask themselves what they are doing to see change. Allocating a percentage of its budget to higher research is great, but they must consider other factors that are more important.
As revealed in the organization's 990 Non-Profit Tax Exemption Form from 2018, 48% of its budget went to marketing campaigns to draw in financial donations while only 1% of the budget went back to supporting families in need of services. There needs to be less money spent on lobbying efforts and more on supporting families affected by ASD.
"When I looked at the research Autism Speaks was funding, I saw next to nothing that had potential to resolve the problems I saw among autistics," Robison wrote in his book. "Instead they were heavily focused on basic genetics and biology."
In April, Autism Speaks celebrates World Autism Month. Going forward, the company must recognize that it is not enough to merely spread awareness of ASD and other neurological disorders through marketing and research. It must also fully embrace and advocate for individuals who have been neglected, villainized and manipulated by organizations like Autism Speaks. Additionally, it must also stop speaking on behalf of individuals with autism and let them speak for themselves.