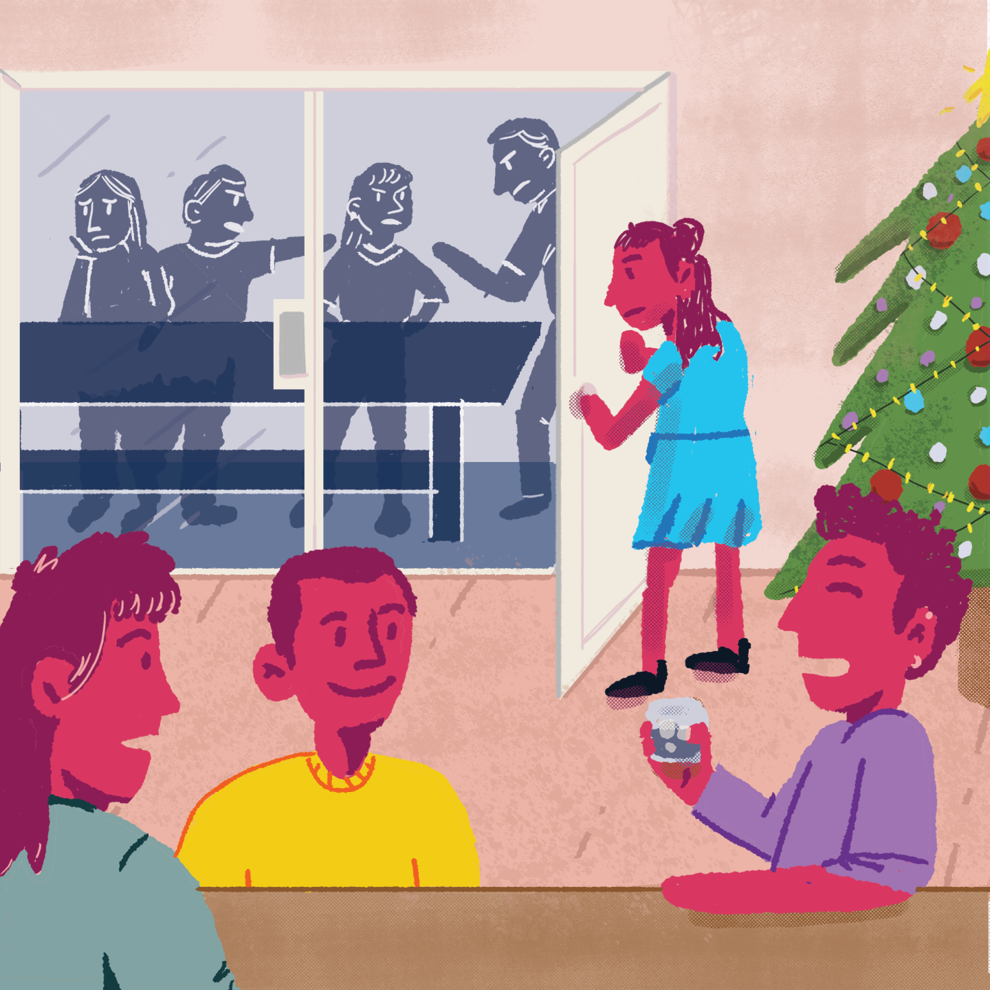 The holiday season doesn't always live up to the Hallmark ideal of families with coordinated red and green sweaters who sit around sipping hot chocolate in front of a roaring fireplace. The expectation that holidays should be spent with family is reinforced everywhere this time of year, from cheery Christmas songs to family-oriented television commercials, but for those who constantly engage with abusive, estranged or otherwise toxic family members, the holidays and promise of family get-togethers can be anxiety-provoking. 
Last year, the pandemic and Centers for Disease Control and Prevention's recommendations against family gatherings offered an easy excuse for avoiding familial obligations. However, a simple exit is not evident this year, as the Transportation Security Administration expects passenger volumes to be close to pre-pandemic numbers during the holiday season. 
If the thought of family dinners is enough to fill one with dread, this year may be the time to reevaluate the decision to plant oneself back home for the holidays. Fueling the trip out of guilt more than love is not worth the emotional and financial burden. As blasphemous as it may be, no one is under obligation to visit family for the holidays. Emotional health comes first and if your Christmas dinner is likely to escalate into another painful memory, consider staying in your personal safe haven. 
The decision to opt out of family gatherings during the holidays is bound to trigger some drama, but there is nothing wrong with setting firm boundaries and sticking to them. Preparing some stock responses to control conversations with more persistent relatives could be useful, but it is vital to remember that one's own emotional well-being is sacred. 
While family members may attempt to guilt-trip relatives or other members for formally uninviting themselves to the gathering, one's happiness and security supersedes. Even if the decision to avoid family during the holidays is finalized in a matter of seconds, that doesn't signify that the festive day should be spent alone. Reaching out to some supportive friends and planning a Christmas get-together would likely amplify one's energy. There is also a likelihood of being invited to someone else's home for holiday festivities. Choosing to spend the season with one's family of choice rather than family of origin is perfectly valid. 
Keep in mind that the entire family doesn't have to be cut off if a few family members are creating tension. Be open with trusted family members and vent out all of the bottled emotions. There is a chance that they might not be aware of the dysfunctional family dynamics and once they are caught up with the dilemma, they may offer genuine support.
Being forced to visit family when it will inevitably lead to strife could do more harm than good for family relationships. Distance may be the best method for maintaining peace. Initiating a family Zoom party or scheduling a one-on-one phone call with family members that bring comfort would be practical in lieu of an in-person visit. 
Snapping the cord from family may not be an instinctive choice to settle on. Instead, it is important to set time limits for interaction. Communicating with family and asserting that you can only stay for a certain time or that you have to leave after dinner establishes healthy boundaries. When chatting with family members, it is best to stick to neutral topics of conversation and be deliberate about the level of emotional engagement that is willingly being invested. In the event that a brief amount of time proves to be too triggering, stepping out from the overpowering and draining atmosphere provides a breath of fresh air. 
The holidays are stressful enough as-is. No one should feel obligated to pressure themselves to absorb the negativity just for the sake of those who can't respect boundaries. Although distancing yourself from family during the holidays can be a painful decision, you have every right to nurture your mental and emotional well-being.