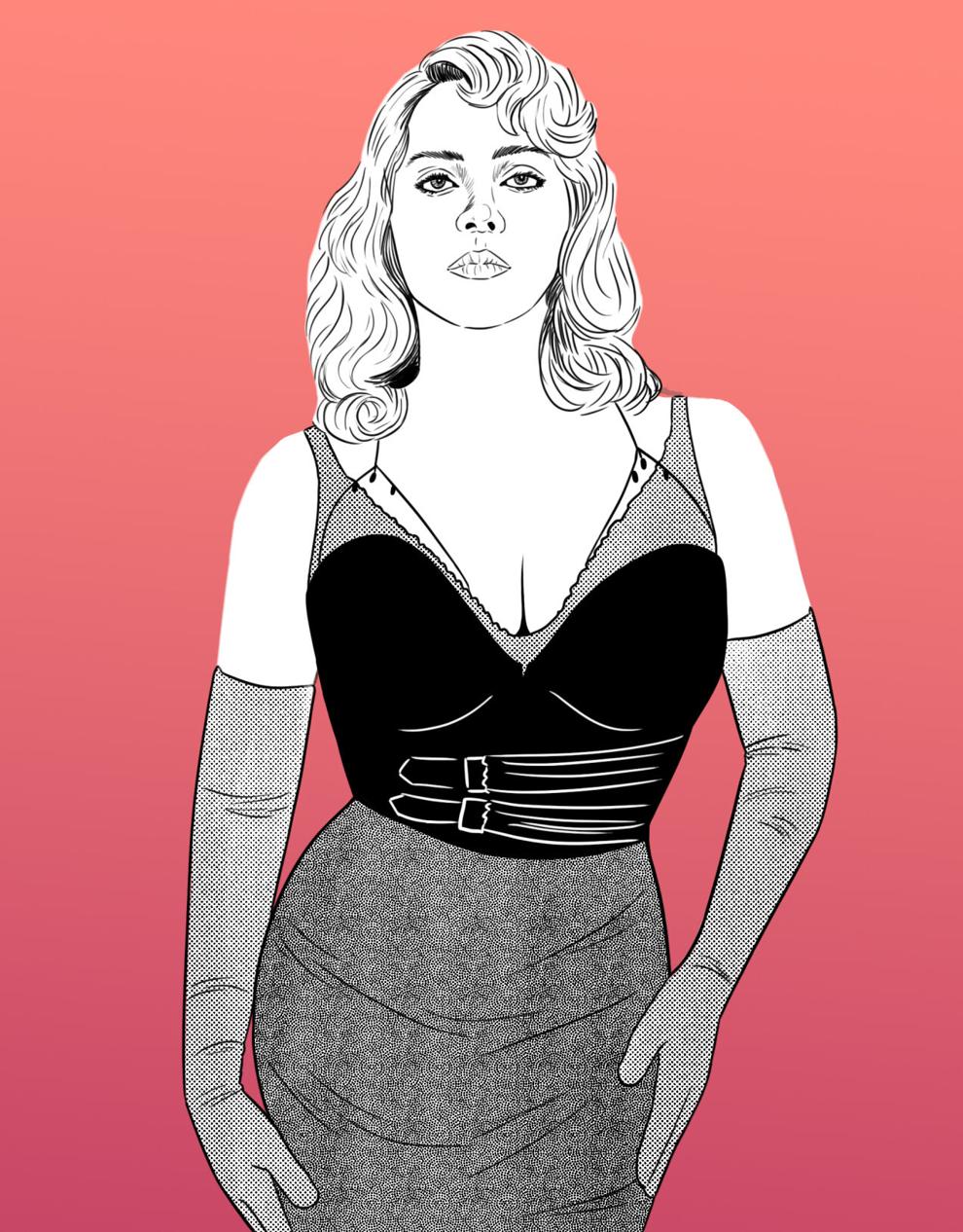 Many were floored last week by pop superstar Billie Eilish's lingerie bombshell plastered on British Vogue's June edition. 
Shedding off her signature baggy look to embrace her femininity spoke volumes as Eilish shattered gender stereotypes. Her style appeared to do a complete 360, dressed in a pink Gucci corset and skirt layered with Agent Provocateur skivvies and latex gloves, emulating 1940s glamour. 
While some have argued that the glitz and glam of Hollywood have crushed Eilish's identity and conformed her into this new persona, it is clear that Eilish isn't flaunting her body for validation, as her confidence beams through the vintage photoshoot. As an advocate for body positivity, Eilish empowers multitudes of women to seize their power back from social institutions and seemingly cemented gender norms.
"Suddenly you're a hypocrite if you want to show your skin, and you're easy and you're a slut," Eilish said in an interview with journalist Laura Snapes for the New York Times. "Let's turn it around and be empowered in that. Showing your body and showing your skin — or not — should not take any respect away from you."
Women don't live for the arousal or pleasure of others. Social institutions like Hollywood have perpetuated an overtly sexual culture of minors and young adults role-playing. 
Eilish dodged Hollywood's attempt to objectify her. Patriarchal beauty standards do not apply to her and should not corner any woman into submission. 
Some critics have recently blasted Eilish for supposedly caving into modernized beauty standards, sexualizing herself through these nude teases. Others argued that she was "original" in her old style and sadly assimilated into the filtered and photoshopped world. 
Even some misogynistic headlines attempt to pry at Eilish's call for universal body positivity. Daily Mail's convoluted and distasteful headline seemed to project their own insecurities onto her as it read "'Proof that money can make you change your values and sell out': Fans shocked as Billie Eilish swaps baggy clothes for lingerie in Vogue —  despite years of vowing to 'hide her body.'" 
A confident woman that declares to the world that she will not fall victim to misogyny and patriarchal beauty standards is praiseworthy, and society's immediate reaction to tear down Eilish's body positivity and try to mold her into a cookie-cutter identity is far from acceptable. 
Countering the body-shaming article on her Instagram story, Eilish re-posted an altered graphic, created by Emily Clarkson, of the Daily Mail headline. 
The altered headline read "Proof that women can change their minds and reclaim autonomy over their bodies — despite years of being an actual child." 
After Eilish's Vogue shots, posted on her Instagram platform, garnered a million likes within six minutes, Clarkson aired her exasperation toward Daily Mail and the body shamers.
Referring to a past instance where Eilish is seen in a camisole, Clarkson said that the news flooded everywhere from seeing Eilish not in her typical cloaked head to toe attire. Clarkson said, "It was like she asked us not to sexualise her and they took it as a challenge."
Clarkson's graphic hit the nail on the head, exemplifying that no matter what fashion statement a woman makes, she is subject to criticism. What's more, the Daily Mail article was written by a woman. 
It is no shocker that Eilish is reinventing herself and simultaneously maturing. She is 19-years-old and has the right to reinforce her independence and femininity. 
Spoiler alert: Eilish is no different from her past self, but rather she is simply evolving.
Eilish is not the problem. The consumption of hypersexualized images of young women and the constant perpetuation of gender stereotypes is the problem. Many women feel as though they are at their breaking point, constantly having to defend themselves from being inhumanely labeled as property. 
Supporting body positivity advocates like Eilish, as well as introducing important education and training programs are important tools for combatting the hypersexualization of women. 
Through her recent photoshoot and career, Eilish has proven to audiences the power in body autonomy, despite criticism and slut-shaming from others. In the words of Eilish herself, "It's about taking that power back, showing it off and not taking advantage with it. I'm not letting myself be owned anymore."