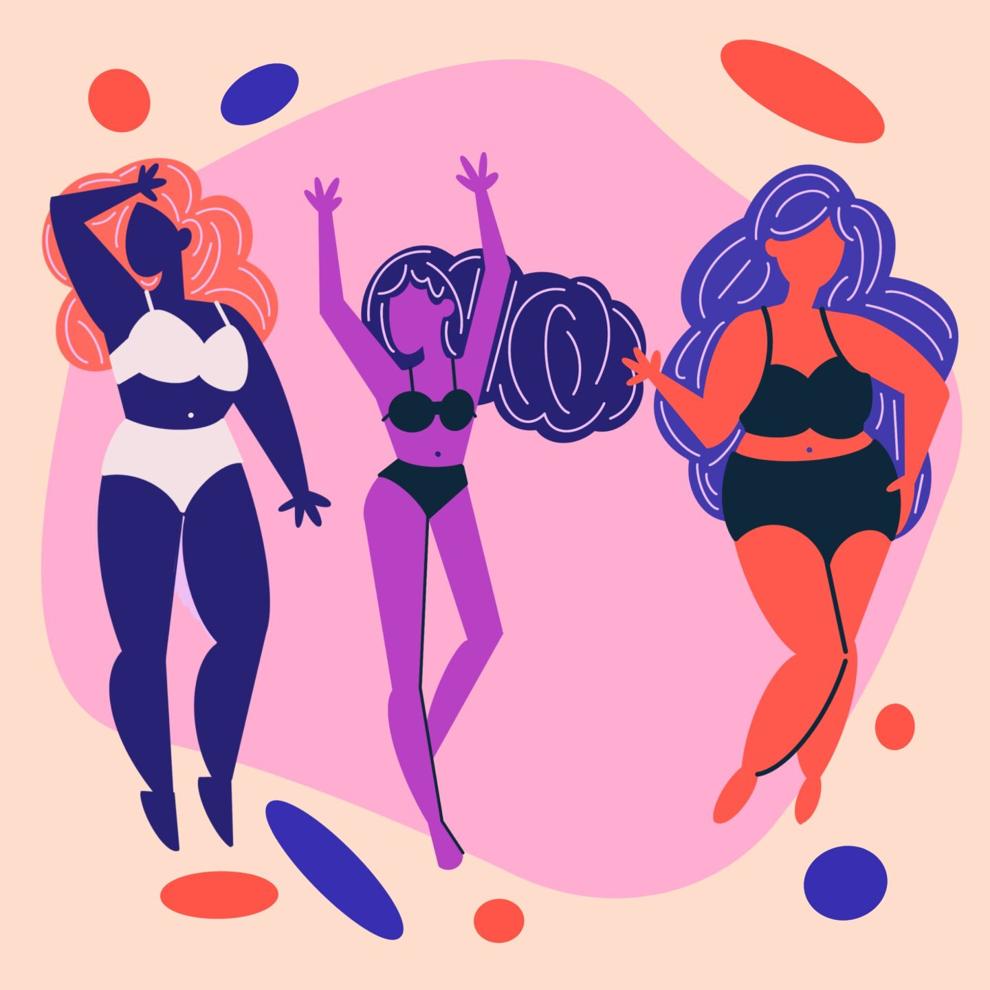 Amid all the snide remarks, weird stares and poking at one's body shape, curvy women have found a way to embrace their thickness through the body-positive movement. These women created an inspiring and revolutionary movement that strives to end the stigma of a one-size-fits-all beauty standard. 
In spite of any external criticism, the body-positive movement must continue advocating for the appreciation, functionality and dignity of beautiful curvy women. Every woman's physiological differences should be enshrined and praised.
In the fashion industry, representation of thicker women and body positivity is ever-growing, such as Victoria Secret's partnership with Paloma Elsesser, a body advocate and model, to design new products and "rally support for causes vital to women." 
Similarly, ModCloth supports the movement by providing clothes that are inclusive to plus-size women, from XS to 4X. They also promote authenticity with their models as they signed the "Heroes Pledge for Advertisers" in 2014, which promises not to alter the size, color or proportion of models' physical features in photos. 
However, some plus-size women are still not receiving society's support because they don't fit the Photoshop-brushed image of a small waist and slim figure. 
Even though the body-positive movement was initiated for curvy women to radiate confidence in their skin, the movement has hit roadblocks. Some thinner women may be condescending toward plus-size women, while simultaneously bathing in vanity from social media. Excluding curvy women, and even condemning them for accepting their body is body-shaming. 
While some women may be labeled as too thin to represent the movement, other women are perceived as too big or an unhealthy size. These plus-size women experience public scrutiny on social media as they flaunt their bodies in a bathing suit or a flashy outfit. They don't showcase their bodies to promote unhealthiness. They take charge, encouraging plus-size women to be fearless in combating society's expectations of what they can wear. 
Many women experience insecurities with their bodies. According to the University of Texas at Austin, 85% to 95% of women in the United States aren't happy with their bodies. Regardless of size, all women should aim to uplift each other, instead of contributing to their pre-existing feelings of insecurity. 
Brittani Lancaster, a body-positive TikTok influencer, is dedicated to helping women embody a loving self-image, especially after recovering from an eating disorder. Although Lancaster's positivity has touched many plus-size women, some users continue to leave negative comments that invalidate videos of her unashamedly exposing her tummy or the cellulite in her thighs. 
To spread true positivity that embraces the uniqueness of women's bodies on social media, users can navigate and inform themselves on the messages from body-positive organizations like Body Image Movement, which aims to end "the global body-hating epidemic."  This organization posts inspirational messages, provides educational resources and promotes a positive self-image book for children called "Embrace your Body." 
Another organization that helps boost positive body images is Adios Barbie, an organization run by feminists that broadens the concept of body-image to include identifying race, gender, sexual orientation, disability, age and size. On their website, they teach people about media literacy's influence on consumers' perceptions of body shapes and how to become an educated consumer. 
Social media users should also keep an eye out for pervasive, demeaning comments online by utilizing their knowledge on media literacy. It would also teach users that posting degrading comments about someone's body is a projection of their own body insecurities. By authentically understanding and embracing women's unique and divine bodies, they can find their space in the body-positive movement.