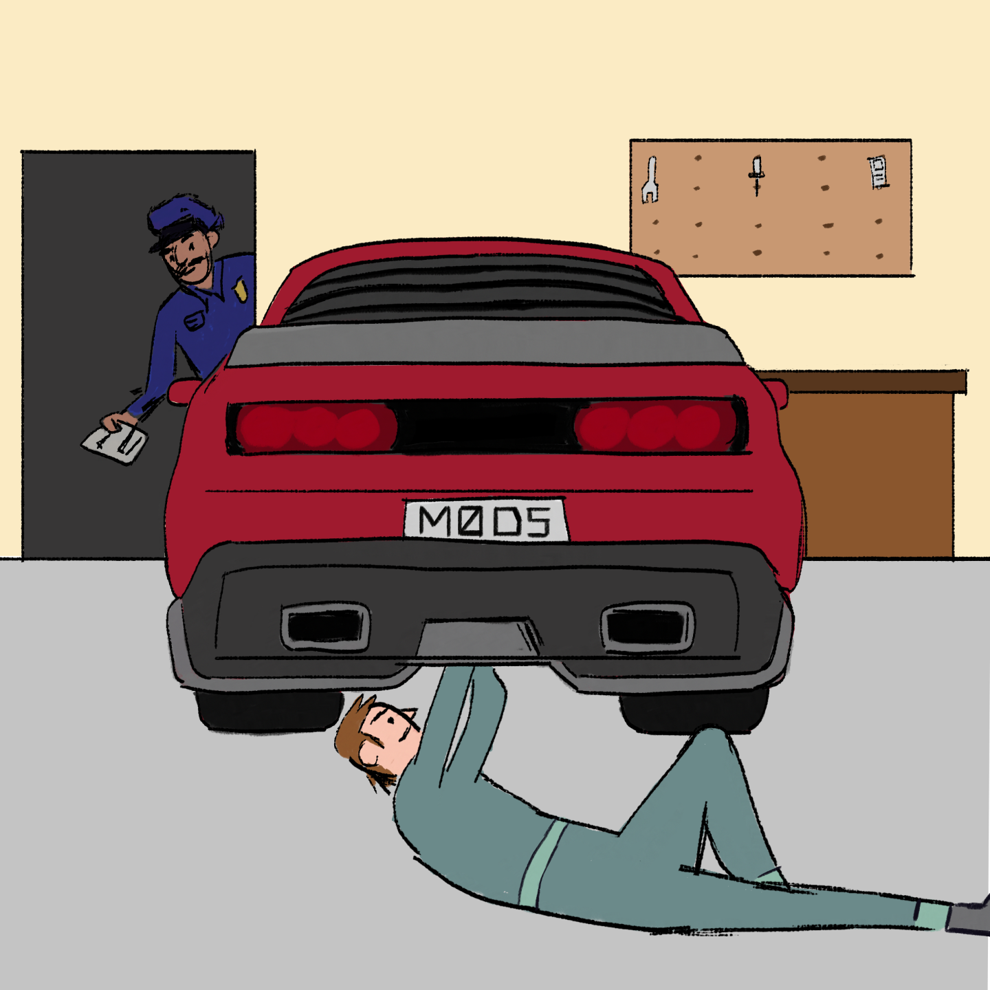 California has always had a thriving car culture stemming from local car shows to racing events such as the Acura Grand Prix of Long Beach, and even illegal street races that have become more prevalent in recent years. Car culture equates to dazzling one's prized treasure. For this reason, car enthusiasts should be able to modify their cars to their liking without California car regulations restricting their stylistic creativity.
But like anything in the world, there will be a cost – a tax or fee that drivers must pay if added modifications negatively impact the environment. This can balance out the emissions that are being put by charging for high toxin emitting modifications. The money that is paid can later be used in ways to help combat global warming and the emissions that are brought about by motor vehicles. 
However, stylistic modifications like stancing, which involves lowering suspension, stretched tires and negative camber pose no real threat to the environment or other drivers. Other modifications such as changing the color of headlights aren't harmful for the environment, further highlighting the lack of utility behind certain regulations.
According to Top Speed as reported by Motor Biscuit, the state of California has one of the strictest set of laws when it comes to what is street legal for car modifications. 
Some of the car modifications that are illegal or are only street legal, to an extent, in California include certain exhausts, window tints and license plate covers. 
The main arguments against many car modifications in California are the threats they pose to the environment, as well as the problems they can cause to other drivers and pedestrians on the streets or residential areas. 
With the growing concerns of global warming around the world, there has been a huge emphasis on the impact that car emissions are causing on the planet. 
According to the United States Environmental Protection Agency, "Greenhouse gas (GHG) emissions from transportation account for about 29 percent of total U.S. greenhouse gas emissions, making it the largest contributor of U.S. GHG emissions. 
Between 1990 and 2019, GHG emissions in the transportation sector increased more in absolute terms than any other sector."
While it is understandable for a state to apply regulations to better environmental standards, mods that are strictly for aesthetics serve no real purpose to be regulated. The reasoning behind other restrictions is consistent with overall safety, whereas regulations to stylistic decisions made by a car owner is an example of government overreach.
With temperatures rising and many habitats being destroyed because of large amounts of emissions being put out, especially from motor vehicles, it is clearly an immediate concern. So much so, that as of July 2021 California has added new regulations that can cause cars to fail a smog check if illegal software modifications lower the emissions control of vehicles. 
The immediate hazards of car modifications are the catastrophic accidents that occur as a result of some car enthusiasts showing off these modifications at illegal street gatherings. Although these accidents don't directly correlate to vehicles' modifications, the lifestyle that some car enthusiasts live by are. This is why many crackdowns have been initiated to lessen accidents and the enormous gatherings of ecstatic car enthusiasts. 
One way to combat these illegal street gatherings is to hold them at legal venues such as race tracks. This allows for an area that car enthusiasts can safely display their prized possessions. Car enthusiasts can legally race without endangering other lives on the road. Hosting these events would not only ensure pedestrians' safety but it could bring in revenue for these shows.
Car modifications can be dangerous if unregulated, but if necessary precautions and fees are implemented, enthusiasts can freely customize their treasured automobiles without facing further repercussions.