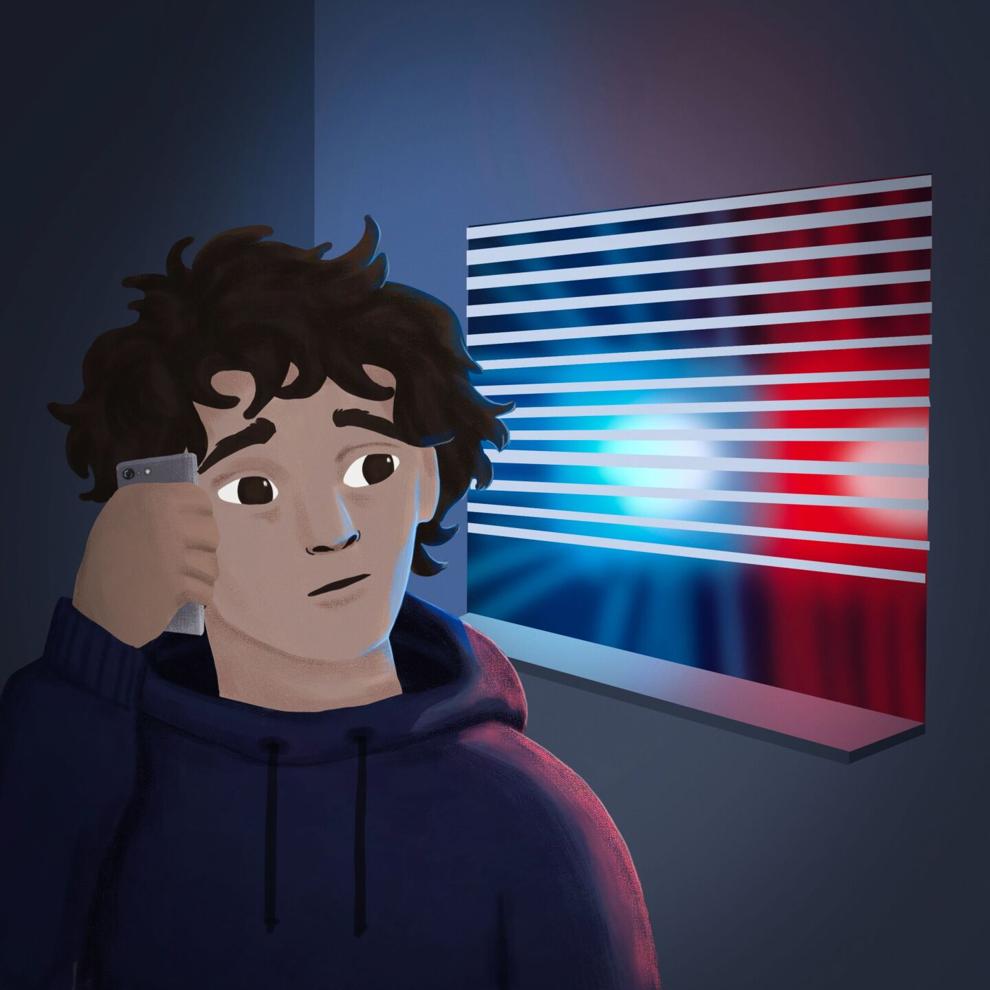 California unveiled 988 as a shortcut to National Suicide Prevention Lifeline call centers last month, but some social media users were quick to advise the public to avoid calling it due to possible non-consensual police interactions, forced psychiatric care, and emotional and financial distress.
People who call 988 may experience similar, if not more traumatic, experiences due to the systemic flaws with the mental health care institutions in California. A shortcut does not fix the underlying issues of the National Suicide Prevention Lifeline.
Ileana Lugo, Cal State Fullerton 2021 graduate with a B.S. in Human Services with a mental health emphasis, said that hotline policies and a lack of a connection to the community they serve can make volunteer-run hotlines ineffective.
A 2022 Slate article titled "Who's listening when you call a crisis hotline" states that if hotline operators deem someone is at imminent risk of taking their own life, they will send "help" to intervene. 
However, because of a lack of trained mental health crisis teams in some areas, the "help" ends up being the police. It is not the fault of the hotline that this inequity exists, but a three-digit number as the Suicide Prevention Lifeline is not going to solve it and may possibly increase the risk of trauma and harm to people experiencing mental health crises. 
People with mental illnesses are more likely to be victims of police brutality. 1 in 5 people shot to death by police have mental illnesses, according to a Washington Post database. Using the hotline may put those with suicidal thoughts at risk of being forcefully detained or killed during the intervention.
"During a crisis, non-compliance behaviors resulted in punishment, and I feel like the reason why they look at it as non-compliant is because people who are in a mental health crisis, it's already difficult to vocalize and advocate for ourselves," Lugo said. 
One main reason why the mental health system fails to protect people with mental illnesses is because it upholds a carceral system through involuntary hospitalizations. If a person experiencing a mental health crisis is deemed to be a threat to themselves or others or is severely disabled, they may be detained for up to 72 hours against their will, otherwise known as a code 5150 in the Welfare and Institutions Code. 
Police intervention and involuntary hospitalization further traumatize victims through isolation and the loss of rights, autonomy, and safety. Mental health issues can already be isolating, so being treated inhumanely by people who were supposed to provide support and care can make the situation worse. 
"Oftentimes, when law enforcement is present, they're detained; a person is being isolated, and isolation during crisis isn't always best," Lugo said. "I think it actually does the opposite. It's counterproductive." 
The continued dispatching of law enforcement to deal with mental health crises puts many marginalized populations at risk. Black and indigenous people of color, the LGBTQ+, undocumented and formerly incarcerated communities all have histories of negative interactions with police, which could discourage them from seeking mental health treatment that they desperately need, Lugo said.
Involuntary isolation is also traumatizing for numerous reasons. Patients may feel judged by hospital staff and may not even receive any psychological treatment or therapy. Involuntary hospitalization reduces trust between patients and mental health care providers which may prevent someone from disclosing when they may be at risk of self-harm or suicide. 
Additionally, people who are discharged from mental health care institutions are also more likely to attempt to end their lives and face distress from expensive medical bills. 
The 988 hotline is merely performative and does nothing to acknowledge the failures of the mental health system in California. Changes must be made to make the system work for the people who need it most. 
The first step is for mental health providers to consult with communities that are the most impacted by mental health issues, Lugo said. She also said that there must be a "strong emphasis on crisis response teams by people who are certified and licensed" rather than turning to the police. 
Instead of holding people in psychiatric institutions, Lugo said that there should be more face-to-face intervention during mental health crises. After intervention and treatment, coping tools for daily life or if symptoms resurface should be given to former patients.
As a society, we must change how we talk about suicide prevention and mental health. Too much focus has been put on medicating suicidality and other mental illnesses and seeing them as ailments. Instead, we must validate external factors that have led to people wanting to end their lives and help meet people's social and economic needs.
For people who may not want to call 988, Lugo said that the Adult In-Home Crisis Stabilization Program is an Orange County-based program that provides "intensive, in-home crisis stabilization services to persons who have been assessed as being at imminent risk of psychiatric hospitalization but are capable of avoiding such outcomes if provided necessary and appropriate support." 
If you are experiencing suicidal thoughts and tendencies and would like to reach the Adult In-Home Crisis Stabilization Program, call (714) 543-4333.